Crypto Bubble Brings a Curious Problem for Investors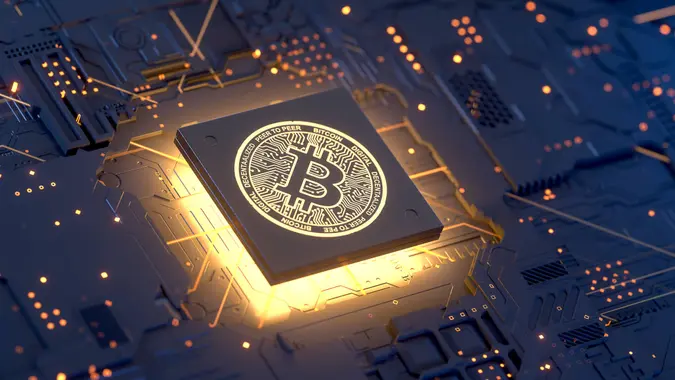 Andy / Getty Images/iStockphoto
Lost passwords are annoying. A study from HYPR, a passwordless security provider, found that 78% of people had reset a forgotten password within the past 90 days. But rarely does it cost more than a few minutes of time to request a "password reset" email, enter a verification code and get on with your day.
See: Mark Cuban — "Bitcoin is Exactly like the Dot Com Bubble"Find: Bitcoin's Bull Run Is on a Rampage — But How Long Will It Last?
That is, unless you're a Bitcoin investor with your cryptocurrency wealth locked in a hard drive that you can't access.
Stefan Thomas, the former CTO at Ripple Labs, a blockchain company, got paid 7,002 bitcoins for a video he produced nearly 10 years ago, The New York Times reports. He stored the digital payment in an IronKey digital wallet on a hard drive, writing down the password and probably not thinking much of it. At the time, the cryptocurrency had a value of approximately $2 to $7 each.
Today, he has between $220 and $260 million stored on the hard drive — but he can't find or remember the password. He took eight guesses, choosing his most commonly used passwords. Now he only has two guesses left before the wallet encrypts itself forever, leaving his fortune inaccessible.
See: 9 Investing Bubbles That Will Make You Rethink BitcoinFind: 26 Smartest Ways to Invest Your Money During the Pandemic
And he's not the only person with this rather new problem. Cryptocurrency-data company Chainanalysis reports that there could be as much as $140 billion locked up in hard drives.
So, as many investors worry about the crypto bubble bursting, others are spending their time trying to remember long-forgotten passwords. As for Thomas? It sounds like he may keep the rest of his investments in a good, old-fashioned bank in the future.
He told The New York Times: "The reason we have banks is that we don't want to deal with all those things that banks do."
GOBankingRates' Crypto Guides
More From GOBankingRates: