Is Crypto Officially Dead? What Everyone is Buying Instead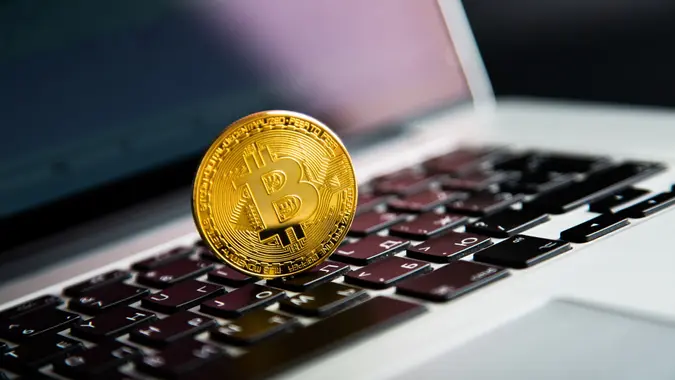 Andrey Danilovich / iStock.com
As headlines scream about cryptocurrency market dips, corporate mishaps, and legal conundrums, many are questioning the stability and future of digital assets.
Claims of the crypto industry's demise seem to be everywhere. But are these speculations rooted in truth, or are they merely part of a long-standing tradition of spreading "FUD" — fear, uncertainty, and doubt?
Crypto's Rocky Year
The world of digital currencies has undoubtedly had its share of troubles. High-profile bankruptcies, legal battles, and intense government scrutiny have cast shadows of doubt. Some of these concerns were validated when certain allegations, once labeled as FUD by crypto enthusiasts, became realities. Case in point: the downfall of digital coin Luna and the bankruptcy of crypto bank Celsius.
Decoding FUD
Originating from corporate circles, the term FUD has been long associated with attempts by businesses to malign competitors via disinformation. In the world of blockchain and crypto, FUD is seen by many as a tool used by naysayers of digital currency evolution. Dismissing FUD, for crypto advocates, has often been synonymous with unwavering faith in the future of decentralized finance.
But not all allegations categorized as FUD are baseless. The recent events surrounding Luna and Celsius serve as glaring examples.
Crypto Leaders and The FUD Phenomenon
Changpeng Zhao, founder of the global crypto exchange Binance, is often seen as the vanguard against FUD in the crypto realm. His robust defense against anything perceived as negative press, even lawsuits, has been to label them as FUD. He's even added a unique spin to the term by using it as a verb and introducing new shorthand in its context. When faced with a lawsuit by the Commodity Futures Trading Commission, Zhao's cryptic tweet simply read "4," referencing his earlier advice to "ignore FUD, fake news, attacks, etc."
If Not Crypto, Then What?
While crypto continues to have a strong following, some investors are seeking more stable alternatives. They are increasingly turning to:
Commodities: Investments in tangible goods like gold, silver, and oil offer a sense of security.
Real Estate: Many believe brick-and-mortar investments are less volatile than digital assets.
Stocks and Bonds: Traditional markets, despite their ups and downs, remain a favorite.
Emerging Technologies: Areas like AI, biotech, and green energy are gaining traction among investors.
The declaration that crypto is "dead" might be premature. It continues to have its adherents and detractors. While some are steering clear due to recent adversities, others remain steadfast, viewing current setbacks as mere bumps in a longer journey.
Regardless of one's stance on crypto, the market's dynamism ensures there's never a dull moment in the world of investments.
Editor's note: This article was produced via automated technology and then fine-tuned and verified for accuracy by a member of GOBankingRates' editorial team.
More From GOBankingRates