What Is Etherscan and How Does It Work?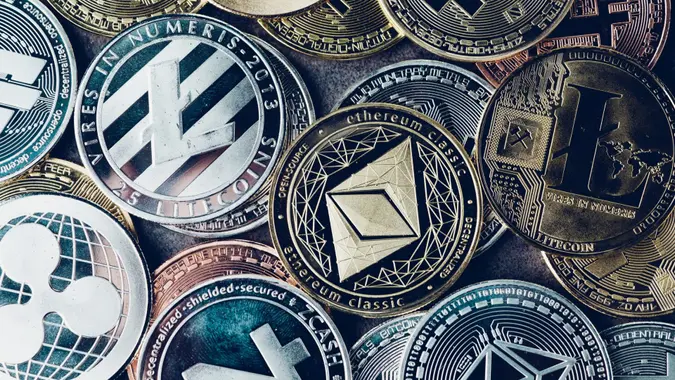 Nuthawut Somsuk / Getty Images
If you are new to the cryptocurrency space and want to learn more about the details of these transactions on a blockchain, then Etherscan is going to be your best guide. Etherscan is a great tool to acquaint yourself with the workings of everything that take place on the Ethereum blockchain.
See: Looking To Diversify In A Bear Market? Consider These 6 Alternative Investments
Etherscan Overview
Launched in 2015, Etherscan has now become the leading block explorer for the Ethereum blockchain. Transactions on a blockchain are public and take place continuously. A block explorer like Etherscan is a search engine that helps users to look up, confirm and even validate the transactions that have already taken place on the Ethereum blockchain.
How Does Etherscan Work?
Etherscan is an independently operated organization that is non-funded and free for everyone to use. The company indexes the public ledger of the Ethereum blockchain to make all the transaction-related information available on the Etherscan platform.
To get started with a search, you have to enter the wallet address in the search criteria. A crypto wallet helps you to store crypto and make transactions through it. Each user has a unique wallet address that they need to use to search for the relevant transactions on Etherscan.
Etherscan aims to make blockchain technology and transactions easily accessible to all its users by providing this free-of-cost service. However, it must be remembered that Etherscan is simply a platform that shows all the transactions and their status. You cannot get wallet services on the Etherscan platform because they do not store private keys and have no control over the transactions that occur.
Useful Features of Etherscan
Etherscan helps in making blockchain transactions more transparent to its users. In the context of token-related blockchain transactions, here are some useful features that Etherscan provides.
Check Token Balance
This a helpful tool that allows a user to check how the token balance on a given wallet address. This option is available under the "ETH Account Balance Checker" tab on the Etherscan platform. The user needs to enter the address and then specify the date or block to generate the current token balance. This option also shows if there are any quantity changes as of that date.
Etherscan allows its users to check the status of ERC20, ERC721 and ERC1155 tokens.
Validate Transactions
With the help of the "EthValidate", Etherscan allows its users to validate the account balances, transactions and token balances on the Etherscan's node with other nodes on the Ethereum blockchain.
Users can navigate to the "Validate Account Balance" option which gives them insight into the validation details of an address. Information from other Ethereum nodes like Infura, Chainstack MyEtherWallet, and MyCrypto is also displayed as a part of the validation results.
Signature Verification
The unique wallet address of a user is often used put an exclusive signature on a message to verify the ownership of the address. When a wallet address is signed, it generates a unique signature hash that acts as proof that the message was indeed signed by the original owner.
Etherscan uses a UI enhancement technique to sign and publish a message directly on its platform. Once you click on the "Sign Message" button, you will be prompted to connect to the Etherscan website through MetaMask or WalletConnect and then enter the message that you want to sign. Etherscan also allows you to publish the signed message on external websites and verify the messages that have been written by a message.
Gas Tracker
Ethereum is an independent blockchain that is not overseen by any centralized authority. To protect the network from congestion, a mechanism exists within the blockchain, which charges a small fee called "gas" to do this job. The user has to pay this gas fee in Ether tokens and gets reduced from the token balance while they are making a transaction.
Since the number of gas fees is not fixed, users are often confused about how much to charge. Etherscan helps the users in proposing a recommended gas price for a transaction depending on the network traffic and the existing average gas fee. This feature is known as Gas Tracker and is available on the Etherscan platform.
Etherscan and Smart Contracts
Smart contracts are self-executing contracts that exist on the Ethereum blockchain and are fulfilled when the underlying conditions are met. Smart contracts are an important element in the crypto space and Etherscan allows you to search for smart contract source codes on the platform.
You can also use filters to sort them by contract and deployer addresses, creation dates, block numbers and more. This is a relatively new feature introduced by Etherscan and will help the users to gain insights into the technical details of smart contracts.
Etherscan and Dapps
Decentralized applications or dapps are applications that exist on the Ethereum blockchain and play an important role in the cryptocurrency ecosystem. These applications have underlying smart contracts that facilitate interactions between users. Given the versatility of blockchains, the scope of dApps is huge and it has already spread into gaming and finance widely.
Most dapps exist on the Ethereum blockchain which is why they are available on the Etherscan platform. Etherscan acts as a database of different types of dapps and they are categorized according to the sector to which they belong. When you click on them, you will be directed to the dapp page set up by Etherscan that gives the developer a personalized front-end view of the dapp. The developer can also interact with the underlying smart contract and customize their dapp page with banner images, social links, etc.
Etherscan and DEX
DeFi or decentralized finance is another decentralized application hosted mostly on the Ethereum blockchain. It enables users to conduct financial transactions like trading, lending and borrowing independently and they take place on various decentralized exchanges.
Etherscan allows users to track activities on decentralized exchanges like Uniswap V2, Unisaw V3, SushiSwap, Bancor Network, Ether Delta and Airswap V2.
Etherscan and NFTs
NFTs or Non-Fungible Tokens can be tracked using the Etherscan platform. Etherscan allows you to track them from popular NFT marketplaces like OpenSea, LooksRare, 0x Protocol, Rarible, SuperRare and X2Y2. Apart from the transactions, Etherscan also has a page to track the NFTs that are being minted on these marketplaces.
Should You Create an Account in Etherscan?
Etherscan is a free platform and you do not need to create an account to access the basic features. You do need your wallet address so that you can track the transactions or view the token balance in your account.
However, if you wish to access some of the other tools and interact with the smart contracts, you will need to create an account on the Etherscan website.
How To Use Etherscan
Etherscan has a very simple user interface and helps users to search for transactions and token balances. To get started with Etherscan, you need to have a wallet address and import the same on MyEtherWallet or MetaMask. After you have imported the wallet address, you can access it from the Etherscan platform and use it for verifying your transactions and balances.
Final Take
Etherscan is a very helpful tool for both professionals and beginners in the crypto space. It gives the users many options like verifying token balances, transactions, and other operations on the Ethereum blockchain.
Etherscan also provides invaluable insight into setting the correct amount of gas fees which is instrumental in executing Ethereum transactions. The best part of Etherscan is that it is completely free for all its users.
Etherscan is a tool worth checking out for all kinds of users. It will give you more clarity into blockchain transactions by simply entering your wallet address. Because it is free, you do not have to worry about any subscription fees.
The biggest advantage of Etherscan is that it is really simple and there is no scope for making any mistake on its platform. So users can browse the features freely and educate themselves about transactions taking place on the Ethereum blockchain and track NFTs, smart contracts, and other decentralized applications.
Etherscan FAQ
These are some of the most frequently asked questions about Etherscan.
How do I get my money out of Etherscan?

Etherscan is not a crypto trading platform and does not involve any kind of financial transactions. It simply allows you to view and verify transactions on a wallet address. Etherscan is free to use which means you do not have to put any money into the platform.

Is Etherscan a smart contract?

No, Etherscan is not a smart contract but a tool that can be used to view the smart contract of a token. The users can have a look at the structure of the smart contract to gain insight into how it works.

Who funds Etherscan?

Since Etherscan is free for its users, it gets funded by numerous community members across the globe who donate their contributions to the platform.

Is Etherscan legitimate?

Etherscan is a completely legal organization that helps its users to have an insight into the different transactions that are taking place on the Ethereum blockchain. It is an independent organization and helps in verifying transactions and token balances of a particular wallet address.
Our in-house research team and on-site financial experts work together to create content that's accurate, impartial, and up to date. We fact-check every single statistic, quote and fact using trusted primary resources to make sure the information we provide is correct. You can learn more about GOBankingRates' processes and standards in our editorial policy.