How To Tell Whether a Cryptocurrency Is Legitimate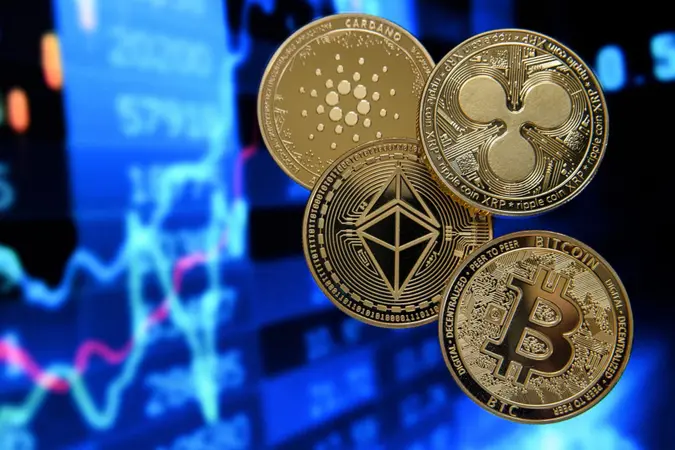 SASCHA STEINBACH/EPA-EFE/Shutterstock / SASCHA STEINBACH/EPA-EFE/Shutterstock
Although the cryptocurrency market is evolving, it still remains something of the Wild West of the investing world. Even the largest and oldest cryptos, like Bitcoin and Ethereum, are notoriously volatile.
Bitcoin, for example, is down about 70% from its all-time high, reached in November 2021.
But things get even more wild once you dig beneath the cryptos that are often quoted in the financial press. In fact, according to CNBC, there are more than 19,000 cryptocurrencies in existence, with names that most people have never even heard. In this type of environment, how are you to know which cryptos are legitimate and which might be scams?
Here are some things you should be aware of to help protect yourself from illegitimate cryptocurrencies. 
Pump and Dump Schemes
In a pump-and-dump scheme, scammers first load up on a no-name cryptocurrency — one that flies beneath the radar. Then, they begin an aggressive marketing scheme using a combination of social media posts, blog entries and financial "press" to draw attention to the crypto.
As more buyers notice it and start driving up the price, the scammers go into overdrive, advertising the price gains any way they can to get more and more investors to buy in. Once the crypto has jumped by a significant amount, the scammers dump all of their coins on the open market, leaving unwitting investors holding the bag when the crypto inevitably tanks afterward.
Needless to say, if you are solicited to buy a no-name crypto that is suddenly sprouting in price, you should be wary.
Non-Secure Websites
One way that scammers trick unsuspecting crypto investors is by using fake websites. This works best with cryptos that have made the news but still aren't that well known.
Scammers will create websites that seem legitimate and entice buyers to make a purchase there. Some scams mimic the development pages of individual cryptocurrencies, while others pose as legitimate cryptocurrency exchanges.
One way to avoid getting scammed like this is to ensure that you are using only secure websites, with "https" in their name and the locked padlock icon in the address bar.
Overhyped Coins
Another common scam is to overhype a coin that realistically has no chance of becoming a mainstream currency. Fraudsters will market and hype a coin by saying that it is "the next xyz" or "the Bitcoin killer," or some other grandiose phrasing. In reality, these coins exist only to get scammers rich, similar to pump-and-dump schemes.
Once enough investors have bought in, the hypesters will blow out their positions and collect their profits, leaving in-the-dark investors holding a crypto that is essentially worthless.
Fraudulent Initial Coin Offerings
Some scams are so bold that they are almost hard to believe. Fraudulent initial coin offerings borrow from the principles of pump-and-dump schemes and overhyped coins but take these ideas one step further by offering non-registered cryptocurrencies for sale directly to the public. In the best of cases, these fraudulent coins simply have little value or utility. In some cases, however, general investors are sold coins that don't even exist. The money they hand over in these fraudulent "IPOs" are simply pocketed by fraudsters, who then disappear.
The SEC has begun taking action against these non-registered, fraudulent coin offerings, but that doesn't mean they don't still exist. Be sure the crypto you're investing in has legitimate backers and is sold by reputable firms before you hand over your hard-earned money.
The Bottom Line
Wherever there is hype or money being made in the investment world, scammers are sure to follow. As cryptocurrency is one of the most unregulated, volatile investment options in the entire world, it's a ripe field of opportunity for fraudsters.
Especially if you are just starting out, stick with the most liquid, well-known cryptocurrencies that have actual utility and that you can accurately track. Bitcoin is a great example. While it may not yet have the widespread acceptance that its supporters believe in, it is used as real currency by legitimate businesses — perhaps even by your local coffee shop.
As long as you trade Bitcoin on a legitimate exchange, the chances of fraud are small. But the deeper you dive into the unregulated pool of unknown cryptocurrencies, the more you are putting your investment at risk of fraud.
More From GOBankingRates