6 Reasons Crypto Has Become So Popular in the Past Two Years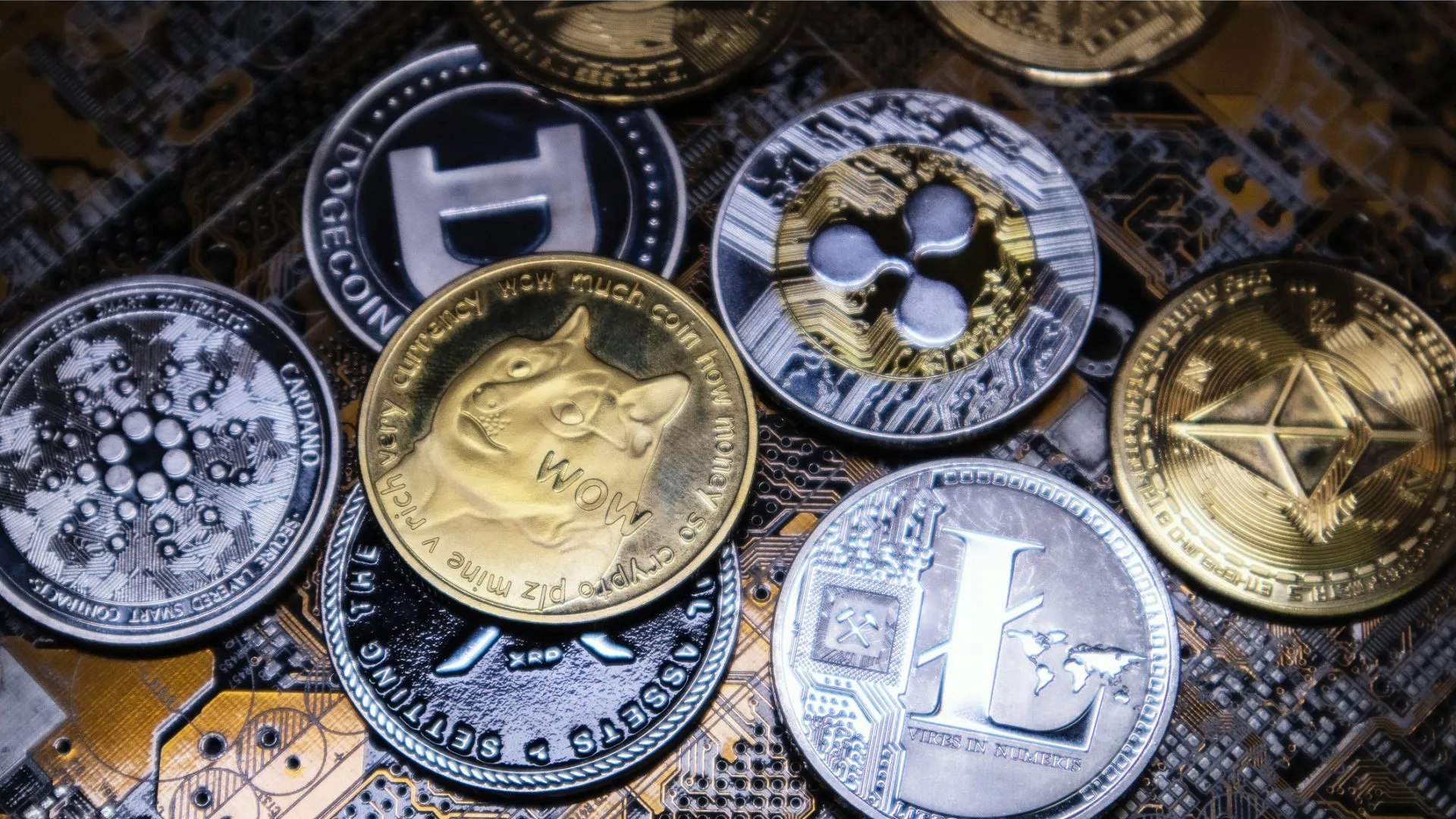 Cryptocurrency has been a buzzword for many years now, but its popularity has been spiking in recent years. What was formerly an alternative investment solely in the domain of speculators is now being openly discussed as a viable option for a portion of any investor's portfolio, even in their retirement plans.
To gain information about the current state of cryptocurrency investing, GOBankingRates conducted a survey of 1,037 adults in early April 2022. One of the most startling results in the survey was that more than 83% of crypto investors indicated they had only been investing in crypto for two years or less. Here are just some of the reasons why recent investor demand for crypto is on the rise.
Word of Price Gains Has Spread
Investors are notorious for chasing performance. In the early days of crypto, Bitcoin was the only game in town, and while it appreciated rapidly, it was seen as something of a fringe investment, too speculative for many investors. But in recent years, the surge in Bitcoin was undeniable. With exchanges like Coinbase becoming public companies, access became widespread and so too did news of surging crypto prices. The 24-hour business news cycle has also done its part to popularize and normalize discussions of cryptocurrency. Although the asset class has taken a tumble in 2022, gains like Shiba Inu's incredible 45 million percent in 2021 will always draw interested investors to an asset class.
More Brokers Now Offer Cryptocurrency
In recent years, much of the popularity growth in cryptocurrency can be attributed simply to accessibility. While crypto trading used to be available only in a few online platforms like Robinhood, more brokers than ever now offer crypto trading. Even stalwart financial services firm Fidelity announced it would soon offer Bitcoin as an option in its company 401(k) plan. The more access investors have to an asset class, the more popular it will become.
El Salvador Now Accepts Bitcoin as Legal Tender
One of the big impediments to the widespread acceptance of cryptocurrency is that it was something of a shadowy source of payment that was rejected by world governments. But in September 2021, El Salvador became the first country in the world to accept Bitcoin as legal tender. Although this change doesn't mean much in the context of the global economy, bullish investors are hoping this is the first in a long line of countries that will begin accepting cryptocurrency. El Salvador's historic move no doubt caught the eye of some investors still on the sidelines who were waiting for more legitimacy before buying cryptocurrency. 
More Merchants Are Accepting Payment
Some investors have refused to buy into the crypto frenzy because it still has limited real-world utility. However, that too has changed over the past two years, as more and more merchants around the globe have begun accepting cryptocurrency as payment. Crypto wallets make it as easy to pay for a transaction as more mainstream payment apps like Google Pay or Apple Pay. This attracts not just investors to cryptocurrency but also those who want to use it as an asset rather than an investment.  
Governments Are Considering Digital Currencies
Although most of the world's governments are actively fighting against the rise of Bitcoin and other cryptocurrencies, this doesn't mean that they aren't interested in the concept. China, for example, has already launched a pilot digital yuan, and it's not the only country considering its own. Even the United States, which has long been a cryptocurrency adversary, has signaled its openness to the idea. No less than the vice chairwoman of the Federal Reserve Board, Lael Brainard, has said that the U.S. could someday have a central bank digital currency.
The Rise of Blockchain and the Metaverse
The more practical applications that can use cryptocurrency, the more it will become popular. Over the past two years, blockchain management has become a growing, legitimate industry, and so too has the metaverse. While still in its early stages, the metaverse has the potential to create an online parallel universe that will share many of the same financial transactions as the real world, from banking and mortgages to auto loans and investments. Cryptocurrency will fuel the metaverse, so if it can blossom, crypto is likely to become even more accepted. At least one tech giant is banking on this success, as Mark Zuckerberg's Facebook has renamed the entire company to Meta Platforms.
Methodology: GOBankingRates surveyed 1,037 Americans aged 18 and older from across the country between April 8 and April 9, 2022, asking eight different questions: (1) Do you invest in cryptocurrency?; (2) If you do not invest in crypto, why not? (Select all that apply); (3) How long have you invested in crypto?; (4) What is your main goal for your crypto investments?; (5) What percentage of your investments are in crypto?; (6) Which crypto(s) are you invested in? (Select all that apply); (7) How much have you profited from crypto (all-time)?; and (8) Which crypto exchange(s) do you use? (Select all that apply). GOBankingRates used PureSpectrum's survey platform to conduct the poll.