Trezor Model T Cryptocurrency Wallet Review: Is It Worth It?
GOBankingRates Score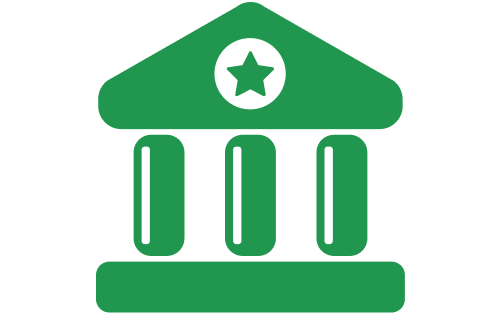 Quick Take:
The Trezor Model T is one of the most advanced hardware
crypto wallets
on the market. It is currently priced at $219 and helps users easily store and protect their cryptocurrencies, passwords, tokens and keys. It supports over 1,000 assets and has advanced security features that make it an extremely safe option to store your cryptocurrencies.
Features
Cost
Ease of Use
Customer Support
How did we calculate this?
Pros
Trezor is the oldest hardware wallet in the crypto space. The company's long presence in the market is proof of its reliability.
Its large touchscreen display makes it user-friendly and suitable for all kinds of crypto users.
It is equipped with the Trezor Suite which makes it very easy for users to send, receive and manage coins.
It comes with Shamir Backup, which increases recovery security.
It allows users to set up PIN, passphrase and ensure seed protection.
Cons
In comparison to other hardware wallets, Trezor Model T is significantly more expensive.
It is currently not compatible with any Apple device because it does not support iOS. Users can connect to it through browsers like Chrome or Firefox.
Trezor Model T Overview
SatoshiLabs created the original Trezor One hardware wallet in 2014 to cater to the increasing security concerns regarding crypto storage. Trezor Model T was introduced in 2018 and has been a game changer in this industry because of its advanced security features and user interface.
Read: 5 Things You Must Do When Your Savings Reach $50,000
It has a 1.54″ color LCD touchscreen and a clickable two-button pad that makes it easy for users to interact with it. When you purchase this wallet, it will come with USB-A and USB-C cables to connect to computers and phones.
Key Features
Here are some of the key features of Trezor Model T which will help you to decide if it is worth it for you.
Crypto Trading
Trezor Model T helps you to take control of your crypto trading through Trezor Suite. Users can compare and exchange between different cryptocurrencies and make purchases directly on the app. You can use fiat currency to purchase coins and then exchange them on the app according to your choice.
Cost
Trezor Model T currently costs $219, which is more expensive than any other hardware wallet on the market. However, most users have found that the security features, advanced trading facilities and touchscreen user interface justify the high price of this wallet.
Ease of Use
The large touchscreen display makes it very easy for users to interact with the device. It comes with USB-A and USB-C cables for easy connection with computers and phones. Although it does not connect directly with iOS, Apple users can choose different web browsers to use Trezor Model T on their devices.
Customer Support
Trezor has amazing customer service. Their website is filled with informational blogs that have been categorized for ease of use. You can find all kinds of articles related to device issues, the Trezor Suite app, coins and tokens, third-party wallets and order-related queries. Apart from that, there is also a chatbot that you can use for quick questions.
Is Trezor Model T Safe?
Trezor Model T is undoubtedly the safest hardware wallet in the crypto space right now. All Trezor wallets are CE and RoHS certified which means they meet the highest standards. Here are some of the security features that you can find in the Trezor Model T.
You can protect your Trezor device from unauthorized access with a user-defined PIN that can be up to 50 digits long. For additional security, users also have the option of adding a passphrase.
Trezor has a unique physical security flow that confirms the legitimacy of crypto trading by the users. Every time you make a transaction, it would be independently verified and physically confirmed on your wallet.
All Trezor wallets have backup and recovery options for every situation. However, the Trezor Model T takes it up a notch with Shamir Backup which helps in using and protecting the backup of your recovery seed.
Trezor Model T has the most advanced security features which makes it extremely safe to use for all kinds of users.
Other Comparable Options
There are certain other comparable options if you are looking to purchase a hardware wallet.
Trezor Model T Vs. Ledger Nano X
Ledger Nano is another industry-leading hardware wallet brand in the crypto space and has been widely regarded as a popular choice among users. Ledger Nano X is comparable with Trezor Model T based on the different features available.
Ledger Nano X is presently priced at $150, which is much lower than Trezor Model T. Although it does not have a touchscreen interface or Shamir Backup like Trezor Model T, it scores brownie points for certain other useful features. Ledger Nano X is compatible with iOS and supports over 1,300 coins and tokens. It also allows the installation of up to 100 apps and has connectivity via Bluetooth, which is not available on the Trezor Model T.
Trezor Model T Vs. Trezor One
Trezor One is the basic model and is priced at $69. It has a clickable two-button pad and supports over 1,000 coins and tokens. If you are looking for a basic hardware wallet with decent features, Trezor One can be a good option. However, it does not have the advanced security features of the Trezor Model T.
How the Trezor Model T Stands Out
Due to its long presence in the market and great features, Trezor has emerged to be an extremely trustworthy brand when it comes to hardware wallets. In addition, it is one of the most secure wallets in existence. It has advanced security features like Shamir Backup which helps users to protect digital assets and recover them if they are lost.
Who Should Use Trezor Model T?
Trezor Model T is suitable for all kinds of crypto users. It is extremely user-friendly and supports all the popular cryptocurrencies like bitcoin and other ERC-20 tokens. You can purchase it directly from the Trezor website or other shopping sites like Amazon.
Final Take
If you are looking for a safe way to store your cryptocurrency, then investing in the Trezor Model T is definitely worth it. Even if it seems expensive, purchasing a hardware wallet is the best decision you can make. It is the perfect way to keep your cryptocurrencies safe and have control over the digital assets you own.
Trezor Wallet FAQ
Is Trezor a good wallet?

Trezor is a renowned company and has been making hardware wallets since 2014. Both Trezor Model T and Trezor One are good wallets.

Which is better: Trezor or Ledger?

Both Trezor and Ledger are renowned companies in the hardware wallet space. However, Ledger wallets are often considered to be more popular because they are not as expensive as their Trezor counterparts.

What coins can be stored on Trezor?
Can I store NFTs on Trezor?

Trezor can store NFTs. However, these NFTs should exist on a network like Ethereum which is already supported by device firmware.

Is Trezor Model T the best bitcoin wallet?

With a user-friendly interface and underlying security mechanisms, Trezor Model T can easily be regarded as one of the best bitcoin wallets.

What's the advantage of Trezor Model T over Trezor One?

Trezor One is a basic hardware wallet while Trezor Model T has advanced security features and supports more coins.

Is Trezor Model T better than Ledger Nano X?

Both Trezor Model T and Ledger Nano X are reliable and popular hardware wallets. While Trezor Model T has advanced security features and a user-friendly screen, the Ledger Nano X is cheaper, has Bluetooth connectivity and is directly compatible with iOS.

Has Trezor Model T ever been hacked?

It was reported in 2017 that due to a security loophole, a Trezor wallet backup phrase and PIN were hacked. However, it was fixed by the developers and the wallets have not been hacked since.

Why is Trezor Model T so expensive?

Trezor Model T comes with advanced security features and backup options which is why it is a more expensive hardware wallet.
Andrew Lisa contributed to the reporting for this article.
Information is accurate as of Dec. 9, 2022. 
Editorial Note: This content is not provided by any entity covered in this article. Any opinions, analyses, reviews, ratings or recommendations expressed in this article are those of the author alone and have not been reviewed, approved or otherwise endorsed by any entity named in this article.