Visa Crypto-Linked Cards Have Amassed $1 Billion in Spending so Far this Year, Company Launches New Card with BlockFi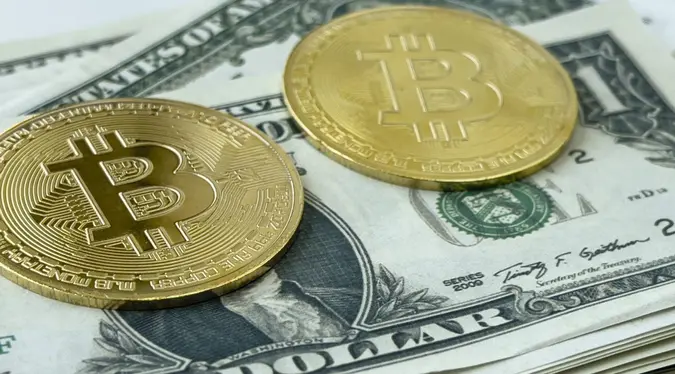 kemalbas / Getty Images
Visa said today that consumers spent more than $1 billion worth of crypto on goods and services through their crypto-linked cards in the first six months of the year. And just yesterday, the company launched a new one with BlockFi to offer a new crypto-linked credit card.
Follow Along: 31 Days of Living Richer
Econ: The Economy and Your Money: All You Need To Know
"We are doing a lot to create an ecosystem that makes cryptocurrency more usable and more like any other currency," Visa Chief Financial Officer Vasant Prabhu told CNBC. "People are exploring ways in which they can use cryptocurrencies for things they would use normal currencies for. There are lots of issues in terms of volatility, etcetera. But that's up to the owners of cryptocurrencies to manage and track."
Visa estimates that crypto-linked cards and other emerging payments, including biometrics and QR codes, have the potential to disrupt the $18 trillion spend each year with checks and cash, according to CNBC.
The company powers both cards that allow consumers to easily convert crypto to fiat and spend it as well as cards that allow them to spend fiat and earn crypto as a reward, according to CoinDesk. It already has partnerships with Coinbase and Circle, and just yesterday, launched a new one with BlockFi. Which has no annual fee. 
Learn More: What Is the Next Big Cryptocurrency To Explode in 2021?
A spokesperson for BlockFi tells GOBankingRates that now is a good time for the launch as cryptocurrencies are mainstream.
"We developed the idea for this card based on the immense interest from the market. Instead of receiving cashback, miles or other perks, customers who use the BlockFi Rewards Visa Signature Card will receive bitcoin," the spokesperson says. Since launching the waitlist in December 2020, the card's waitlist has amassed nearly 400,000 people and has nearly doubled in size since April.
"We are working to distribute the BlockFi Rewards Credit Card to all qualified applicants as quickly as possible," the spokesperson adds. 
In addition, card recipients will be able to earn 1.5% back in bitcoin on every purchase they make; a 3.5% bitcoin rewards rate for the first 90 days; and they can also earn 2% back in bitcoin on every dollar spent over $50,000 annually. For every transaction cardholders make, they can earn bitcoin rewards. Once redeemed, bitcoin rewards are transferred to a cardholder's BlockFi Interest Account (BIA) where rewards can earn crypto interest, meaning even more bitcoin.
Tips: Is the Shiba Inu Coin the Cryptocurrency You Should Be Watching?
"In the future, we also plan to allow cardholders to pay their balances using Stablecoins. We are also working on giving cardholders the option to select how they would like to earn their rewards from any cryptocurrency that we support on BlockFi," the spokesperson says, adding that the company currently supports bitcoin, ethereum, chainlink, uniswap, basic attention token and pax gold.
And this summer, rival Mastercard is launching a crypto card with Gemini. The card will enable holders to earn up to 3% on dining, 2% on groceries and 1% on other purchases, according to Gemini's website. Rewards will be in Bitcoin or any crypto on Gemini, and there will be no annual fee.
A recent study by Mastercard shows that as global interest in cryptocurrencies as a payment method continues to accelerate, 40% of people across North America, Latin America and the Caribbean, the Middle East and Africa, and Asia Pacific say they plan to use crypto in the next year. In addition, the study finds that 77% of millennials are interested in learning more about cryptocurrency, while 75% agree they would use cryptocurrency if they understood it better.
More From GOBankingRates