Warren Buffett Says Crypto Is Just Like Gambling — 'People Like To Play the Lottery'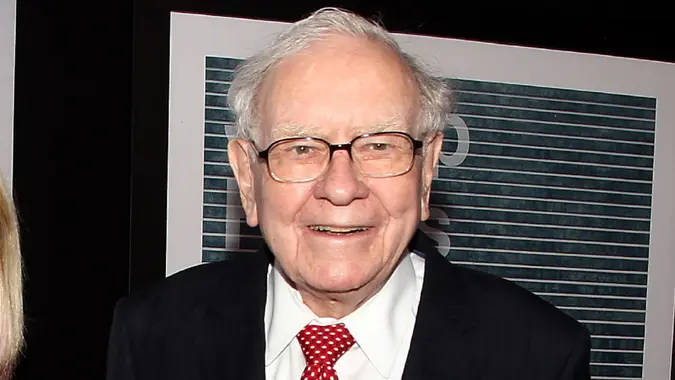 Dave Allocca / Starpix / Shutterstock.com
Financial guru Warren Buffett has a lot of thoughts on money — and his opinions on cryptocurrency have notoriously been some of his strongest.
In recent years, Buffett has compared Bitcoin to a "mirage" and even "rat poison squared," per Cointelegraph, but in a recent interview with CNBC's "Squawk Box" this week, Buffett had some new thoughts concerning crypto.
Relating crypto investment to "an explosion of gambling," the money master said, "I like to bet on a football game if I'm sitting and watching — it makes it more interesting. But I don't think I want to make a living trying to bet against the house."
Not only that, but Buffett said the matter becomes more serious when you consider people are placing bets with their wages and "not really knowing what they're doing." As he said, "The gambling instinct is so strong… You had millions of people that were getting checks and the money and sitting home and finding out that they could have a roulette wheel in their house."
Buffett has said previously he didn't believe Bitcoin would still be around after 10-20 years believing it had no intrinsic value, though the CNBC host did note that timeframe is currently on the table. As well, Cointelegraph wrote in March that Buffett's own company, Berkshire Hathaway, saw lesser growth than Bitcoin over the six months preceding.
In fact, Barron's reported that Bitcoin hit a 10-month high as of April 13, "with the largest digital asset trading around its highest level since last June after breaking through the key $30,000 level late Monday." As the article noted, that's an important development as it "represents where Bitcoin stood last summer before a string of business failures across the crypto industry turned a selloff into a brutal bear market."
Take Our Poll: Would You Move for a Job That Paid You a $10,000 Signing Bonus?
The New York Times also recently reported on the explosion of Bitcoin, calling it "the market's runaway success story of the year." The paper noted: "Bitcoin has gained more than 80 percent in price this year, far outperforming many other assets. The Nasdaq 100, an index of the biggest tech stocks, has gained roughly 20 percent in that period — a strong showing but a far cry from Bitcoin's resurgence."
More From GOBankingRates