Floki Inu (Floki): What You Need To Know Before Investing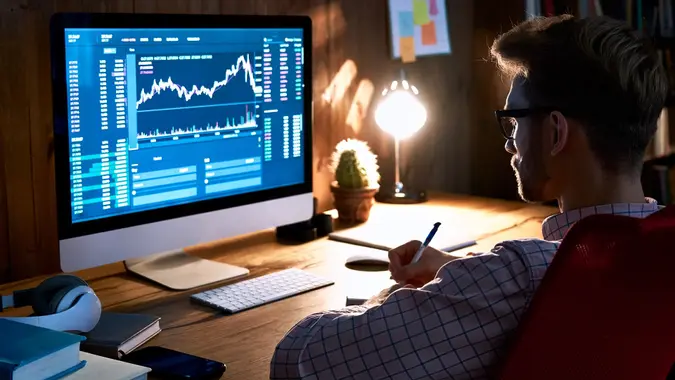 insta_photos / iStock.com
Floki Inu is proving that a meme-inspired cryptocurrency like Dogecoin wasn't just a fluke — it could become a popular and lucrative investment. It's closely following Shiba Inu, which some are calling one of the cryptos to watch in 2022. But is it worth investing in?
Meme-inspired cryptocurrency is an interesting concept, combining meme humor to solve real-world problems. Although relatively nascent, the Floki Inu currency has seen its market cap and value rising in a matter of months. 
However, it's crucial to know everything about a cryptocurrency before investing in it.
About Floki Inu
Floki Inu is an ERC-20 token based on the Ethereum blockchain. It's named after Elon Musk's dog, which is a Shiba Inu. However, the whitepaper specifically says it's not a meme but a movement. 
Since its inception, Floki Inu has shown consistent performance. As of December 2021, the market cap stands at $1.06 billion. This is pretty impressive for a cryptocurrency that hasn't even been around for a full year.
Right now, it's pretty cheap to buy this cryptocurrency. Its peak value so far has been $0.0003359, which it achieved on Nov. 4, 2021. Since then, it has seen an upward and downward trend but has yet to value closer to its peak. 
Floki Inu has arguably a huge token supply, with the makers confirming a maximum of 10 trillion tokens in supply.
While Dogecoin and Shiba Inu started purely as meme-based coins, the makers of Floki Inu propose real utilities of the coin. Like many others, the cryptocurrency may become one of the trailblazers in the metaverse as it integrates there. 
Floki Inu Applications
According to its whitepaper and website, Floki Inu will have three pillars or applications:
The Floki Inu team is developing a play-to-earn NFT metaverse game called Valhalla, where crypto will be the preferred currency.
Much like many other recent cryptocurrencies, Floki will be used for an NFT marketplace called FlokiPlace. 
Lastly, Floki Inu's platform Floki Inuversity will help to educate people about cryptocurrency and blockchain, in general. 
While all of that is ambitious, some real progress in terms of utility projects is yet to be seen. However, that hasn't stopped people from continuing to buy it. 
Is Floki Inu a Good Investment? 
While Floki Inu has shown consistent performance over the last quarter of 2021, it's still largely a speculation currency. The so-called real-world applications in the form of metaverse games and the NFT marketplace haven't materialized yet. However, that's not a big con if anything has been learned from Dogecoin. 
Floki Inu has recently partnered with a football club in Italy, SSC, to feature their logo on the stadium and uniform. The football collaboration, some other partnerships with Inverse Finance and the fact that it can also be used at Shopping.io make the cryptocurrency promising. 
There's also a petition to get it listed on the most popular exchange, Coinbase.
Although its performance has yet to show an even bigger impact, Floki Inu may be worth investing in based on the interest and trust people are showing, especially those from the crypto communities. 
It's also incredibly inexpensive to buy it right now, so even if a token reaches $0.01, you may make big profits. However, that may take some time — if it happens at all. 
Can Floki Inu Reach $0.01?
It took years for Dogecoin to reach $0.01, which happened only recently, and that too because of external factors like the unwavering support of Elon Musk. It's hard to predict when Floki Inu could reach $0.01 — if at all. 
The probable reasons that could lead to a price surge up to a cent or more are if its market cap continues to grow, it becomes a useful currency, or the Floki Inu projects come to life. 
That's not to say that people might not invest in it or its price might not rise, but it doesn't look realistic for this coin's value to reach $0.01 soon.
Final Take
While Floki Inu is legit and has gained some value rather quickly, it's just another one of the many cryptocurrencies on offer. It shows some promise, but recent performance hasn't been incredibly stellar either. 
Should you decide to invest in Floki Inu, discretion is advised. As always, it's best to diversify investments and not put all your money in one place. Cryptocurrencies are volatile, so Floki Inu could also be the next big crypto.
Information is accurate as of Jan. 3, 2022.
GOBankingRates' Crypto Guides
Our in-house research team and on-site financial experts work together to create content that's accurate, impartial, and up to date. We fact-check every single statistic, quote and fact using trusted primary resources to make sure the information we provide is correct. You can learn more about GOBankingRates' processes and standards in our editorial policy.