What Will Happen With Crypto in 2023?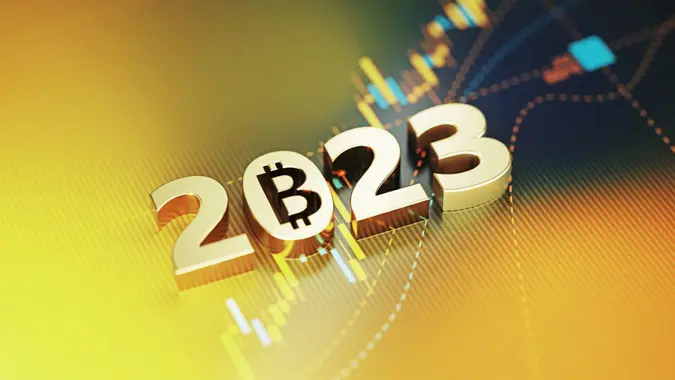 It has been an "interesting" year for the crypto space. Hacks, alleged frauds, enormous losses, bankruptcies and other negative phenomena were sadly on a loop and eroded trust in the digital economy. 
The Future of Finances: Gen Z & How They Relate to Money
Discover: 5 Things You Must Do When Your Savings Reach $50,000
Yet, several experts believe that these events — and a post-FTX landscape — will trigger positive developments, such as much-needed regulations, which will bring clarity and help restore confidence.
Just in terms of crypto hacks, 2022 was a record-setting year. According to an analysis by blockchain intelligence company TRM Labs, $3.7 billion was stolen. The bulk of the hacks were against DeFi projects, resulting in 80% of the total stolen funds.
There were 10 "mega hacks," which TRM defines as hacks involving $100 million or more. Those accounted for 75% of the total amount stolen in 2022.
After this chaotic year, what can we expect in 2023?
More Thievery on the Way
"We will inevitably see more hacks and other exploits," said Ari Redbord, head of legal and government affairs at TRM Labs.
"The nature of crypto allows for North Korea and other cybercriminals to steal funds at alarming speed and scale," Redbord explained. "In 2023, we will see renewed global cooperation on ransomware, but the most critical piece will be a move by crypto-related businesses, particularly in the DeFi ecosystem, to harden cyber defenses against bad actors."
Redbord added that the only way to stop hacks is to stop the initial intrusion.
What About Regulation?
As far as regulations in the crypto space, while there was not much movement from Congress in 2022, we saw the beginning of growing global consistency around frameworks for digital assets, Redbord said.
"While we will likely never see a global regulatory regime, the nature of crypto, which allows for cross-border value transfer at the speed of the internet, means we need consistent standards," he said. "We are starting to see that in places like the E.U., Singapore, Dubai and the U.K. when it comes to stablecoins, licensing regimes and anti-money-laundering standards.
"We are likely to see more of that globally in 2023," Redbord said, "in addition to movement on stablecoins in the U.S."
FTX Fallout
Obviously, the FTX debacle represented one of the biggest setbacks in 2022. While this affected the crypto space, it was not a "crypto event," according to several experts.
Redbord said the interesting thing about FTX is that laws are already in place to stop and punish this type of behavior and we are seeing that play out in real time. The Department of Justice is using criminal fraud and conspiracy statutes, regulators such as the Securities and Exchange Commission (SEC) are bringing civil actions, and investors and consumers are going to court.
"FTX was more akin to an Enron or Lehman rather than a business that harnessed the power of cryptocurrency," Redbord said. "The [alleged] fraud committed by executives at FTX did not occur on blockchains, it occurred in the opaque corridors of power that have existed long before cryptocurrencies."
Self-Custody
In a post-FTX/Celsius/Voyager crypto landscape, more investors are expected to turn to self-custody of their assets. Joseph Collement, general counsel at Bitcoin.com, says he hopes that happens "because of the mess that has been 2022."
"That's how this industry was originally envisioned by its creators," he said. "And by returning to this vision, this will be how we grow and thrive."
Cuban, Saylor Want More Bitcoin
As far as what 2023 holds for the space more broadly, Bitcoin will reign supreme for some, including for Mark Cuban and MicroStrategy founder Michael Saylor.
On Dec. 26, Cuban said on Bill Maher's Club Random podcast that Bitcoin is a better store of value than gold and that he wanted to buy more: "I want Bitcoin to go down a lot further so I can buy some more," Cuban said, according to Decrypt.
As for MicroStrategy, it continued to increase its Bitcoin holdings. As of Dec. 27, MicroStrategy held about 132,500 Bitcoin acquired for about $4.03 billion — an average price of $30,397 per Bitcoin, Saylor tweeted.
Between Nov. 1 and Dec. 21, 2022, MicroStrategy bought 2,395 Bitcoin for approximately $42.8 million in cash, at an average price of approximately $17,871 per bitcoin, according to an SEC filing.
While it sold 704 Bitcoin on Dec. 22 — using the wash trading tactic — it bought 810 Bitcoin on Dec. 24 for approximately $13.6 million.
More From GOBankingRates