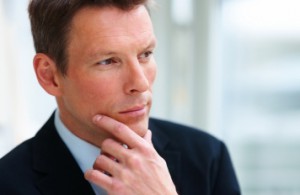 Me? An investor? I don't know anything about that stuff!  Although it's true investing can get complicated, it doesn't have to be that way.
Investing can be simple! Too many people are scared away from ever investing a penny by overwhelming choices and too many doomsday reporters ranting about the latest nasty stock market slump.
Failing to invest is an expensive mistake. Over time, inflation will eat away your hard-earned money and make it difficult — if not impossible — to stash away enough savings to provide for future needs like education for your children, medical expenses as you age and income in retirement.
Investing in stocks and bonds ensures your money will earn a rate of return that keeps up with — and hopefully outpaces — inflation. Your money retains its value and you can afford what you want.
Investing for Beginners
So where do you start investing? Do you pick your favorite company and buy shares of that stock? Do you call up a financial advisor and buy the first mutual fund he recommends? Do you pick up a financial magazine and buy the stocks featured in the cover story?
No!
The first investment every beginner should make is an index fund that tracks the S&P 500. Several funds are commonly available through any brokers. Here are three of my favorites:
Vanguard 500 Index Fund (VFINX)
SPDR S&P 500 Index Fund (SPY)
iShares S&P 500 Index Fund (IVV) Available commission-free to Fidelity customers!
Investing 101: What's an Index Fund?
An index fund is a security that includes a portfolio of hundreds or thousands of other securities. An index fund may track a section of the market like technology or energy; a certain kind of security, like large or small cap stocks; an existing market index like the S&P 500; or even the entire stock market.
An index fund may be sold as either a mutual fund or an exchange-traded fund (ETF). The biggest difference is that you can trade ETFs just like you can individual stocks on the open market, but because you should plan to hold this investment for many years, either a mutual fund or an ETF S&P 500 index fund will suffice.
Finally, unlike other kinds of mutual funds, index funds are not actively managed. In an actively-managed fund, a manager or team buys and sells securities in the fund on a regular basis in an attempt to achieve certain performance objectives. An index fund simply tracks the stocks assigned to it. Although it may seem like you'd want professionals directing your investments behind the scenes, there are two big advantages to an index fund:
Because index funds don't have a staff of well-paid managers, these funds have lower expense ratios (so more of your money stays in your pocket).
Over the long-run, it's rare for actively-managed mutual funds to beat the overall stock market. In fact, in 2011, 79 percent of large-cap fund managers failed to do so. Actively-managed funds become important if you have a shorter investment time span and need to limit volatility in your investments.
Why the S&P 500?
The Standard & Poor's 500 is a stock market index that tracks 500 of the largest stocks traded on the New York Stock Exchange and NASDAQ stock exchange. These stocks are large, stable and represent a cross-section of the United States economy. By investing in the S&P 500 (as opposed to say, the entire stock market), you eliminate some risk and volatility that comes from the stocks of smaller, less established companies.
at least
10 years or more). As Warren Buffet has said, don't buy a stock you're not comfortable holding if the stock market were going to shut down for five or ten years.
Over a long time period, an S&P 500 index fund should deliver strong returns equal or greater to those of most actively-managed mutual funds and much less risk than trying to pick individual stocks, which you shouldn't try to do. Combine that with very low expenses ratios, and these funds make the perfect first investment for beginners.