Good Luck Buying Facebook Stock at the IPO Price of $38 Per Share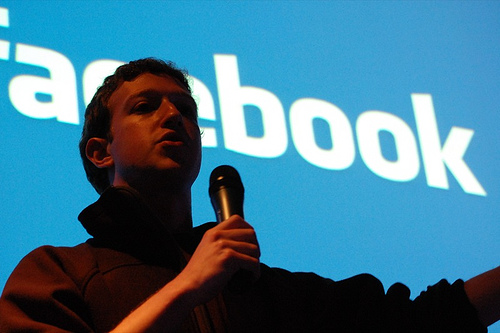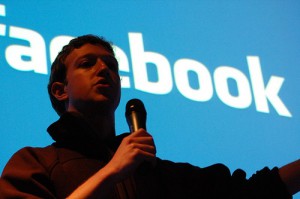 Want to add to your investments and buy an IPO — such as Facebook — on IPO day? Think you'll be buying at the set IPO price? Think again.
A common misconception is that anyone can buy shares of stock of an initial public offering (IPO) at the set IPO price. This is far from true. The average Joe or Jane has close to nil chance to obtain shares of any IPO at the set IPO price.
Before we get into IPOs in general, and then internet-related IPOs specifically, let's cover the basics of Facebook's rapidly-approaching IPO.
Facebook IPO Facts
Anyone with a pulse and any access to news is likely aware of the frenzy surrounding the upcoming Facebook IPO. Here are three reasons why the Facebook IPO truly is newsworthy, even if we're all had more than our full of "that F" and Zuckerberg's mug.
The Facebook IPO is:
The largest internet IPO ever.
The fourth-largest U.S. IPO in history.
The most valuable company in history to go public, based on market capitalization.
Facebook IPO Date
The wildly anticipated Facebook IPO date is scheduled for this Friday, May 18, when Facebook stock will begin trading on the Nasdaq stock exchange under the ticker symbol "FB."
Facebook IPO Price
On Tuesday, the Facebook IPO price range was hiked to $34 to $38 per share from the previously set target range of $28 to $35 per share. The exact price will be established the day before the stock begins trading.
The price range was increased because the company execs and reps from the investment banks underwriting the offering found demand to be even stronger than anticipated during the IPO road show over the past week.
Facebook is offering 337 million shares in its IPO. Of those, 180 shares are coming from the company and 157 million shares are coming from existing stockholders.
At the upper limit of $38 per share, the sale would raise about $12.8 billion, and value the company at about $104 billion.
How an IPO Typically Works
A company going public allocates a specific number of shares to the IPO.
The bulk of those shares are usually offered, at the set IPO price, to those with connections to the company going public and those who have large accounts with the big banks and investment banks involved in the IPO.
These well-connected folks are offered the shares BEFORE trading starts on the first day.
Once trading starts, these folks often immediately sell those same shares to the average Joe and Jane Investor, usually for a tidy profit.
How Recent Internet IPOs Have Fared
Granted, the Facebook IPO frenzy is reminiscent of the heady dot-com era of the late 1990s, rather than comparable to the IPO and general stock market of late. Thus, Facebook's IPO might behave more like an AOL or Amazon, rather than a more recent internet IPO.
Nonetheless, let's look at how some larger internet-related stocks with recent IPO filings in 2011 have fared.
Sizable Internet Company IPOs in 2011

Company*
IPO Date
IPO Price
IPO Day Open-Close
Range Since IPO
Current Price**
LinkedIn
May 19
45
83 – 94.25
55.98 – 122.70
110.56
Pandora
June 14
16
20 – 17.42
7.83 – 26
10.83
Groupon
Nov. 4
20
28 – 26.11
9.63 – 31.14
12.17
Zynga
Dec. 16
10
11 – 9.50
7.34 – 15.91
8.56
(All values in $. *Tickers: LNKD, P, GRPN, ZNGA. **Price as of May 15.)
Observations: Only Fools Rush In?
Opening Prices all Greater than Set IPO Prices
As you can see, each of the above four stocks opened at a price higher than the set IPO price, and three of the four stocks (first three) opened substantially higher. Those same three stocks also closed higher than the set IPO price.
Only One Stock Closed Higher than it Opened
Though this is a small sample, and might not be representative as to how IPOs typically behave, you can see that only one of the four stocks (LinkedIn) closed at a higher price than it opened. Could this mean the best strategy for buying on IPO day, if one is dead set on doing so, is to buy near the close? Perhaps. Though it could also mean that demand was simply the strongest for LinkedIn.
ALL Four Stocks Could be Purchased at a Lower Price After IPO Day
The average investors could have bought any of these four stocks at a price lower than they would have paid on IPO day had they waited until after the first day of trading to buy.
Anyone buying Pandora Media or Groupon on IPO day got fleeced. However, had they waited, they could have picked up shares at a price lower than even the set IPO price. And they could now even be making a small profit.
Investors buying Zynga on IPO day didn't get fleeced, though they have lost money. They, too, could have swooped up shares at a better price had they waited.
Lastly, those buying LinkedIn on IPO day have made money. However, they could be making more money had they waited until the heady rush of the IPO had subsided a bit to buy. They could have bought the stock for as low as about $56 per share vs. somewhere in the $83-94 range they paid on the first day of trading.
Buying IPOs: The Bottom-Line
In general, buying stock on the day of an IPO is usually NOT a good idea unless you are among the lucky few who get offered a chance to buy at the IPO price. And, even then, it's often not a good idea. Case in point: three of the four stock IPOs discussed above.
IPOs are notorious for their price run-ups on their first day — or first week or weeks — of trading, and their eventual falls back to earth after a short period of time.
Buying Facebook IPO: The Bottom-Line
The above said, Facebook's IPO is a tough call. Personally, I'd only buy it on IPO day if the price run-up from the set IPO price is not huge. And I do believe the price run-up on the first trading day could, indeed, be considerable.
Otherwise, I believe the market will likely give investors a chance to buy it at a better price in the near future, even if it does eventually move higher or even soar.