How to Invest in Oil

Recent low oil prices could rebound soon; learn how to invest in oil now.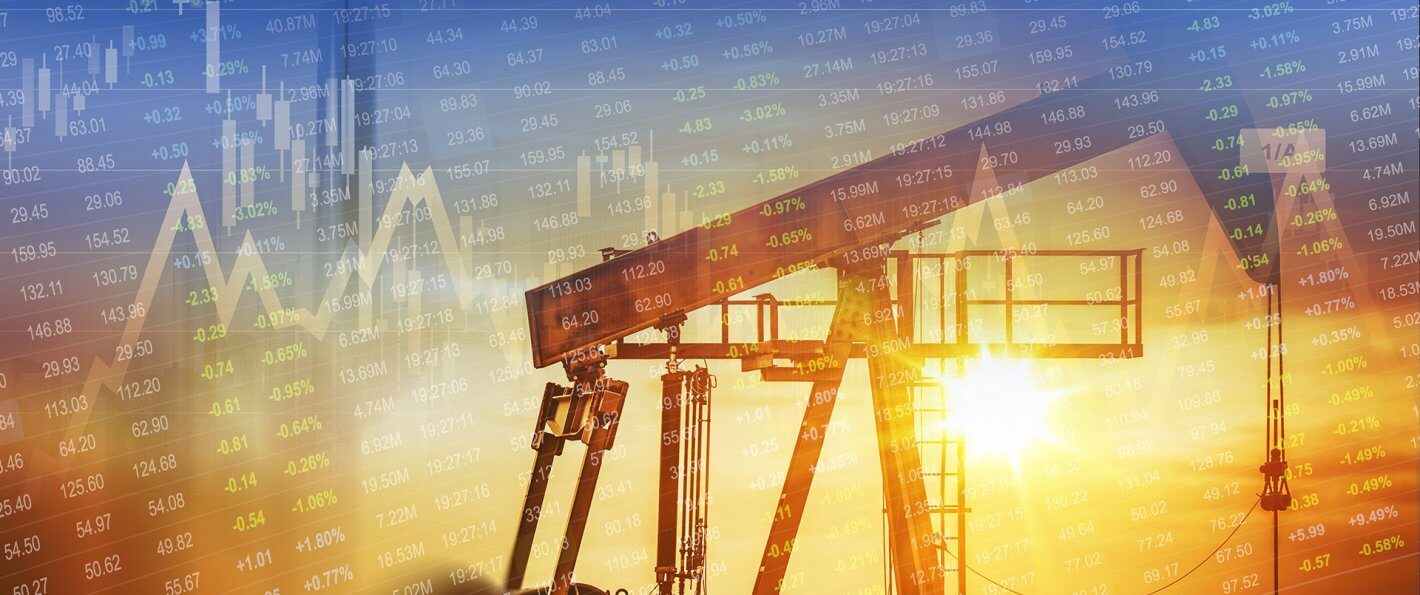 Anyone who's owned a car the last few years knows that the price of oil is lower now than it was during the previous five years. If you're like other savvy investors, you might be considering how to invest in oil and capitalize on the future rebound in the oil sector.
An oil report by Deloitte presents a positive picture for oil in 2016, after a loss of 50 percent in revenues in 2015.  Additionally, the independent U.S. Energy Information Administration expects a 2017 increase of 16.85 percent in the West Texas price of crude oil and a 17.41-percent rise in the Brent crude oil prices. So, now just might be the right time to investigate the oil industry.
Learn: Surprising Ways You Can Benefit From Low Oil Prices
4 Ways to Invest in Oil
If you're interested in investing in a commodity that most Americans use daily, oil just might be the ticket for you. Check out these ways to invest in oil so you can decide if it's right for your financial strategy.
1. Buy Oil and Related Energy Stocks
With oil prices trending near their long-term lows, you can profit from a rebound by buying oil stocks and energy-related stocks. Companies such as Haliburton, ExxonMobil and Chevron hold a claim in the black gold oil markets.
You can research individual oil company stocks and energy industry-related companies, read about their profitability, debt levels, dividend payments and more on your broker's website.
In September 2015, Kiplinger columnist Daren Fonda suggested investing in fallen oil and energy stocks with fat dividend yields. Fonda approved of the following:
ExxonMobil (XOM), for its diversified products
Chevron (CVX), with a robust 5.6 percent dividend yield
ConocoPhillips (COP), with a 6.3 percent yield
2. Buy Oil and Related Exchange-Traded Funds
If you're not inclined to devote hours sorting through a list of individual stocks, then treading into the world of oil exchange-traded funds might be for you. With an oil ETF, you get a basket of oil company stocks or oil futures contracts in one fund.
Visit your online investment site to examine basic information about the oil sector and check out the objectives and holdings within an individual oil ETF. Be aware that all oil and energy sector ETFs are not alike. Some of the energy and oil ETFs might not track oil's price movements accurately if the fund is buying oil futures contracts rather than stock in individual oil and energy-related companies. Additionally, some ETFs use sophisticated leverage in an attempt to bolster returns. If these strategies don't play out as planned, your fund could suffer, even if oil prices trend upwards.
Investing in the U.S. Oil Fund ETF (USO) is one way to capture the price movements of the West Texas Intermediate light, sweet crude oil. The crude oil ETF, which invests in futures contracts, is trading near its 10-year low price of $10.58 on Nov. 1, 2016, after peaking at over $100 on Jan. 1, 2008.
Here are additional energy and oil ETFs to investigate:
iPath S&P GSCI Crude Oil Total Return Index ETN (OIL)
PowerShares DB Oil Fund (DBO)
U.S. 12-Month Oil Fund (USL)
See: 10 Bold Stock Market Predictions
3. Buy Oil Futures to Invest in Oil
The next approach to oil commodity investing is to buy oil futures. Unless you can buy barrels of oil and store them in your basement, buying oil futures could be the next best thing for oil investing for sophisticated investors, according to Ryan Wibberly's Jan. 26, 2016, recommendation in Forbes. Grasping how to buy oil with futures contracts is not for the faint of heart, due to the high level of risk involved.
Oil futures are bought and sold on a commodity exchange such as the New York Mercantile Exchange. A crude oil futures contract is a standardized agreement in which the buyer agrees to take delivery of a specific quantity of crude oil from the seller at a predetermined price on a future delivery date.
For all but the most sophisticated investors, buying futures is not the best way to invest in oil. To profit from the risky business of investing in oil futures, you need to be right twice: when choosing the price and the timing. Oil futures investing is better used by a heating oil contractor who wants to lock in the price of oil for his customers, not by a typical investor.
4. Buy Energy Investments With a Master Limited Partnership
In lieu of buying an oil well, investors seeking to profit from low prices on black gold might consider master limited partnerships. MLP energy investments have a different structure than other investment funds. MLP shareholders include the general partners who run the fund and the limited partners with no management responsibilities. Investors can buy publicly traded limited partner shares. The general partner units aren't available for trade or purchase.
MLPs offer high yields, consistent cash flow, opportunities for capital gains and an alignment of general and limited partners' interests. But there are disadvantages to investing in oil or energy MLPs: a complex structure with confusing tax reporting requirements and the potential for capital losses. Investigate the MLP and understand the potential risks and advantages of your investment.
TheStreet recommended the following MLPs in September 2015:
Magellan Midstream Partners (MMP)
Energy Transfer Equity (ETE)
Enterprise Products Partners (EPD)
Find Out: 10 Good Investments for Risk-Takers
Oil ETFs and Oil-Related Stocks Are Most Accessible
Widespread evidence shows that investing in undervalued assets leads to outsized gains. With long-term declines in oil prices, it's likely that profits will be profits made upon a rebound. For those most conservative investors with diversified portfolios, owning a Standard & Poor's 500 index fund means already having about 7-percent exposure to the undervalued energy sector. Ultimately, to profit from a possible sector rebound, an ETF or oil-related stock is most accessible for the individual investor.