Your Monthly Checklist to Successfully Retire in 2015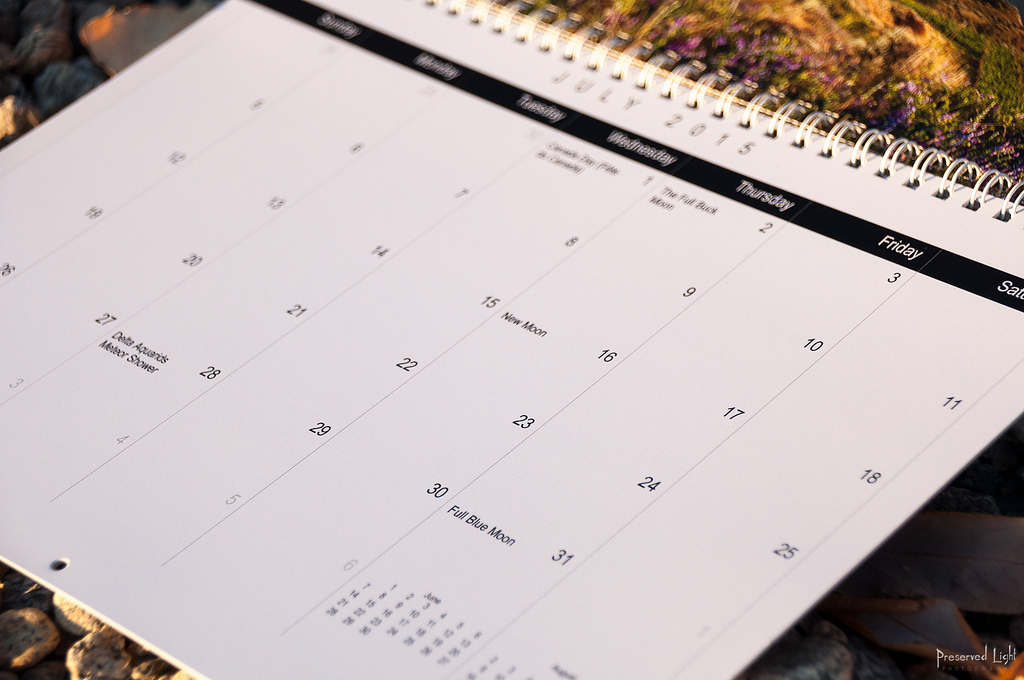 Whether you already have one foot out of your office or are leaving a career you thoroughly enjoy, you'll need to be prepared if you're retiring this year. Otherwise, you could find yourself back in the office instead of on a beach, which probably isn't what you had in mind.
Never fear! You're about to learn some important tips for planning for retirement this year. Here is your 2015 retirement planning calendar.
Related: How to Make Sure Your Retirement Savings Last As Long As You Do
January: Reevaluate Your Investments
You don't want to lose your nest egg during the home stretch. Instead, you'll want to make sure your assets are allocated properly to minimize the risk of a substantial loss.
"Make sure your asset allocation fits with your risk profile and time horizon," advised Stephanie Genkin, a New York-based financial planner.
February: Double-Check Your Social Security Wages
On average, Social Security benefits account for more than a third of elderly Americans' income. As such, you'll want to be sure you're getting all you can from it.
"Double check your social security wages to make sure your social security estimates are correct," said Michael Clark, a retirement plan advisor at Raymond James Financial Services Inc. in Orlando, Fla. "If your income has been incorrectly reported to the social security office, your monthly check could be dramatically lower than it should be."
March: Consider Downsizing
"Current mortgage interest may not even be enough to be over the standard deduction," said Carlos Dias Jr., founder of Excel Tax & Wealth Group in the Orlando, Fla., area. "As a result, it might be time to downgrade since interest rates are low and home prices are negotiable."
Note that spring is the best time to sell a house, so March could be an excellent month to put yours on the market.
April: Plan Your Taxes
Even though you won't be earning a paycheck anymore, April will still probably be crunch time in terms of taxes. As such, you'll need to plan wisely as your tax situation could change in retirement.
"Retiring usually means less wage income, which translates to possible tax-efficient moves," Dias said.
May: Sign Up for Medicare
If you're approaching age 65, it's time to think about Medicare. Neglecting to sign up on time could have financial consequences.
"If you miss your initial enrollment timeframe, you may be subject to higher premiums during the general enrollment period," said Melinda Kibler, CFP and client service manager with Palisades Hudson Financial Group in Fort Lauderdale, Fla. "The initial enrollment period starts three months before your 65th birthday, includes the month you turn 65 and ends three months after."
However, you might be able to dodge penalties under certain conditions.
"If your initial enrollment period falls during a time when you are covered by an employee health plan, you can delay signing up until you are within the eight-month window of your employment or coverage ending, and still avoid penalties," Kibler said.
June: Think Short-Term
You've been thinking long-term about retirement for decades. Now that it's imminent, it's time to also think short-term so you have enough money to cover your expenses over the next few years.
"A good rule of thumb to keep in mind is that any money you will need in the next three to five years should not be invested in the market," said Nancy D. Butler, author of "Above All Else, Success in Life and Business." "You cannot afford the volatility on short-term money needs."
Butler recommends storing your cash reserve in a secure account such as a savings account or a short-term certificate of deposit.
Keep reading: Why CDs Make More Sense Close to Retirement
July: Practice Being Retired
Retirement will involve major changes to your finances. So before you wave goodbye to your desk and your paycheck, it's a good idea to practice being retired to ensure you're financially prepared for this new chapter of your life.
"Pretend like you're living on that fixed income today so that when the last paycheck arrives, you've already made the transition," said Justin Rush, financial advisor at Storey & Associates, a fee-only financial planning firm in North Canton, Ohio. "Ideally, you'd start this about six months before retirement."
August: Finalize Your Retirement Budget
You won't want to make a financial change of this magnitude without a plan. Be sure you have a budget in place.
"Rule of thumb is 80 percent of your working income," Genkin said. "But it may be higher if you plan to travel or take up expensive hobbies, and it could be lower if you plan to downsize your house or move to a cheaper area."
September: Get a Job – or Hobby
You'll have a lot of extra time on your hands once you clock out for the final time. Whether you take on a part-time job or decide to spend your days engaging in your favorite hobby, find something to stay busy.
"Transitioning from working 40-plus hour weeks to having nothing on the calendar will leave you longing for purpose," Rush said. "Be sure to stay engaged … physically, mentally and socially."
October: Don't Forget the Long-Term
While you might be excited to spend your days at the beach or golf course, you'll also need to ensure there's enough money to go around a decade or two from now. Be sure your investments account for your long-term financial needs.
"For longer-term investments, it is equally important to maintain an appropriate amount in the market to help keep up with inflation and offer greater long-term return potential than short-term investments offer," Butler said.
November: Make Last-Minute Emotional Preparations
You might rely largely on investments during your retirement, which could seem unnerving. However, selling all your assets the first time you read a negative report will probably cause more harm than good.
"Identify a level of investment risk you're comfortable with and stick with it," Rush said.
December: Enjoy Life!
"A retired life is just to enjoy and plan out your own; the list may include projects or vacations or anything that you like and want to do," said retirement planner Anna Robinson.
Start planning that extended winter getaway to the Caribbean. Or start calling contractors about building that workshop so you can work on all those projects you've been looking forward to. The idea is to do something that you've always wanted to do now that you have the time to do it!
Photo credit: Preserved Light Photography