12 Things To Consider Before Buying a Bigger Home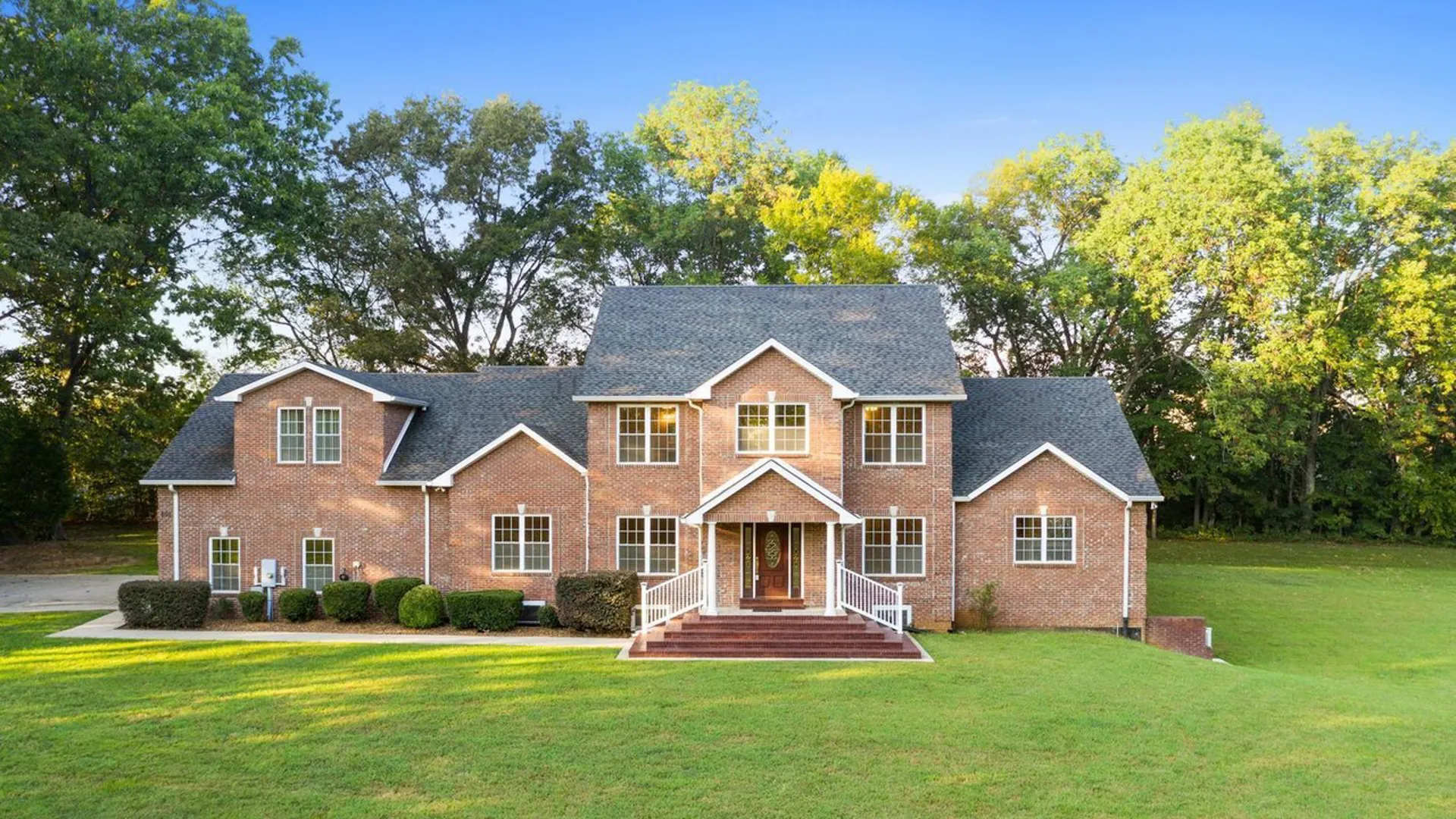 The coronavirus pandemic confined many Americans to their homes for months on end, which has left many itching for more living space. Families with small children may be considering upsizing so kids have more outdoor space to play, while those who picked up new cooking and baking hobbies may be yearning for a larger kitchen. In addition, many empty nesters have also been looking to purchase bigger homes — a recent survey conducted by Merrill Lynch and Age Wave found that 30% of retirees moved into larger homes in their golden years, CNBC reported.
Show Support:
While a bigger home may seem appealing — especially if you've been confined to a small space for the past year — there are things you need to consider before upsizing.
Last updated: May 17, 2021
Your Mortgage Payments May Substantially Increase
In addition to higher sale prices — which means higher monthly mortgage payments — you may need to pay higher interest rates on your home loan.
"Larger homes usually come with a higher price tag, which could mean the mortgage a home buyer will need may fall under what is called a jumbo loan," said Jason Gelios, a realtor with Community Choice Realty in Southeast Michigan. "This type of financing typically has more costs and a higher interest rate due to the higher probability of foreclosure."
Be Aware:
It Will Cost More To Furnish
Aside from a more costly mortgage, there are a number of other expenses that increase when you buy a bigger home — including furnishing costs.
"Your coveted square footage translates into more carpet, more hardwood, more paint and more furniture — especially if you are moving from a much smaller house where you needed a lot less furniture," said Mark Washburn, a realtor with Naples Condo Boutique. "And, while you may be buying your bigger house to get more bedrooms, you also need to think about more mattresses, box springs, bedroom sets and even accessories, such as lamps. Smaller items such as rugs, lamps, accent tables, window treatments and wall hangings can all add up in a bigger home."
Repair and Maintenance Costs Will Be Higher
"From personal experience, expect to spend about $1 per square foot of your house a year in upkeep," Washburn said.
That means the bigger the home, the more maintenance costs. Think about all the extra upkeep that will be needed to maintain more yard space, as well as your home's larger interior and exterior spaces.
Your Property Taxes Will Likely Increase, Too
"Typically, property taxes are calculated by multiplying the assessed value of your home by the local tax rate in the area where you live," Washburn said. "Larger homes with larger square footage will inevitably result in higher taxes, although your zip code and school district also affect the rate."
Your Utility Bills Will Likely Be More Costly
"While the cost of energy varies with the type of fuel and climate, overall, additional square feet means you'll have more space to cool or heat and more lights and appliances to power," Washburn said. "Some builders estimate that 1,000 square feet of additional space can cost an additional $100 per month."
Home Insurance Rates Are Also Likely To Increase
"The larger the house, the larger the insurance bill," Washburn said. "Insurance agents estimate that you'll pay about $35 per month for every $100,000 of home value. A larger house means more things in it to insure as well — such as that piano you've always wanted to purchase."
Avoid These: 
It's More Expensive To Remodel
If you buy a large home that isn't move-in ready, be prepared to spend big bucks for any needed remodeling.
"The larger the home, the larger your budget needs to be," said Rick Albert, a broker associate/realtor with LAMERICA Real Estate in Los Angeles. "It might cost you $10/square foot to replace flooring, but that price is very different on a 1,500-square-foot home versus a 3,000-square-foot home."
It Will Be More Costly To Resell
If you plan to resell the home in a few years, keep in mind that it will cost more to get a larger home market-ready.
"When you go to sell the house seven to 10 years down the road you'll need more updates — more carpet, more paint, more fixtures," said Corey Chappell, closing options analyst at 181-Close-Now.
You Need To Be Realistic About Your Budget
When you add up all of these extra costs, you need to determine if paying for the larger house will impact your quality of life in other areas.
"It's easy to imagine that you'll be so blissful in your new home that you'll be willing to give up dining out, entertainment or travel, but planning for too many sacrifices could lead to resentment or a financial crisis down the road," said Chelsea Wagner, regional vice president of lending at Lower.com. "Be realistic about what you're willing to give up and how much a larger home means to you."
Bigger Doesn't Necessarily Mean More Functional
Even if you can afford a bigger home, it doesn't mean it will better fit your needs than your current home.
"It's important to keep in mind that functionality of the home is something that should be at the top of the list of things to consider when buying a bigger home," said Rogers Healy, owner and CEO at Rogers Healy and Associates Real Estate. "With homes serving more purposes than they ever have before, each buyer should carefully consider what meets their individual needs when choosing a larger home."
For example, a large home with an open floor plan might not be ideal for a family where a parent works at home.
"People are finding it necessary to have designated office spaces," Healy said.
The Home May Not Be Bigger Where You Need It To Be
In addition to paying attention to the layout, you also need to take into account where the extra space is distributed.
"The new house may have more rooms, but maybe some of the rooms are actually smaller than before, or maybe there is not as much closet/storage space. Or maybe the new home has more square footage but no garage," said Chris Morenza, a real estate broker with Florida One Realty in Miami. "The buyers must look at everything."
Consider the Neighborhood
A bigger home in an area that isn't a fit for your family's needs may not be worth the "upgrade."
"It's important to think about this part as well because location can make or break the experience," said Nicky Taveras, owner of DNT Home Buyers. Moving to a new neighborhood means "new neighbors, new friends, and most importantly, new school districts."
More From GOBankingRates 

BEFORE YOU GO
See Today's Best
Banking Offers