78% of Americans Say It Is a Bad Time To Buy a House, According to New Poll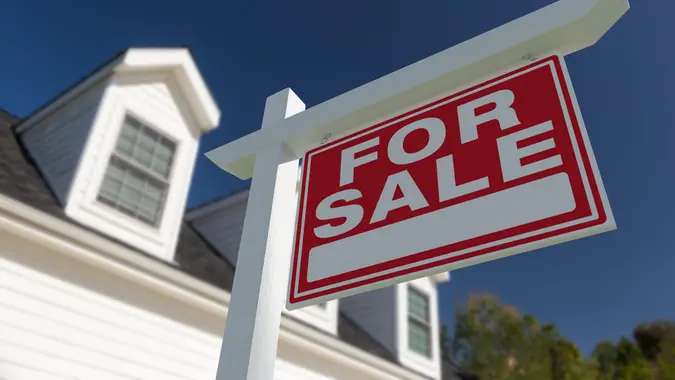 Feverpitched / iStock.com
Homebuyers who've been waiting for the U.S. housing market to return to normal won't be cheered by the results of a new Gallup poll. More than three-quarters of respondents (78%) think now is a bad time to buy a house — despite a recent decline in both home prices and mortgage rates across much of the country.
Gallup's annual Economy and Personal Finance poll, conducted in April and released on May 16, found that only about one-fifth of respondents (21%) say now is a good time to buy a house. That was the lowest percentage in Gallup's recent trend. Prior to 2022, at least half of Americans thought it was a good time to buy.
Houses have become a lot less affordable over the past two years due to soaring home prices, limited inventory and rising mortgage rates. Prices have eased in 2023 after setting all-time highs last year, and mortgage rates have recently moved lower, as well. But many Americans still have a negative view of the market as a whole.
"Opinions of the housing market are bleak and generally similar among all major subgroups, including by region, urbanicity, homeownership status, income, education and party identification," Gallup noted in a news release. "Subgroups in these categories range from 18% to 24% thinking it is a good time to buy a house."
As Motley Fool recently reported, the combination of persistent buyer demand and low inventory continues to keep prices elevated compared to years past. This means that if you buy a home in 2023, you'll likely pay a premium — only without the low mortgage rates buyers enjoyed in 2021.
There could be light at the end of the tunnel, however. A little more than half of the Gallup poll respondents (56%) expect home values in their local areas to rise in the coming year. That's down from 71% in 2021 and 70% in 2022.
"Although 19% of Americans expect home prices to decrease in the coming year — far below the 38% and 34% who did so in 2008 and 2009, respectively — they are much less likely than in the past two years to expect prices to go up," Gallup noted. "Any stabilizing or downward pressure on home prices could make houses more affordable for Americans, particularly if interest rates also stabilize or decline in the coming years."
More From GOBankingRates