11 Overlooked Cities Prime for Buying a Vacation Home

7 min Read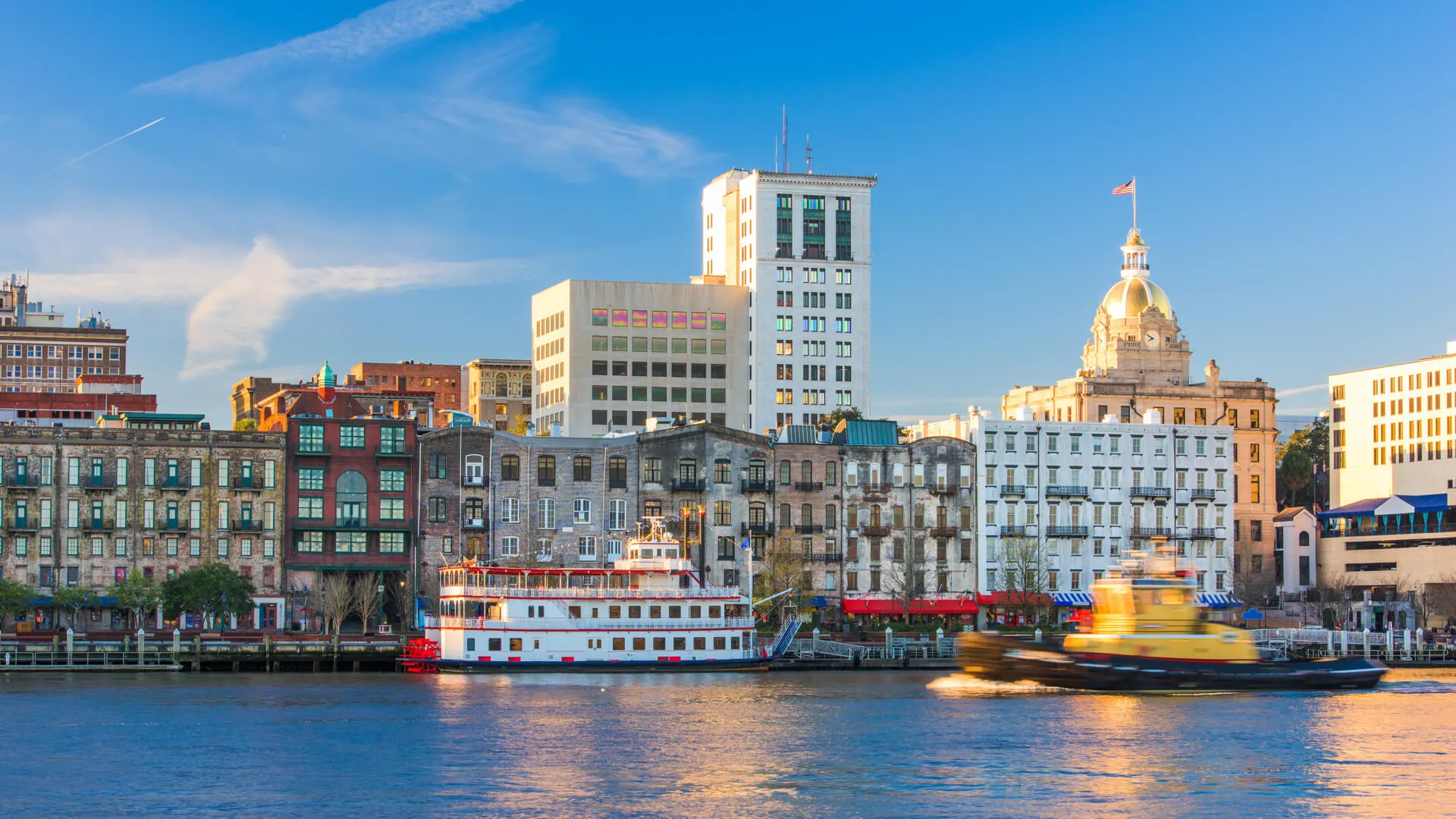 Buying a second home can be exciting and incredibly profitable — if you do it right. Tourists pay big bucks to stay in the perfect home away from home while they're on vacation. Profiting from renting your own place is all about finding the perfect vacation location. GOBankingRates used TripAdvisor to identify the top vacation destinations in every state, then cross-referenced Zillow data for median home values and median rent. Rental yield was determined by dividing annual rental income by median home value, with higher yield percentages being more desirable.
Click through to discover the best places to own a vacation home.
Hilton Head, S.C.
With 12 miles of pristine coastline, Hilton Head boasts some of the nicest and most popular beaches not just on the East Coast but in the entire country. With 24 major golf courses, 350 tennis courts, more than 250 restaurants and its famous horseback riding trails, Hilton Head is, by any reasonable definition, a destination among destinations. The median home value there is a fairly hefty $282,000, but if you can afford the cost of buying a vacation property, you can look forward to a rental yield of 7.49 percent.
Put-in-Bay, Ohio
Put-in-Bay is a hidden gem that sits on tiny South Bass Island, a two-by-four-mile stretch of land that draws visitors to its charming homes, shops and pubs — not to mention the third-tallest monument in America. Camping, golf, watersports and some of the best perch and walleye fishing in the country keep tourists coming back — and renting vacation homes — season after season. The median home value there is $292,100, and if you own a rental property in Put-in-Bay you can clear a cool 7.6 percent rental yield. There's no shortage of real estate offices there if you're not sure how to buy a vacation home.
Click to find out how long the home-buying process takes.
Nashville, Tenn.
Nashville is both the capital of the Volunteer State and the largest city in Tennessee since dethroning Memphis from that title in 2017. Home to a world-renowned symphony and famous across the globe for being the country music capital of the world, Nashville's music scene was dubbed America's best by Rolling Stone magazine. Nashville is also home to two pro sports teams, a dozen golf courses and 12,000 acres of parks. Nashville is one of the best cities in the country for business, career and financial growth due to a cost of doing business that's well below the national average and a non-existent personal income tax. The median home value is $244,800 and investors can expect a 7.78 percent rental yield.
Palm Springs, Calif.
The Golden State has been a beacon for visitors from across the world for generations — but few California cities draw a crowd like Palm Springs. From the Coachella music festival to the city's legendary golf scene, Palm Springs beckons visitors with a jam-packed calendar of events, natural desert beauty and a culture rich in art and the outdoors. Like many local hot spots, this Southern California haven isn't cheap. The median home value in Palm Springs is $316,900, but the rental yield is an attractive 8.08 percent.
Pocono Pines, Pa.
The four-county, 2,400-square-mile region of Northeast Pennsylvania known as the Poconos is a four-season destination within striking distance of the Philadelphia, New York and Boston metro regions. In the heart of it all is Pocono Pines, which, as part of Monroe County, draws renters not just to the skiing, golf and other activities that make the Poconos famous, but also the Delaware Water Gap and Appalachian Trail. With a median home value of $212,800, property owners can expect a nice rental yield of 8.31 percent.
Kissimmee, Fla.
Millions of visitors flock to Kissimmee every year for business and vacation. Shopping and dining hotspots are bustling in the historic downtown area in Kissimmee, which has a rich history dating back to Spanish settlers in the 1700s. With a median home value of $174,600, the barriers to entering the market are relatively low — and the rental yield is a healthy 8.97 percent.
Wildwood, N.J.
The barrier island city of Wildwood is a sleepy town in Cape May County on the South Jersey Shore — sleepy, that is, until the summer hits. During peak season, the hot weather hotspot's population jumps from 5,400 locals to more than a quarter million people who flock to the town's boardwalk, beaches and nightlife. As the beach destination of choice for visitors from the New York and Philadelphia metropolitan areas, Wildwood is also a prime location for an investment property. With a median home value of $219,100, Wildwood boasts a rental yield of 9.57 percent.
New Orleans, La.
New Orleans is one the most uniquely American cities in the country, and millions flock there every year for much more than just Mardi Gras. The Big Easy celebrates its 300th birthday in 2018, and the city's unique blend of French, Spanish, African, Creole and Southern cultures is evident in its food, music, costumes and, of course, one-of-a-kind dialect. There's never a shortage of tourists in New Orleans, so if you've got $174,600 to cover the median home value there, you can pull in a rental yield of 9.64 percent.
Whitefish, Mont.
With a median home value of $188,000, Whitefish property owners can generate a rental yield of 10.21 percent. Located in the far Northwest corner of Montana, Whitefish boasts rugged, postcard beauty that's impressive even by the standards of a state known for its majestic natural landscape. Located in the heart of the northern Rocky Mountains, Whitefish exists on the edge of one of America's true treasures: Glacier National Park, which summons rental-seeking vacationers from all over the world.
Find Out: How Much House Can I Afford?
Savannah, Ga.
With cobblestone streets, Antebellum architecture and the city's trademark tree canopies, Savannah is known as the Hostess City of the South. Visitors flock there for the booming restaurant scene, the yesteryear vibe and the Colonial-era history of the oldest city in the state of Georgia. If you're looking to get in on the action, the median home value in Savannah is just $126,300, which is surprisingly affordable for a city with a steady stream of tourists. If you can swing that, you can expect to be repaid with an enviable 10.86 percent rental yield.
Michigan City, Ind.
One of the only vacation hotspots in the country with a five-digit entry fee, the median home value in Michigan City is just $83,500. Not only is the town by far the cheapest on this list, but its 13.97 percent rental yield is by far the most generous. The city's robust network of visitor magnets includes beaches, casinos, shopping, dining, sports, golf and outdoor adventures. It's also a historical gem with plenty to do for history buffs drawn toward Americana.
Keep Reading: How Much It Costs to Visit the Most Historic Sites in America
Methodology: To determine the best place to own a vacation home, GOBankingRates calculated how many years it would take earning the median rent as income to pay off the value of the property by dividing the median home value by annual rental income. Then, GOBankingRates calculated the rental yield by doing the inverse, dividing annual rental income by median home value, higher percentages being better. West Virginia and Wyoming were not included due to insufficient data.
About the Author