Could You Afford a Vacation Home in Arizona? Check Out the Prices in These 4 Cities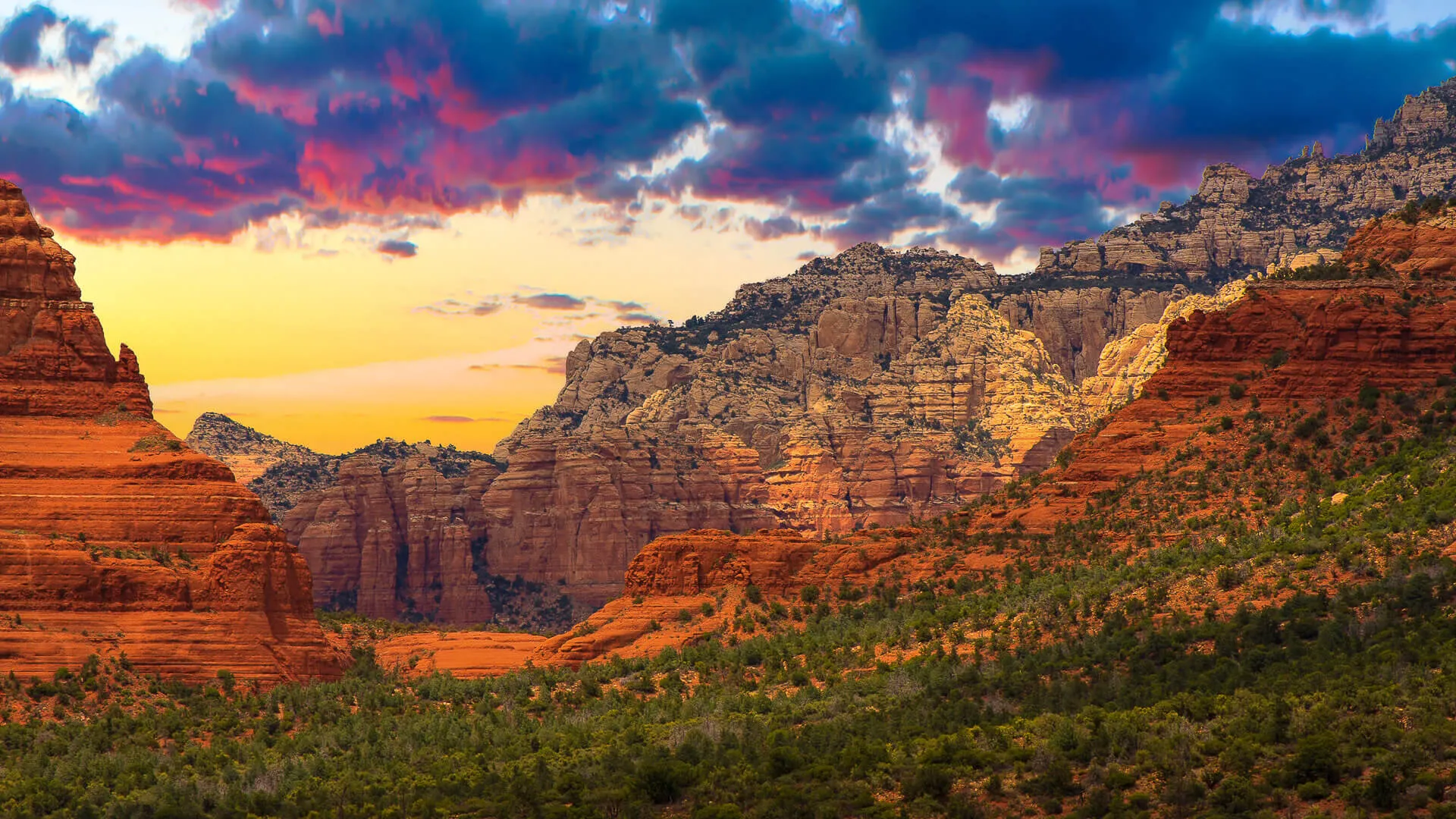 Arizona is home to two of the 15 fastest-growing large cities in America, and much of the population boom can be traced to the state's leap from a Southwest regional powerhouse to one of the country's most desirable vacation hotspots.
"Arizona is an ideal destination for vacation properties due to its diverse landscape and year-round temperate climate," said Gagan Saini, director of acquisitions at JiT Home Buyers. Additionally, the state offers a variety of activities and attractions, making it an attractive destination for vacationers."
In terms of prices, there are exciting options well below the national median and also well above.
"As far as the costs of owning a vacation property in Arizona, there are several factors to consider," Saini said. "The cost of the property itself will depend on the location, size, and amenities of the property, as well as the current market conditions. Additionally, there are other costs associated with owning a vacation property, such as taxes, insurance, and maintenance."
If you're considering Arizona as the perfect spot for your home away from home, these locations should be at the top of your list.
Lake Havasu City
Visitors flock to Lake Havasu City in Western Arizona for its stunning namesake body of water and its location at the gateway to the open desert — and, of course, for its most celebrated British import.
"Famous for the London Bridge, this city offers water sports and vibrant nightlife," said Ryan Gehris, a real estate consultant specializing in the Arizona market, managing broker of Unreal Estate and broker of record for USRealty Brokerage Solutions. "Vacation properties average around $400,000, making it a relatively affordable option."
For context, Zillow says the average home value statewide is $414,262.
Like anywhere else, prices vary by neighborhood. Dexter and Mission Hills average in the low $300,000s. Anthem and Paradise Hills, on the other hand, are well over $500,000.
Sedona
Vacationers are drawn to this desert town for its thriving arts community, mild climate and breathtaking natural beauty.
"Sedona, known for its stunning red rock formations, draws both nature lovers and enlightened individuals," said Andrew Pierce, founder of the Real Estate Holding Company. "The average home price in Sedona is about $650,000. However, due to the high demand from tourists, holiday rental properties can generate a sizable income."
Gehris, who called Sedona "a perfect blend of spiritual rejuvenation and natural wonders," said the city is experiencing a surge in vacation property demand. He noted that the median vacation property costs about $550,000, "but luxurious estates can exceed $2 million."
Scottsdale
When people think of vacations in Arizona, Scottsdale probably comes to mind first.
"Scottsdale, which is renowned for its opulent resorts, championship golf courses and exciting nightlife, has a typical property price of about $550,000," Pierce said. "Scottsdale's competitive vacation rental market has the potential for high returns."
Gehris also cited the lure of Scottsdale's high-end spa resorts and world-class golf courses, and said that the city "offers a more urban vacation experience."
He added, "Property costs vary greatly, with condos starting around $200,000 and single-family homes often exceeding $1 million," which puts Pierce's estimate square in the middle.
The Grand Canyon Region
Even Scottsdale's name doesn't ring out as loudly as that of the world-famous geological feature that draws an endless flood of international tourists to Arizona, which is also known as the Grand Canyon State.
"The Grand Canyon, a recognized natural wonder around the world, is another popular vacation spot," Pierce said. "Depending on the facilities and closeness to the Grand Canyon, the cost of owning a vacation home can range from $300,000 to $700,000, on average."
Gehris cited the same price range, calling the area, "A top-rated destination for its unparalleled natural beauty."
"Owning a vacation property in the Grand Canyon area, particularly in cities like Flagstaff or Williams, can range from $300,000 to $700,000 depending on the property size and proximity to the park," he said.
More From GOBankingRates

BEFORE YOU GO
See Today's Best
Banking Offers