Easy Ways To Rejuvenate Your Home This Year
Your house will feel fresh and function better.

Brought to you by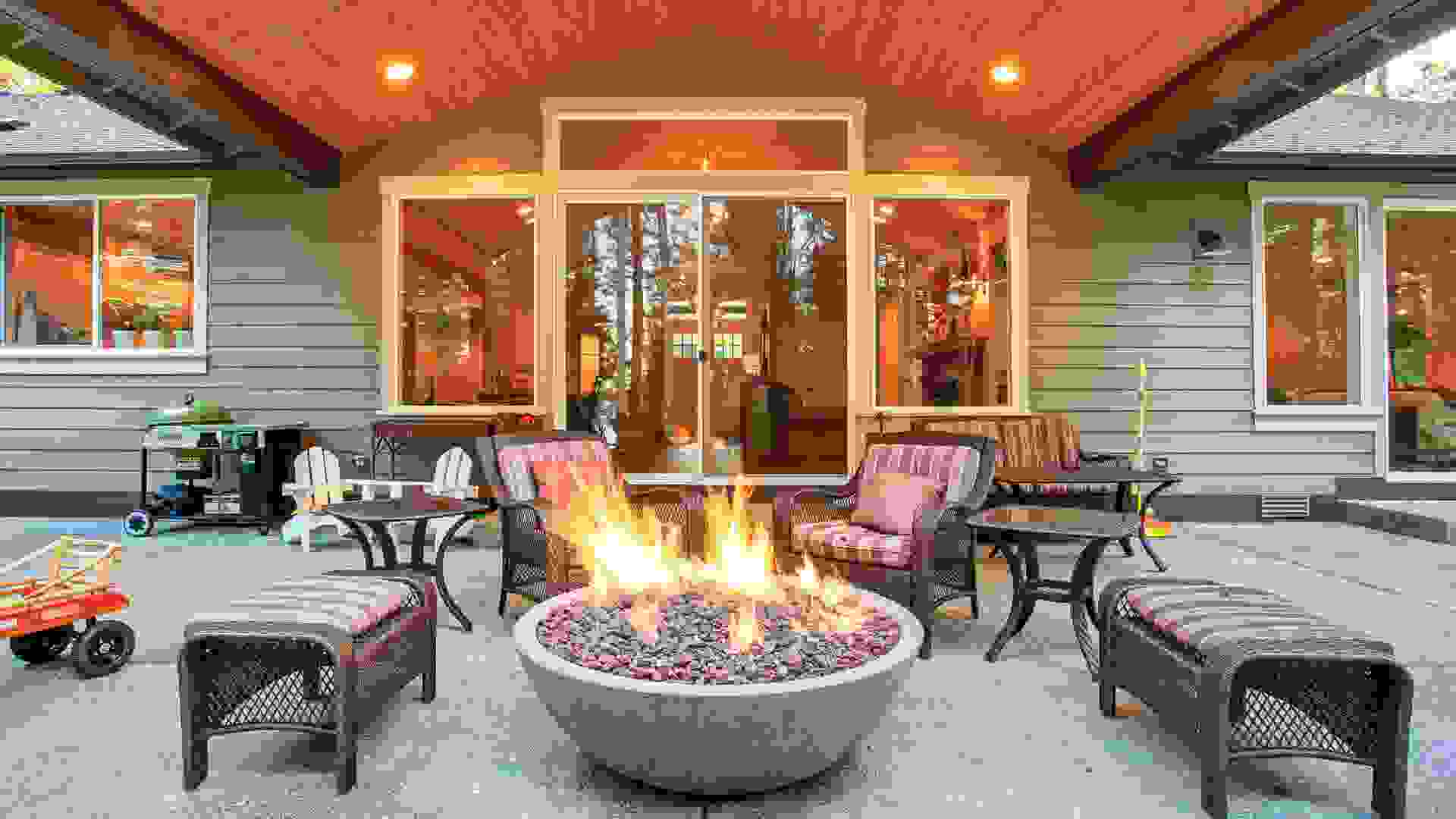 No matter the season, you can breathe new life into your house by taking on an ambitious, but manageable project. This list offers more than two dozen ways to give your home a makeover. A few are fairly big and expensive, most you can knock out in an afternoon and some you'll be able to finish in just a few minutes.
Last updated: March 13, 2020
Apply for a Personal Loan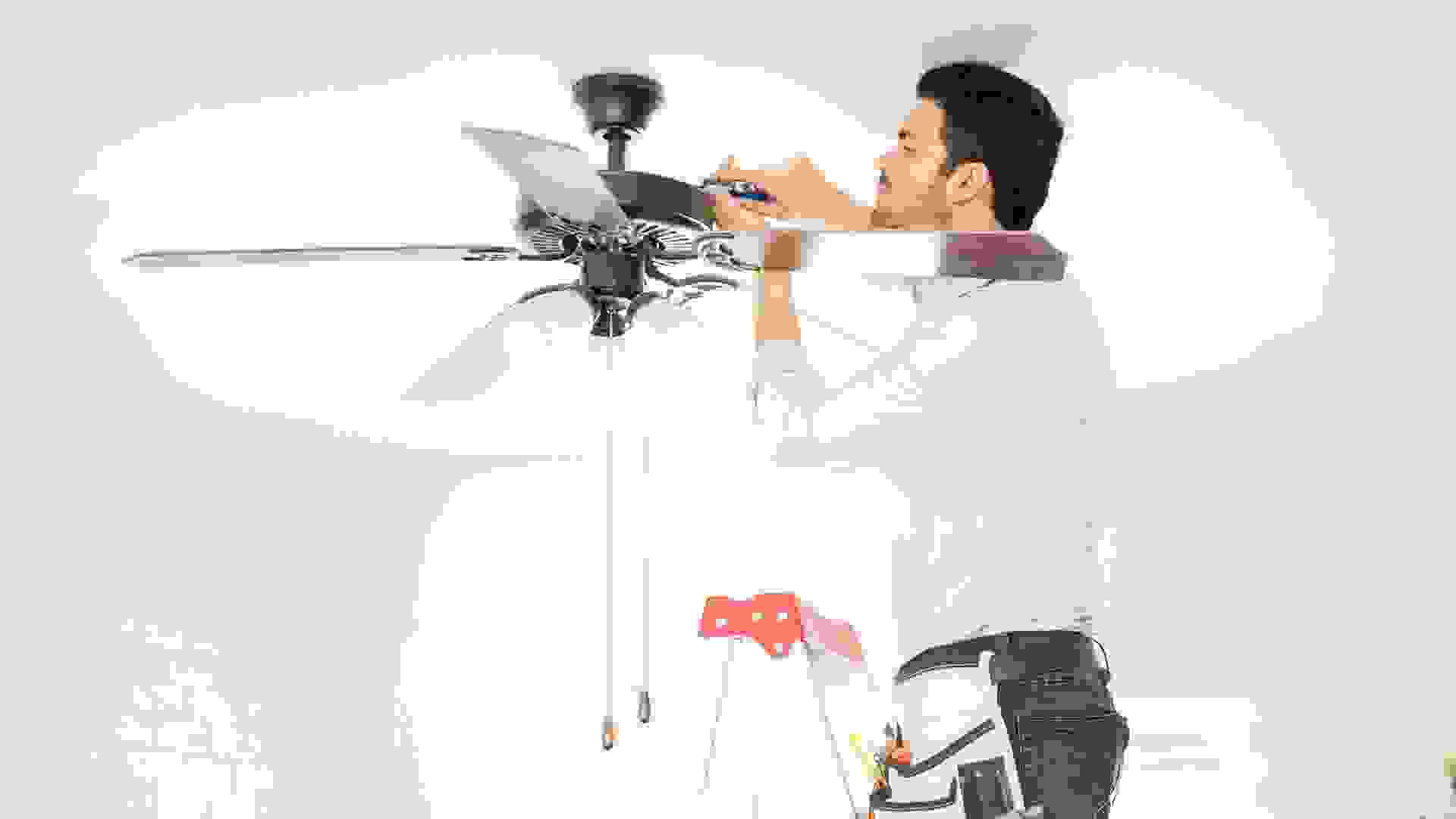 Install a Ceiling Fan
Ceiling fans can anchor a room in terms of aesthetics, and they can provide overhead light. They can also save you money on energy costs all year round. That's because they cool in the summer and, with the flick of a switch, they reverse direction to send warm air down from the ceiling in the winter. The estimated costs include installation, but it can be a DIY job for many. If you go it alone, you can get your hands on a ceiling fan with a light for less than $50.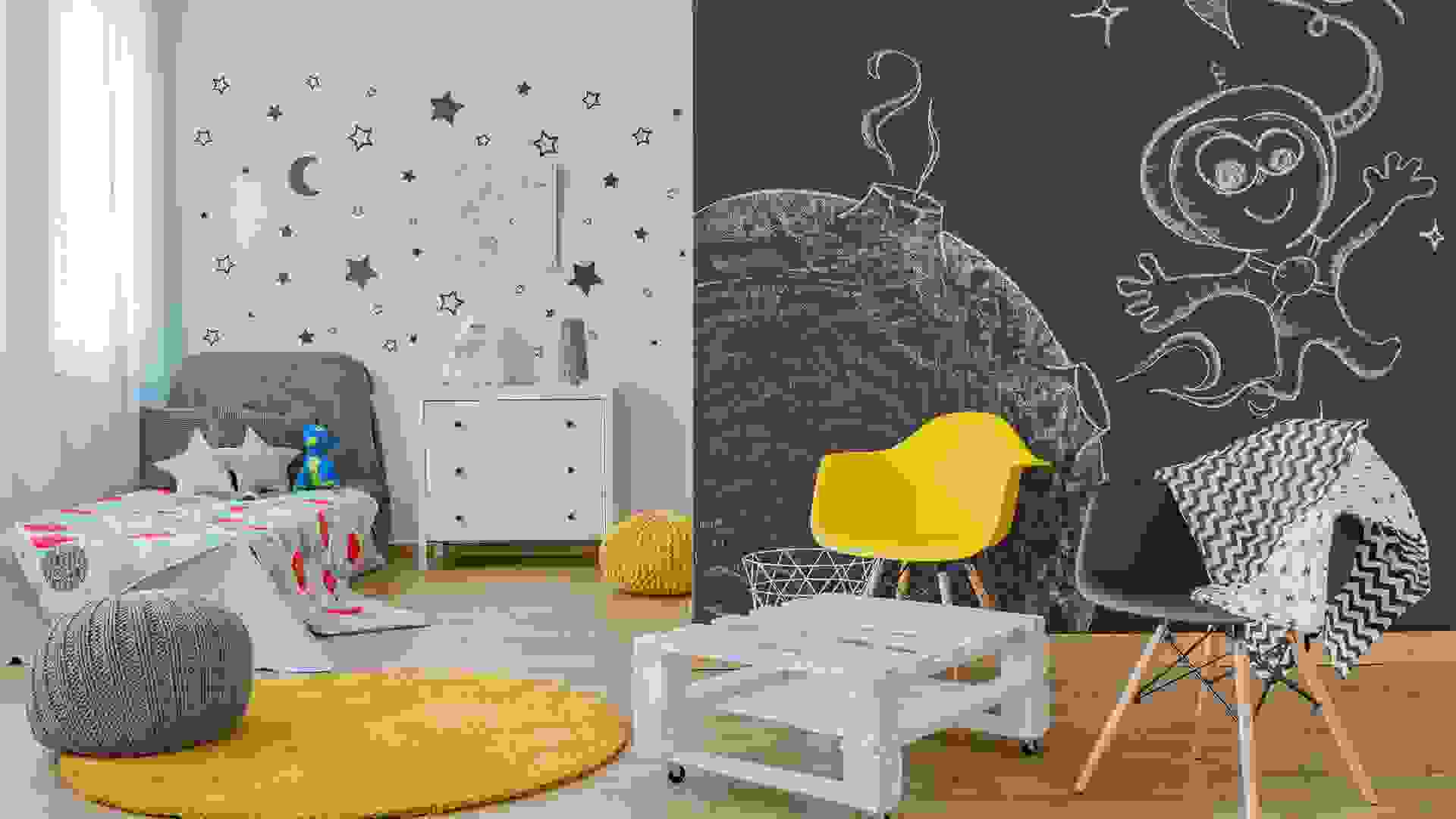 Turn a Wall Into a Magnetic Chalkboard
Whether for a home office, playroom or any room in the house, a high-quality magnetized contact paper decal can transform a wall into a vertical surface you can write on, clean and write on again. You can buy them on Amazon — they come with everything you need to install them yourself, they last for years, and they hold your magnets.
Go Solar
If you're really ready to do something big, consider that the price of converting to solar energy has dropped by about 20% in the last five years, the move comes with lucrative tax benefits and can save you tens of thousands of dollars in energy costs over the life of your home.
Even still, it's a big project that comes with upfront costs that are beyond the bank accounts of many. However, consider all your options. Lenders like PenFed offer personal loans for home renovations, which come with flexible payment terms and no origination fees. Even better, you could get a better rate, as low as 6.49%, than you would if you put your new panels on a credit card.¹
Apply for a Personal Loan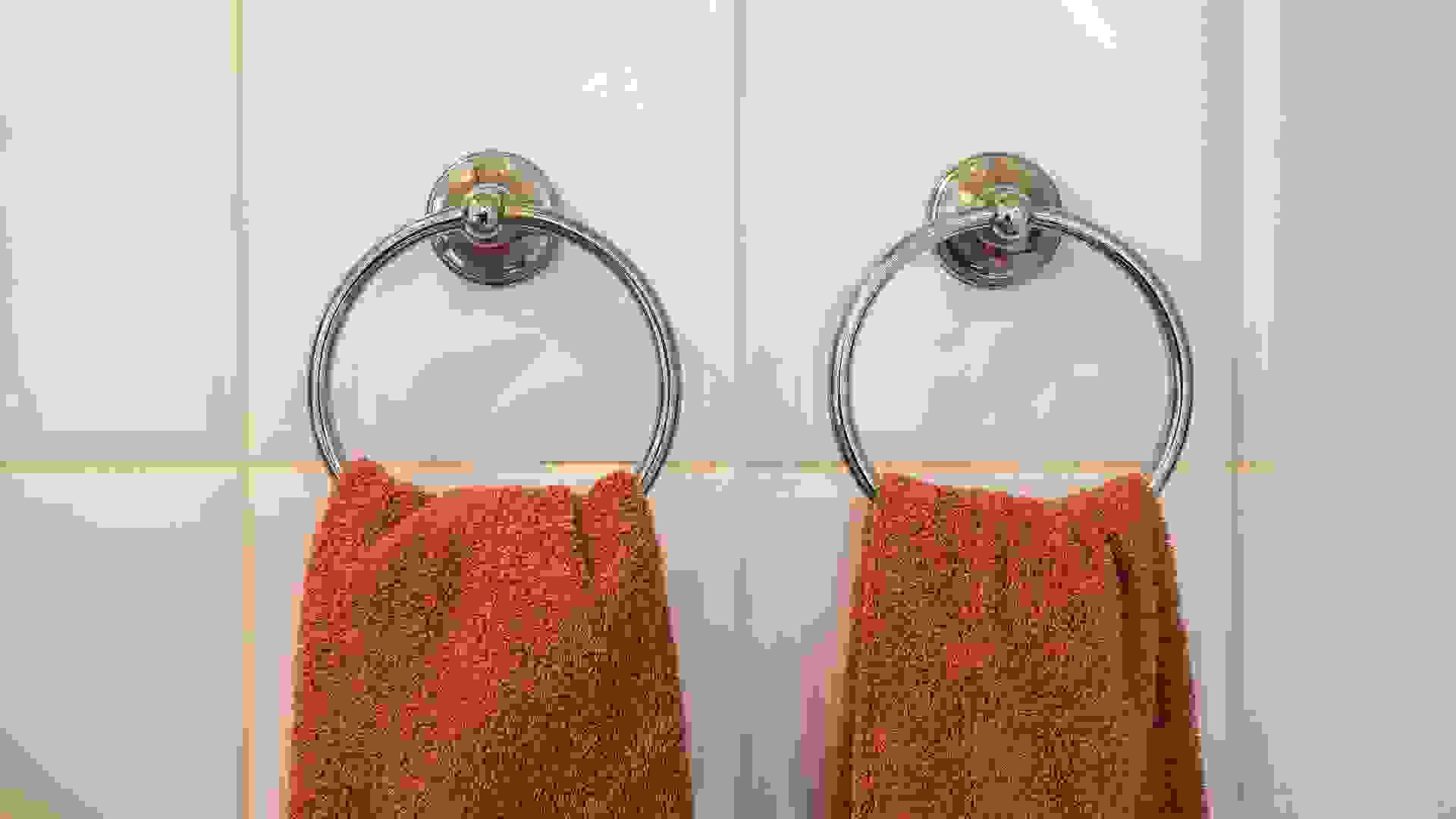 Change Bathroom Hardware
Bathroom makeovers can add value to your home, but they can also cost a small fortune. If you're bored with your bathroom but aren't ready for a major overhaul, swapping out your tired old towel racks and toilet paper holder is one of the easiest and inexpensive upgrades you can make. You can get a set of bathroom hardware to suit your taste at any hardware store without breaking the bank.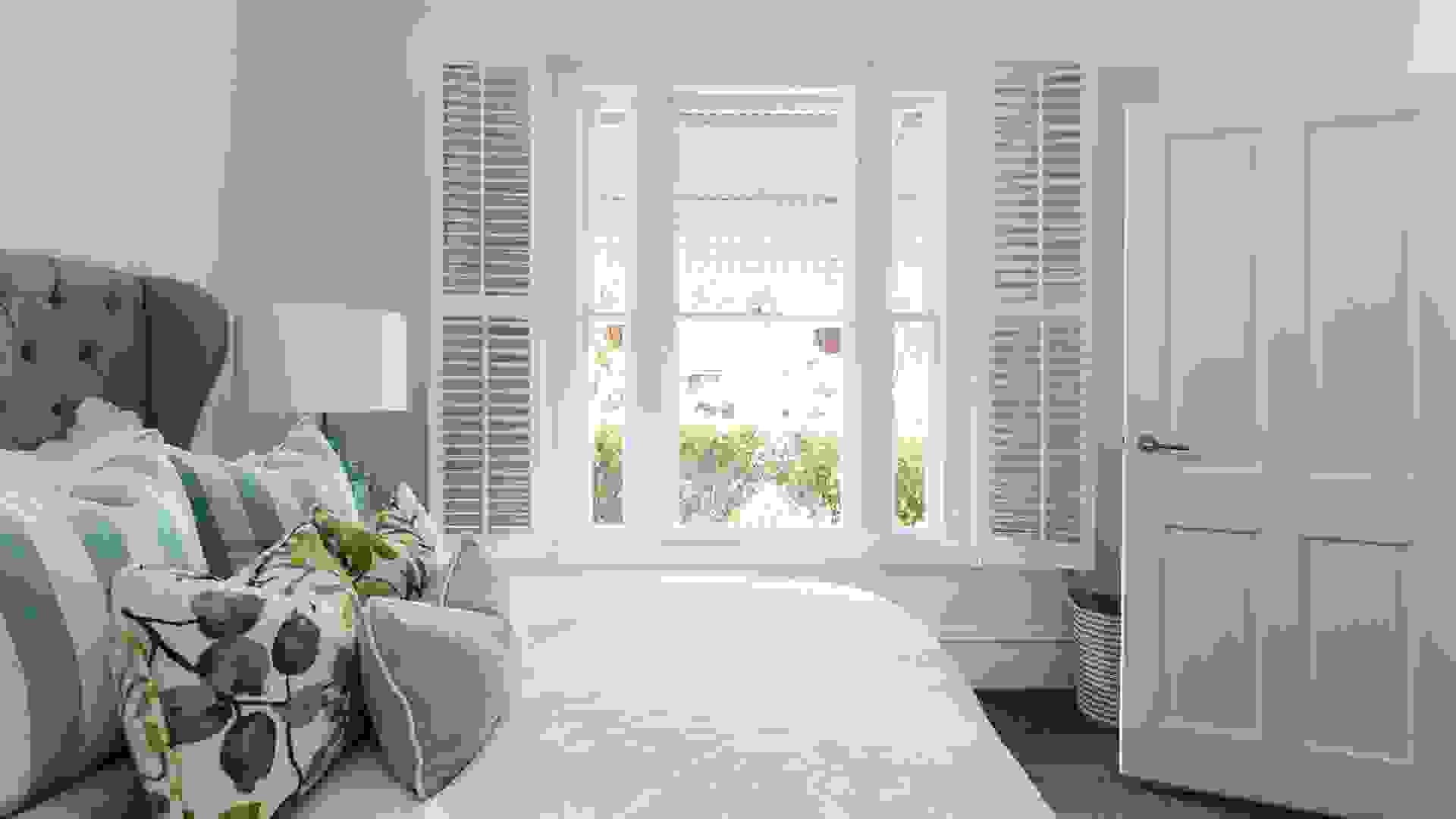 Install Interior Shutters
Interior shutters or plantation shutters are an excellent alternative to blinds or other common window treatments. They shut out light and outside noise to give you the option of quiet privacy. They also, however, make a dramatic design statement — and cleaning them requires nothing more than a wipe with a wet cloth.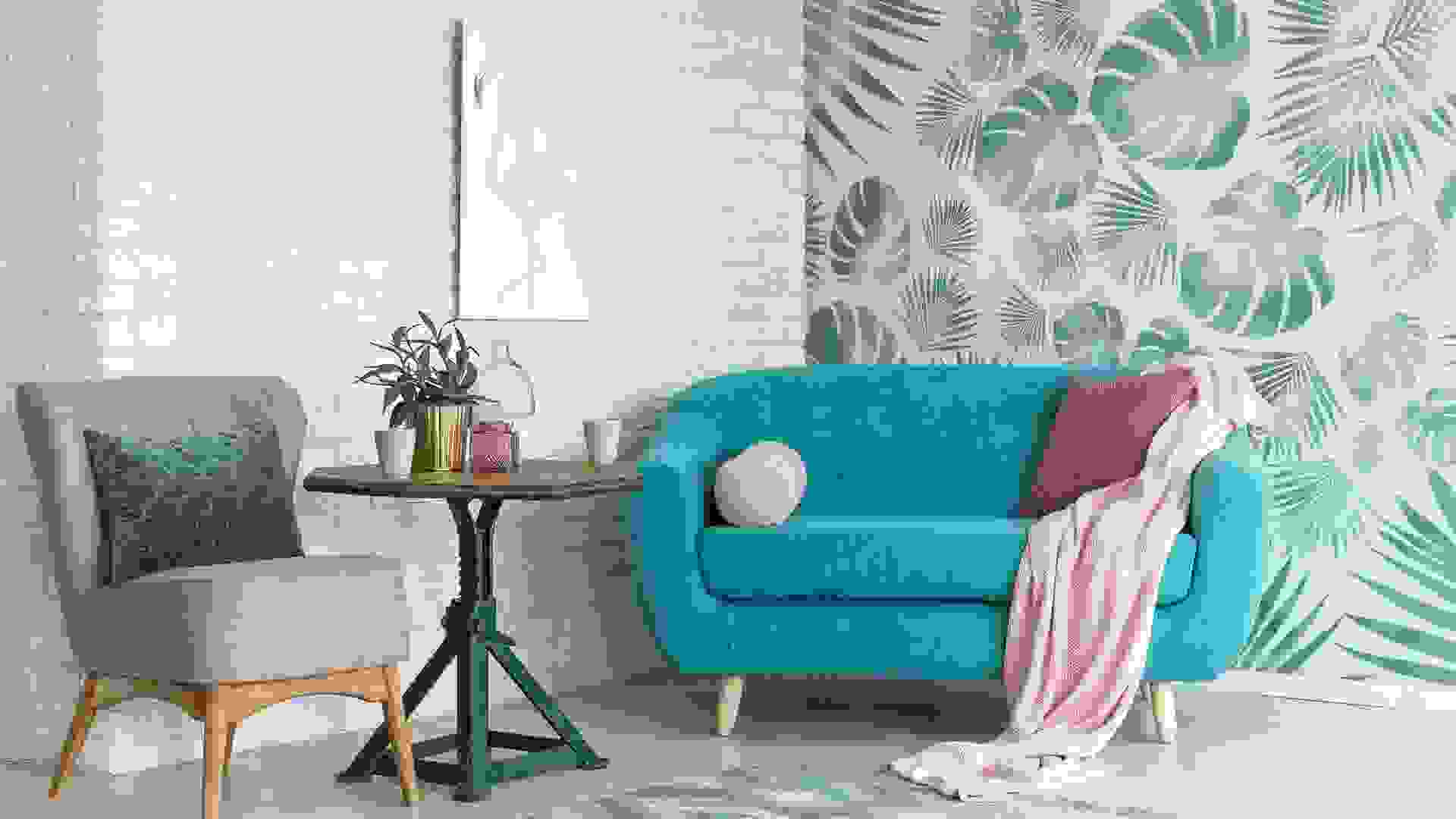 Transform a Room With Wallpaper Murals
The first suggestion on every DIY home makeover list seems to be the painting of a room — and it's a good suggestion to make. Painting is fairly cheap and easy, and can thoroughly transform a room — but it's not the only option. In a single day, you can add much more drama than a coat of paint ever could with a full wall mural decal. There are hundreds of stunning options, from lush rainforests and white-sand beaches to art-deco designs and maps of the world.
Tips & Tricks: 37 Life Hacks That Will Save You Thousands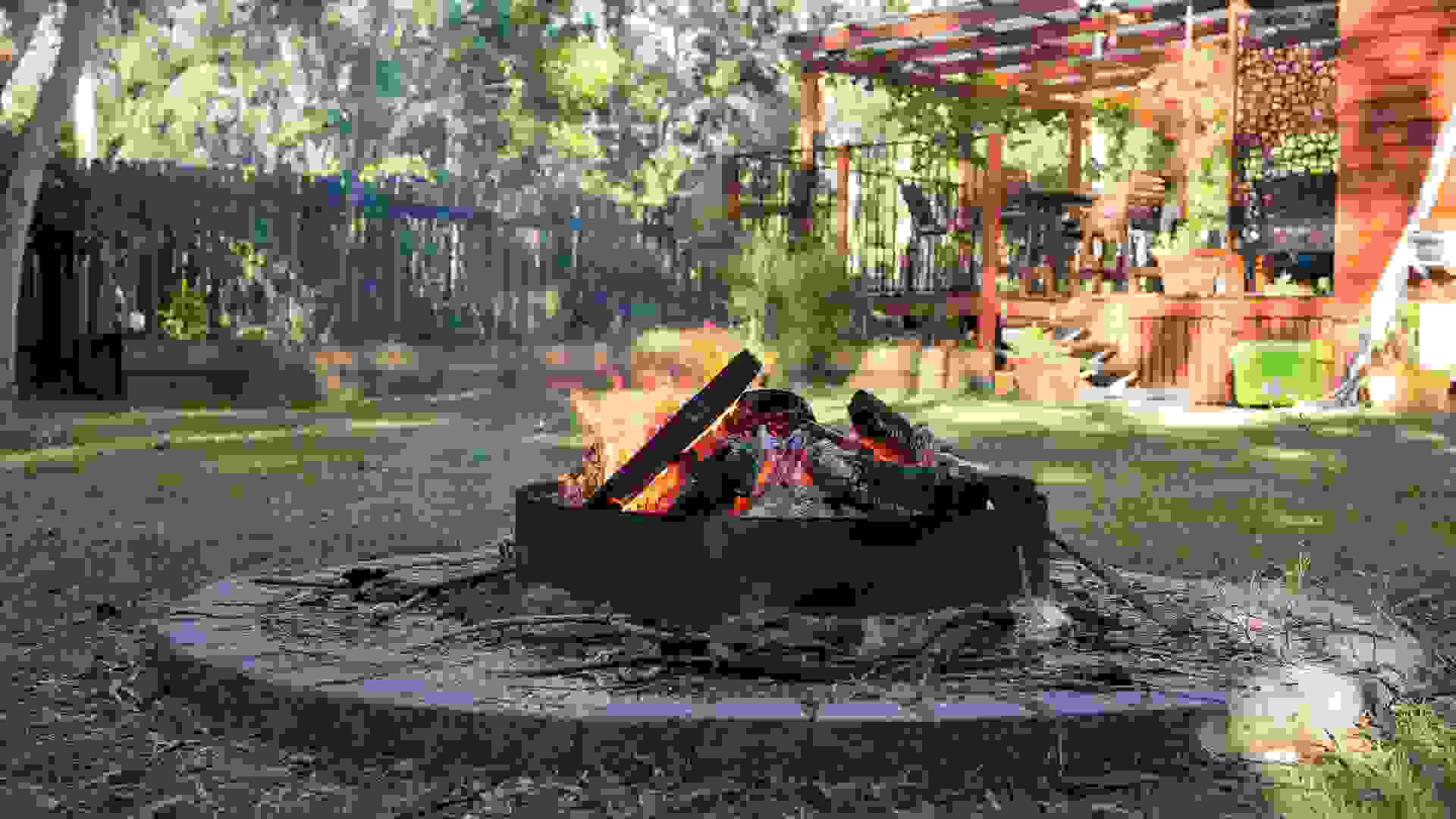 Build a Firepit
Few outdoor features are more coveted in all seasons than a firepit, which sets the mood and provides a rugged ambiance for any gathering. There are lots of variables that go into the cost, including size, building materials and design, but once it's in, it can add value to your home as well as to your backyard parties.
Apply for a Personal Loan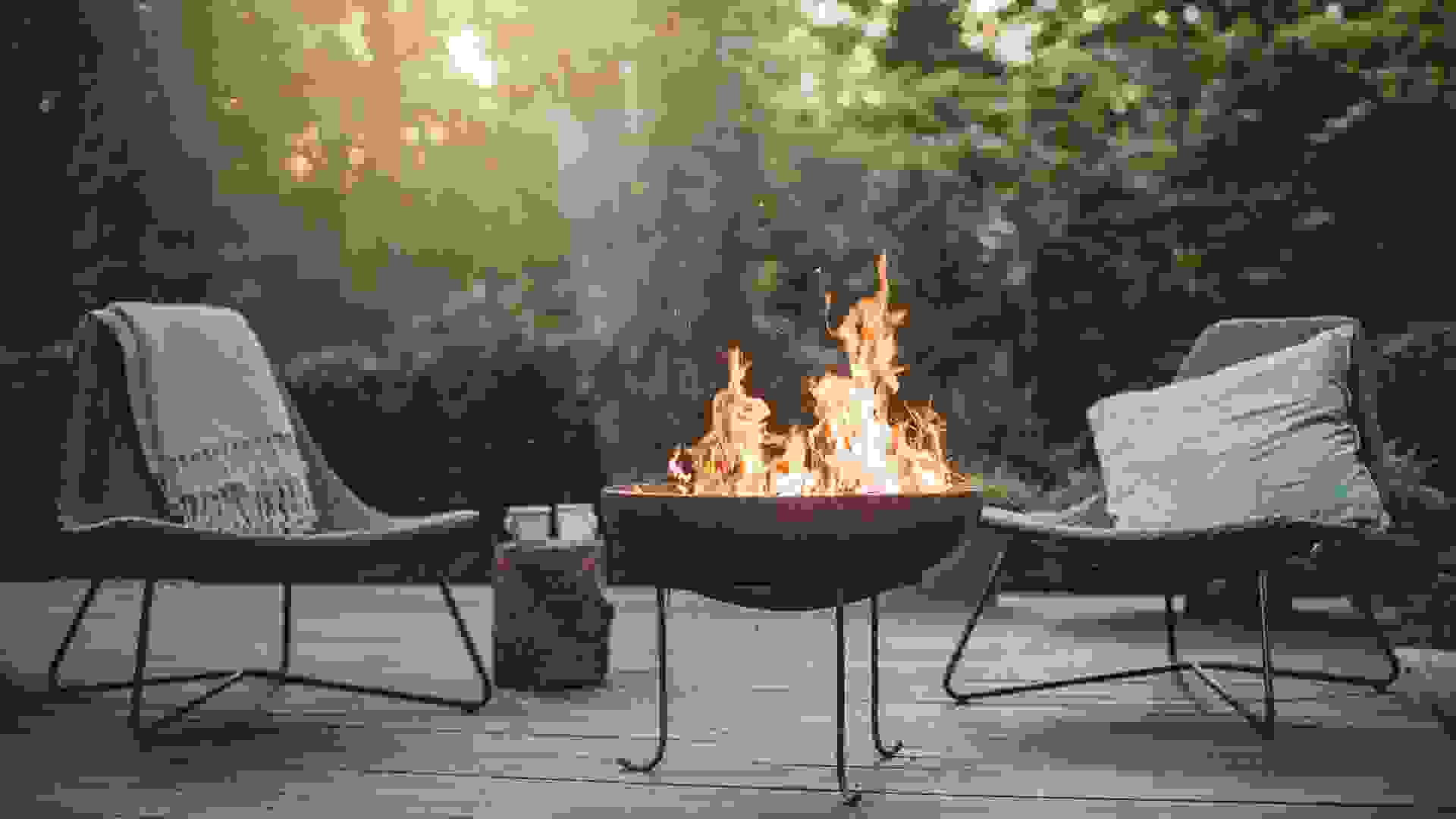 Or Buy an Outdoor Fireplace
If you don't want to install a firepit but still want fire, you can meet in between with a standalone outdoor fireplace. The most well-known brand is Chiminea, and those fireplaces tend to cost a little more. There are other competitors that are often cheaper, and you can find them all at stores like Home Depot.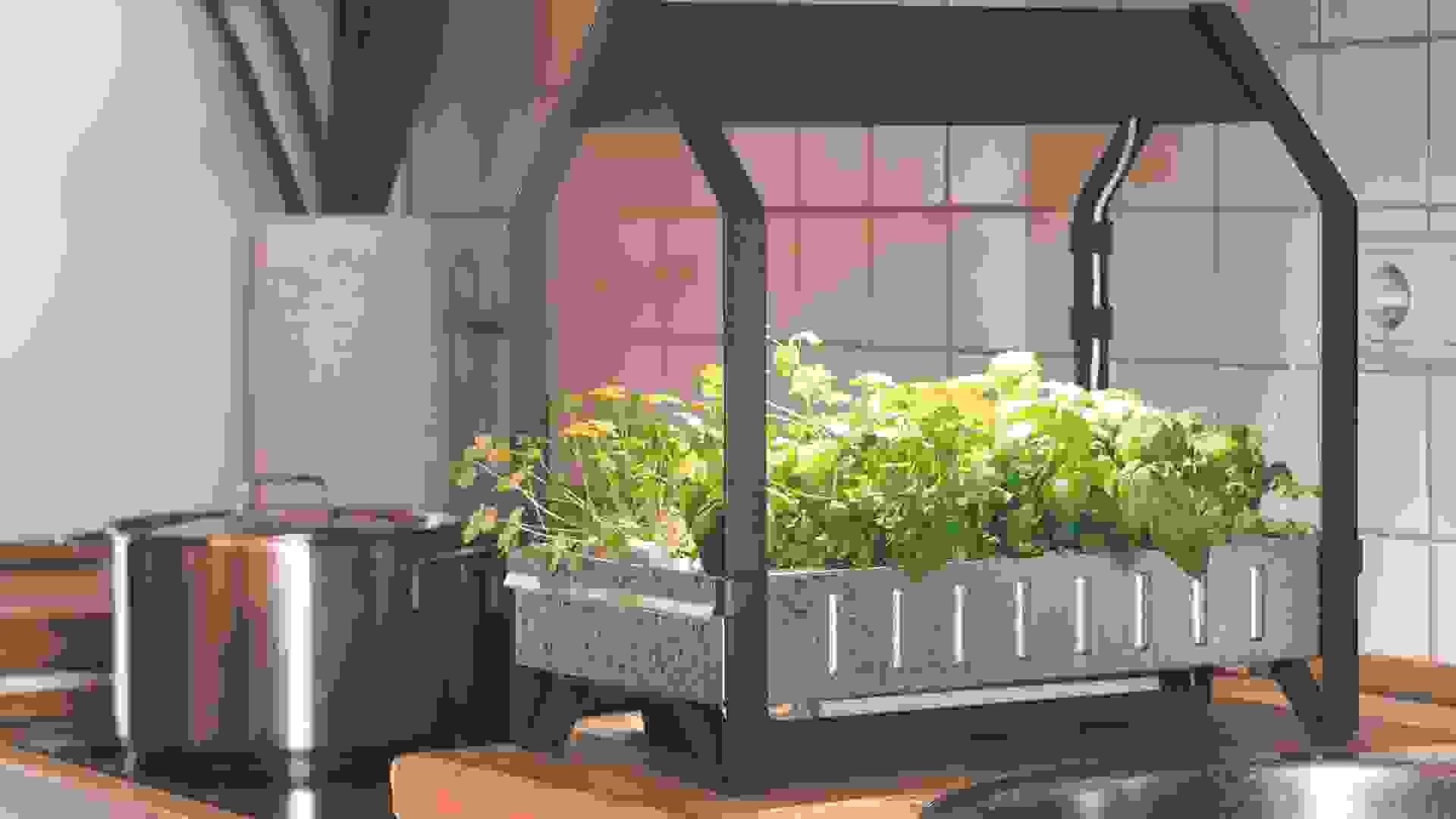 Invest In an Aerogarden
Aerogarden is a brand of amazing indoor growing machines that use water-based hydroponics to achieve amazing results right on your countertop. From flowers and fresh herbs to tomatoes and strawberries, you can grow a serious bounty with almost no effort, much faster and without dirt or the need to water.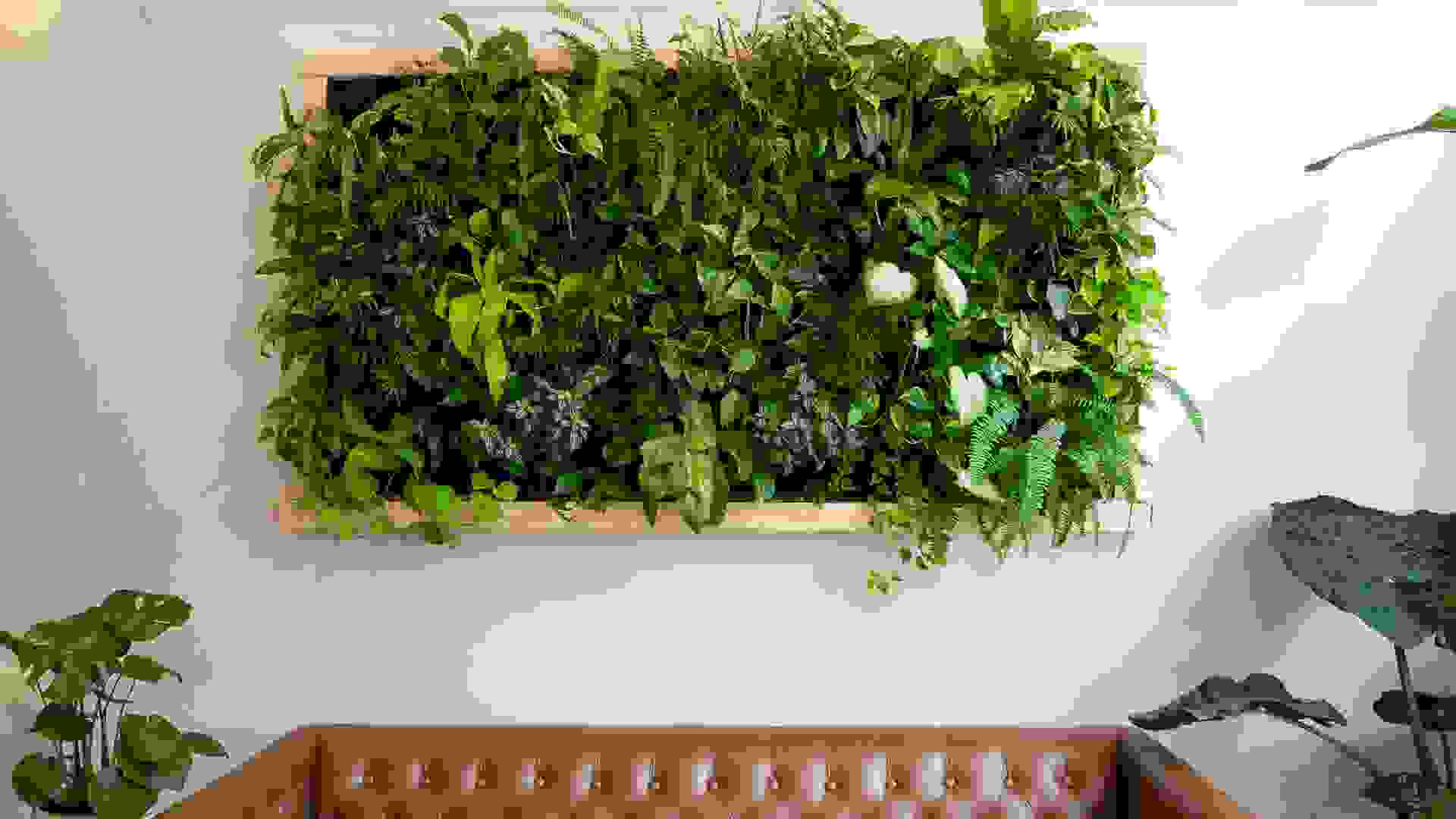 Turn a Wall Into a Garden
If you like the idea of an indoor garden but can't sacrifice the counter space needed to set up an Aerogarden, you can simply hang one on your wall. Amazon sells a variety of high-quality, spill-proof, waterproof, vertical wall garden hangers. All you have to do is hang it, add some potting soil, plant some seeds and wait for your living wall to grow.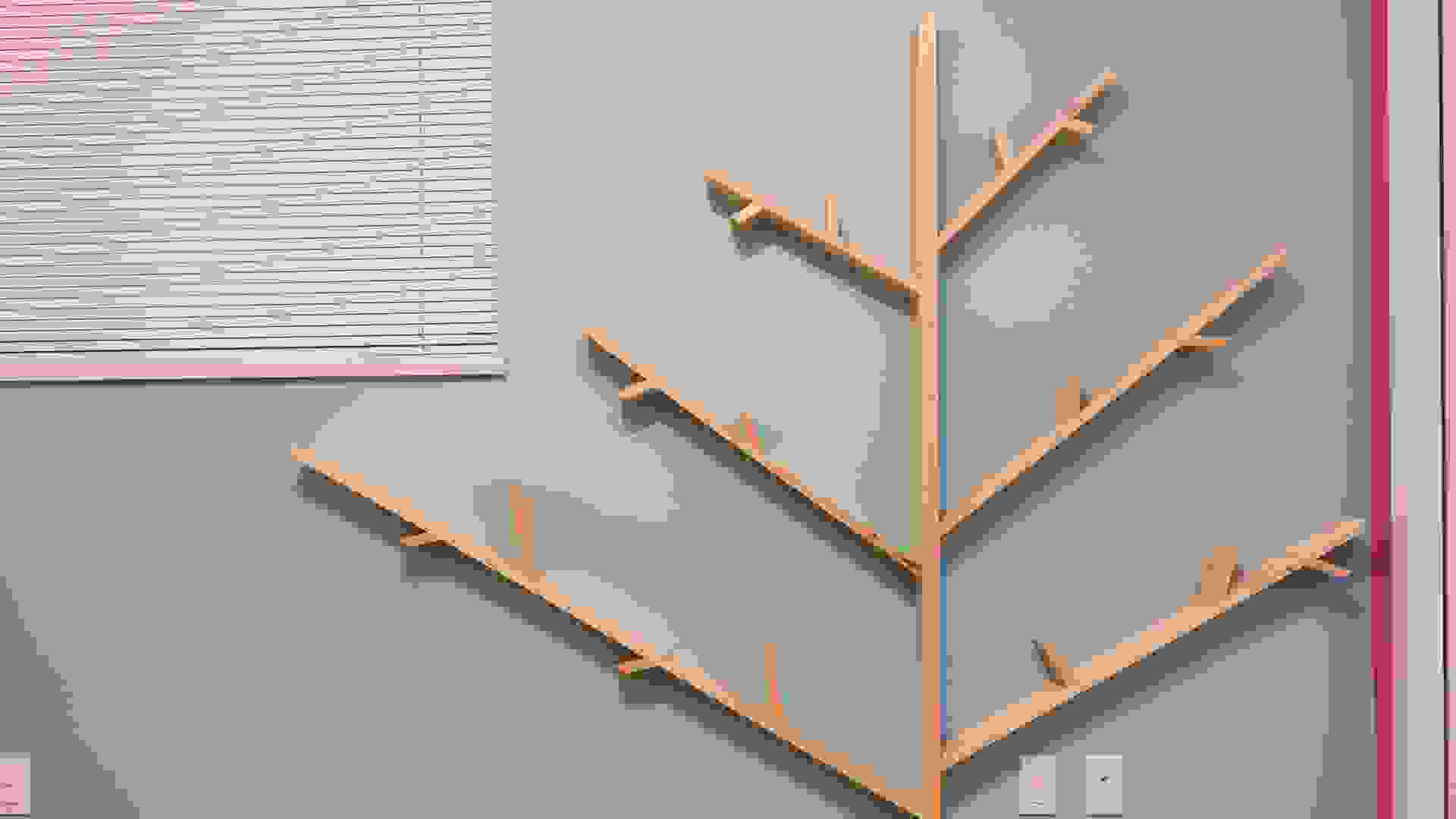 Reimagine Your Bookshelf Situation
If you keep your books in a bookshelf that consists of a series of linear right angles, you might want to add some pizzazz with a functional but stunning conversation piece. Imaginative and interesting bookshelves are yours if you're willing to spend about $75 — but if you can go even higher, consider that sellers like KidosShop offer a cool elm tree bookshelf where the books go on the limbs for about $217.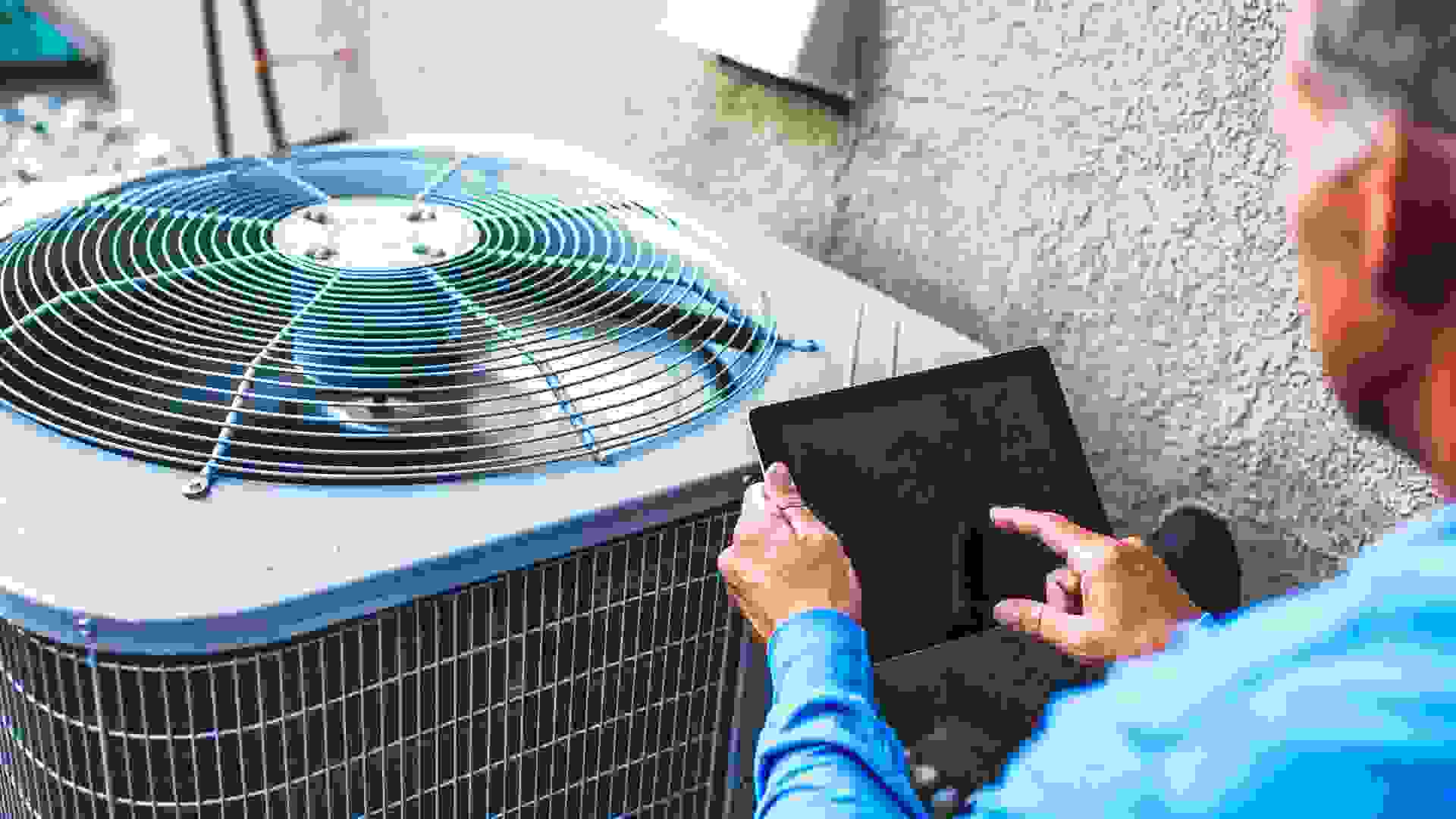 Upgrade Your HVAC
Upgrading to central heat and air is like going solar in that it will pay dividends in the long run in terms of lower energy bills — it will also make you much more comfortable in the coldest and hottest months.
Also like going solar, it isn't cheap. If you have to install ductwork and a gas furnace, the project can quickly run into the five figures. To take on this task, you might consider a low-interest personal loan or, if you're looking to take on this pricier upgrade and maybe some others on this list, you do have the option of a home equity line of credit, like the kind offered by PenFed. While personal loans from this credit union go as high as $25,000, a HELOC can go up to $500,000 and can come with a fixed APR as low as 3.49%². By going this route, you won't have to put off any big projects because you can't afford them right away.
Apply for a Personal Loan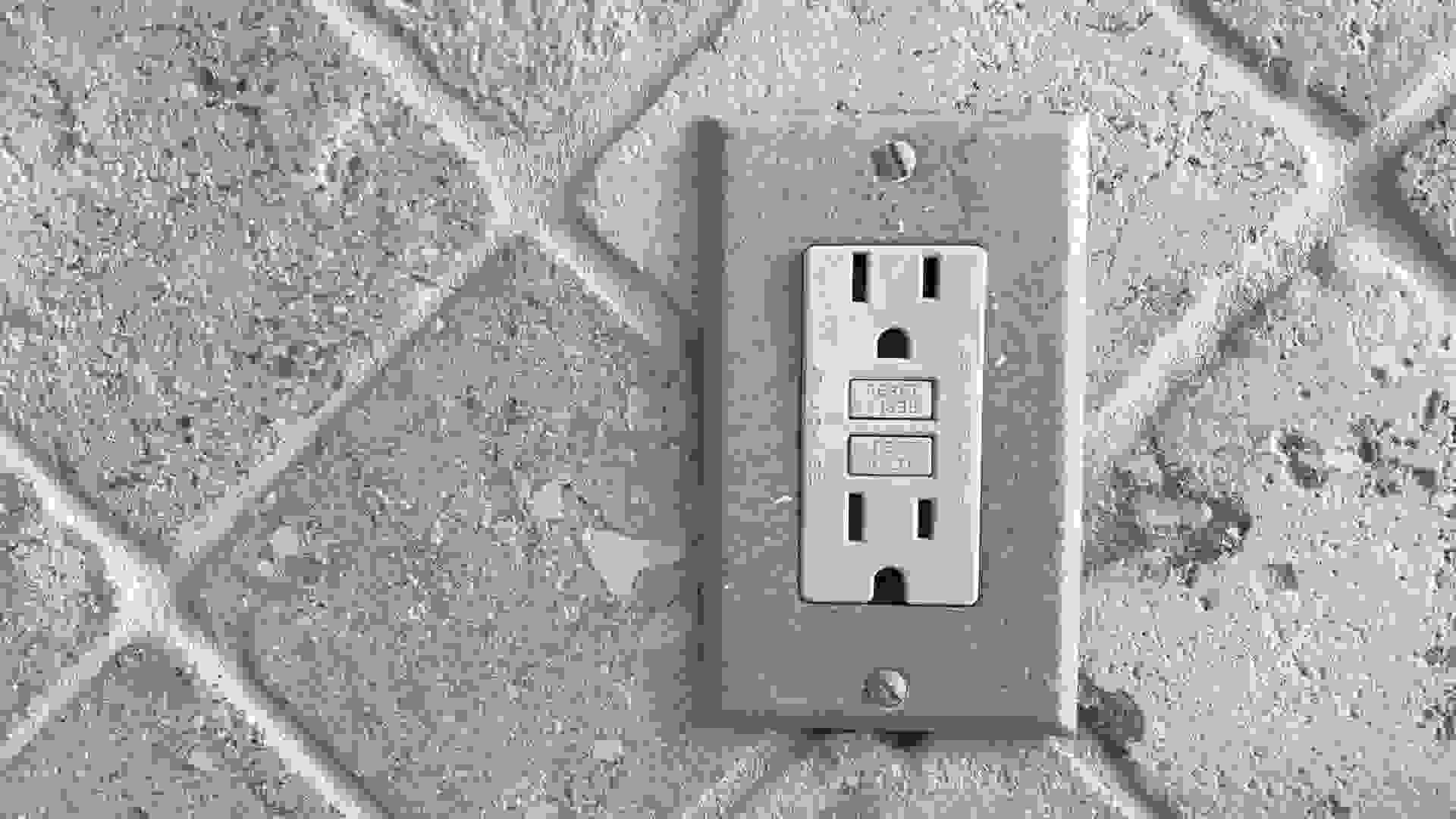 Treat Switch Plates and Outlet Covers as Accessories
The plates and covers that surround your electrical outlets and light switches are probably boring — most are, but not all. Sites like Wallplate Warehouse offer stunning, bright and beautiful covers that can serve as artistically designed accent pieces. Swapping out old for new requires only a screwdriver and no electrical skill.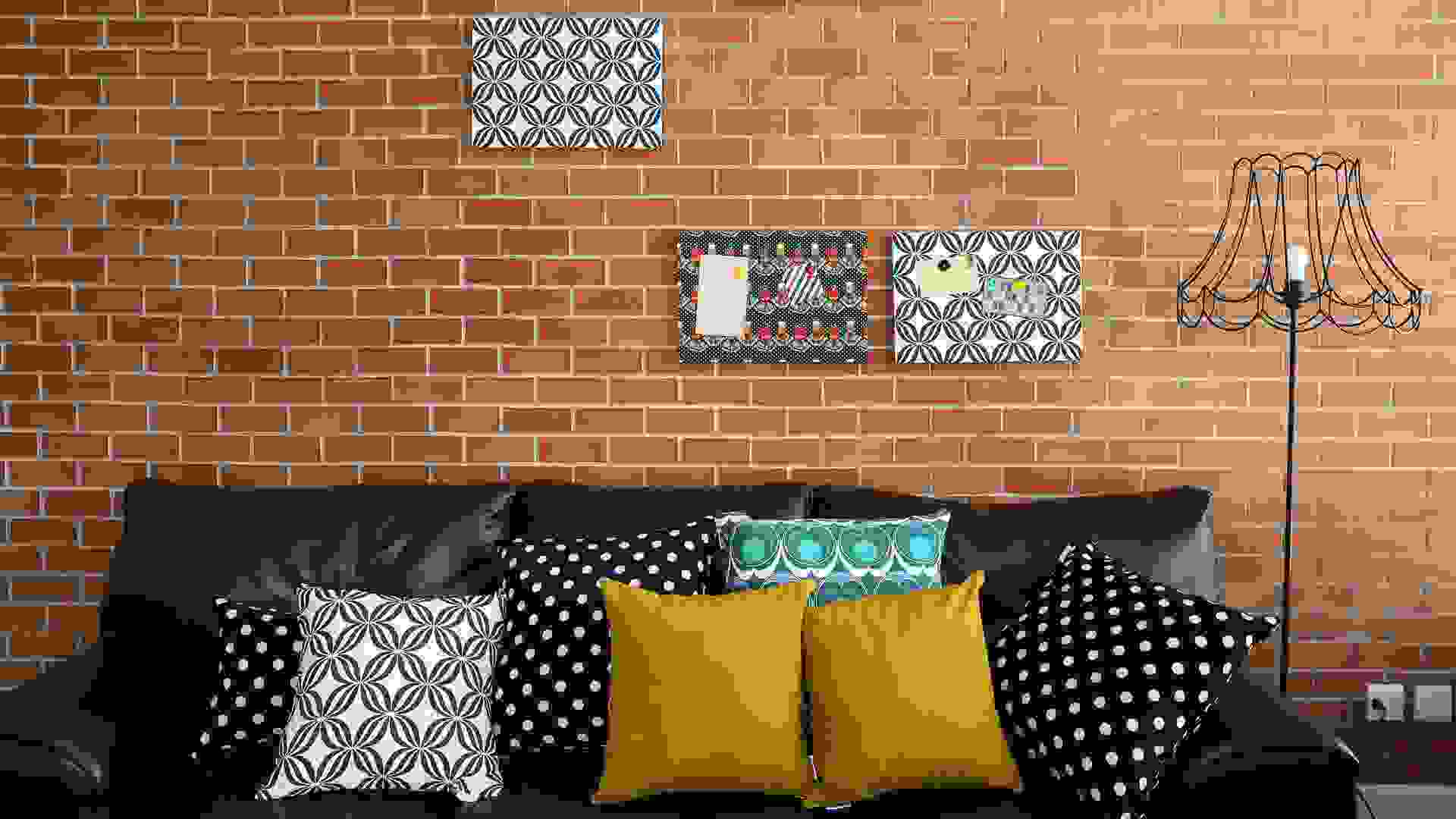 Add Faux Bricks for Contrast and Texture
Faux bricks can add a rugged feel to a garage, gym, game room or any room where you're willing to break the mold and think outside the box. They add color, texture and depth to an otherwise boring wall, and you can get them on sites like Wayfair in a huge variety of colors and styles.
Don't Overpay: How To Save Money When Filing Taxes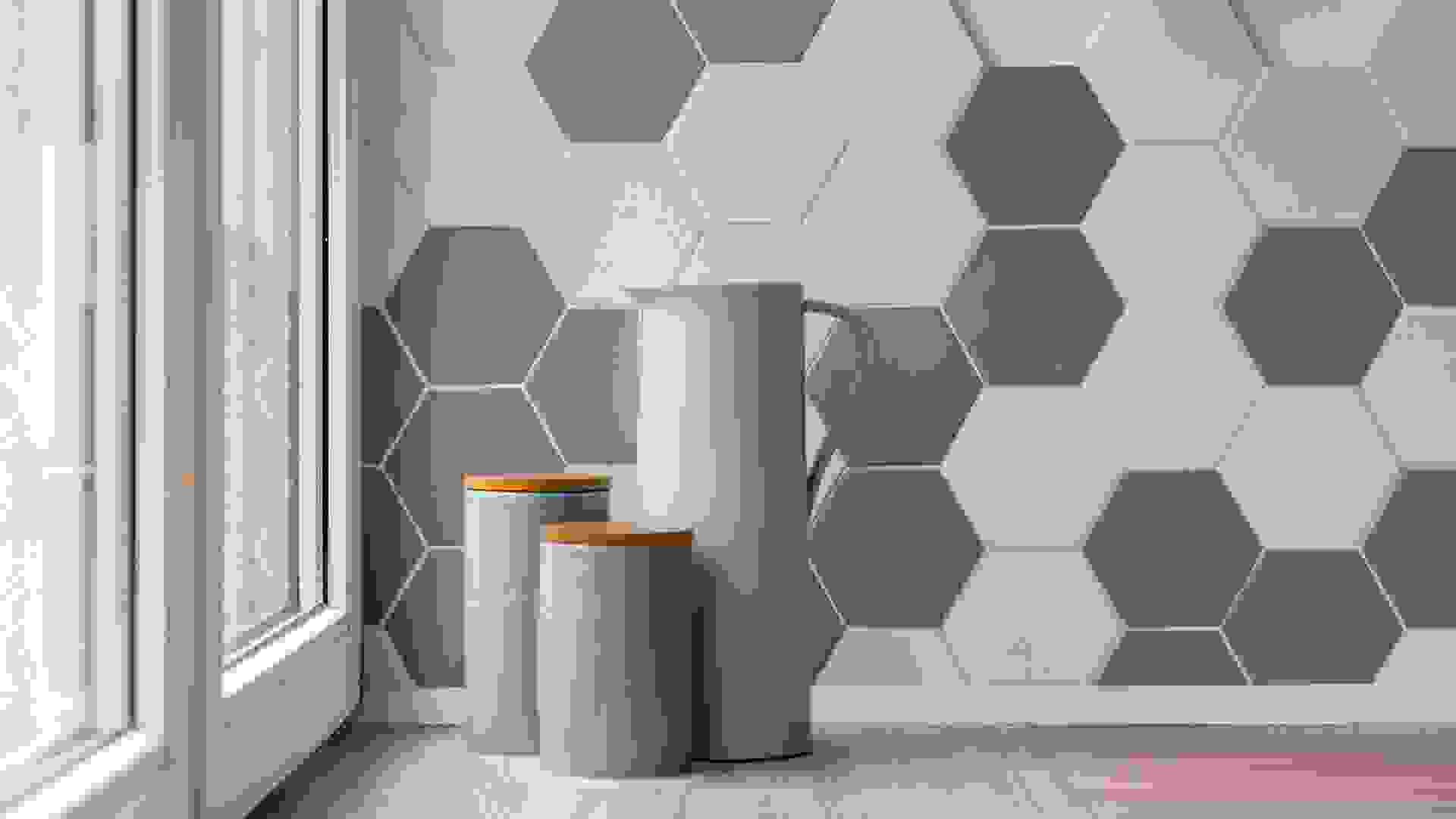 Install a Backsplash
Like painted cabinets, a new backsplash can send a burst of color and beauty into an otherwise dreary kitchen, but backsplash is also functional in that it's easy to clean. Depending on the size of the space and type of materials, the cost of installation can vary significantly, but HomeAdvisor says to expect to spend about $1,000.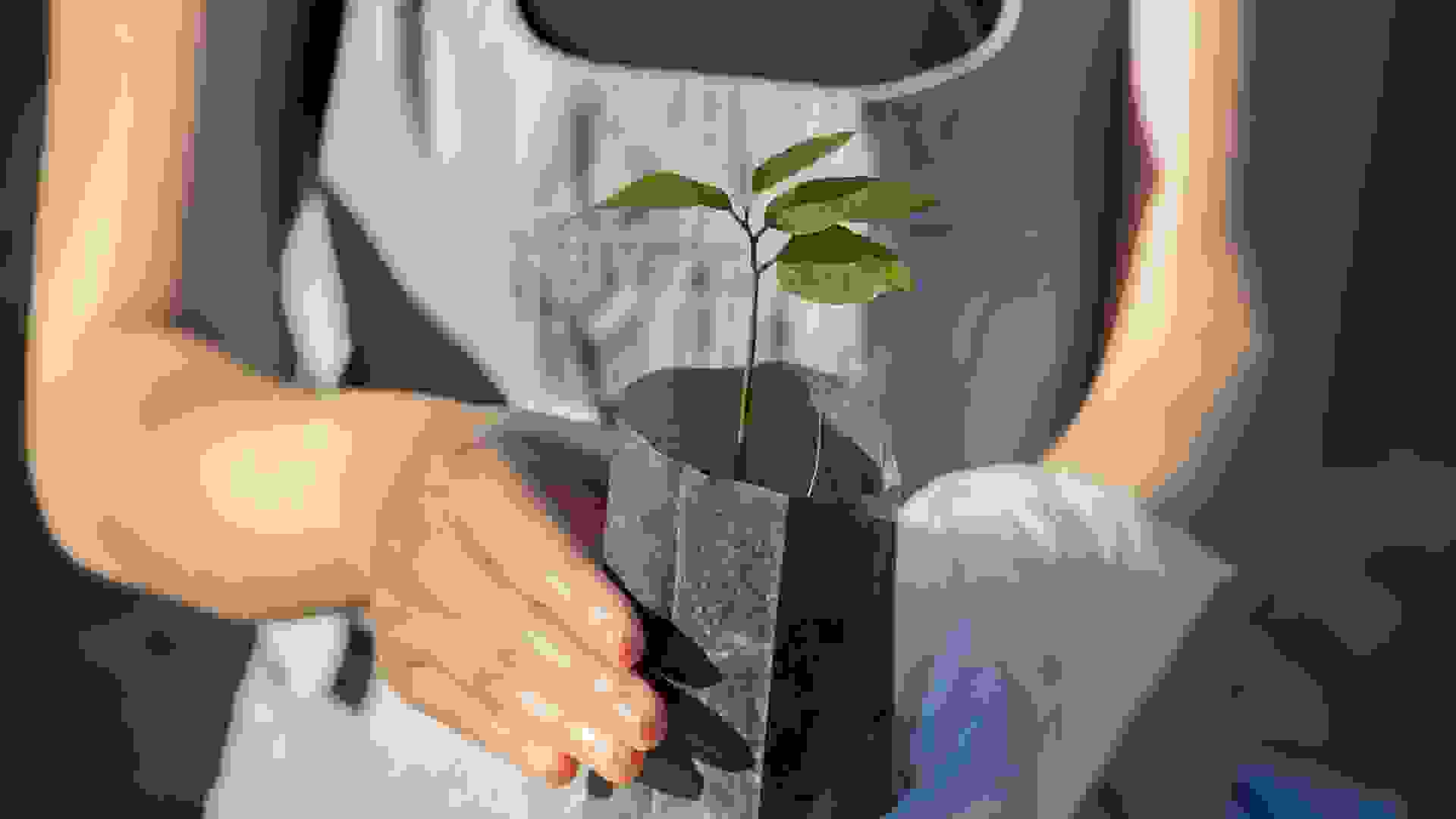 Grow Plants in Bags
For the spring, summer and fall, grow bags are an easy, convenient and functional way to grow plants, vegetables, flowers or anything else. Made from heavy woven material, they're strong and durable, but light enough to let water drain and to allow air to pass through. They're much lighter and easier to move and maneuver than pots, they can be used over and over again, and they're cheap.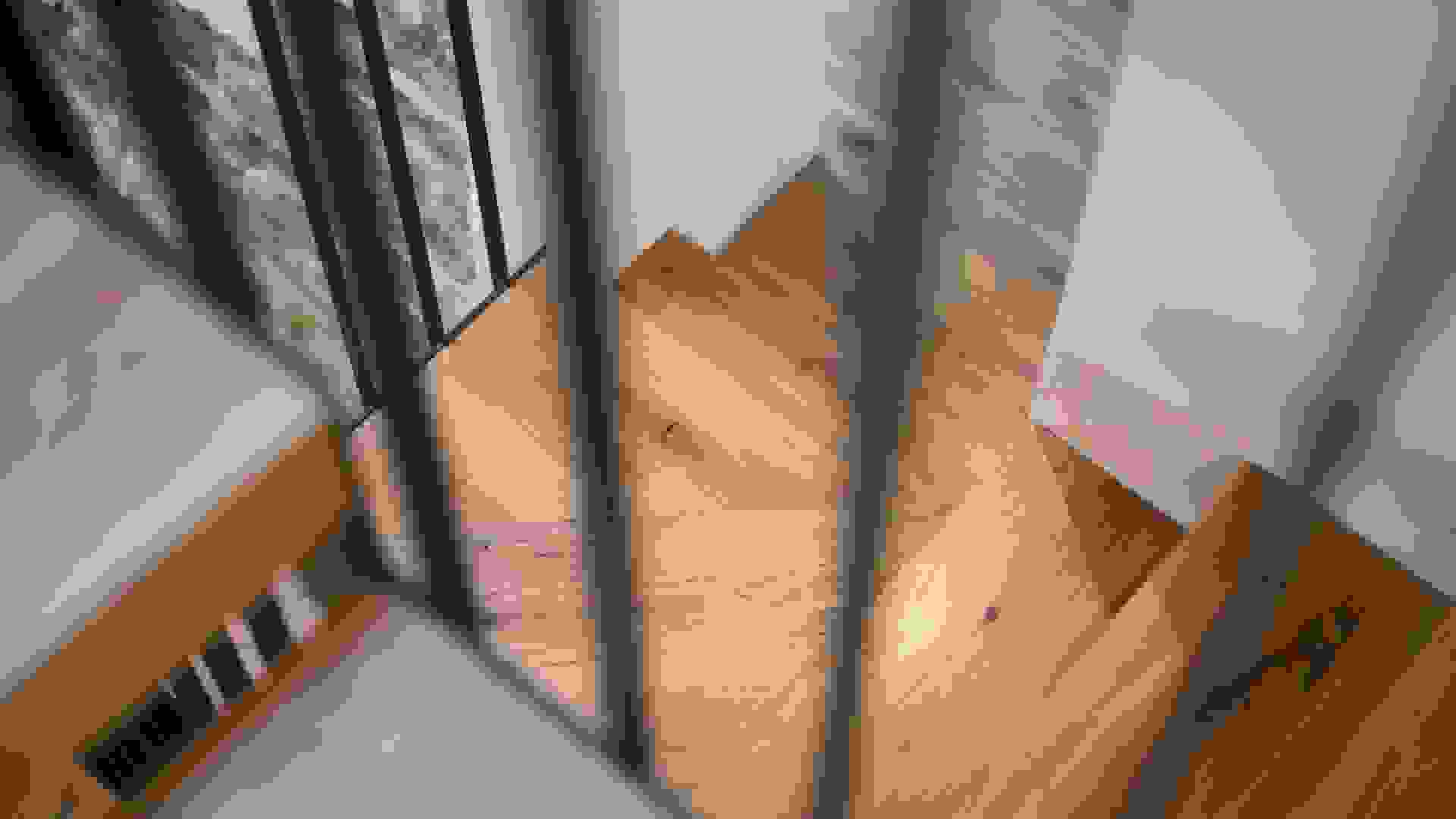 Turn Your Stairs Into a Bookcase
Painting stairs has long been a relatively easy way to add some drama to an often-neglected feature of houses everywhere. Decals, however, are even easier and, if done right, much more compelling. There are a seemingly infinite number of choices for every taste and style. Among the coolest are ones from VIPdecals on Etsy, which turn each step rise into the spine of your favorite book. Just send along your dimensions and custom book list and they'll send your decals along for self-installation.
Apply for a Personal Loan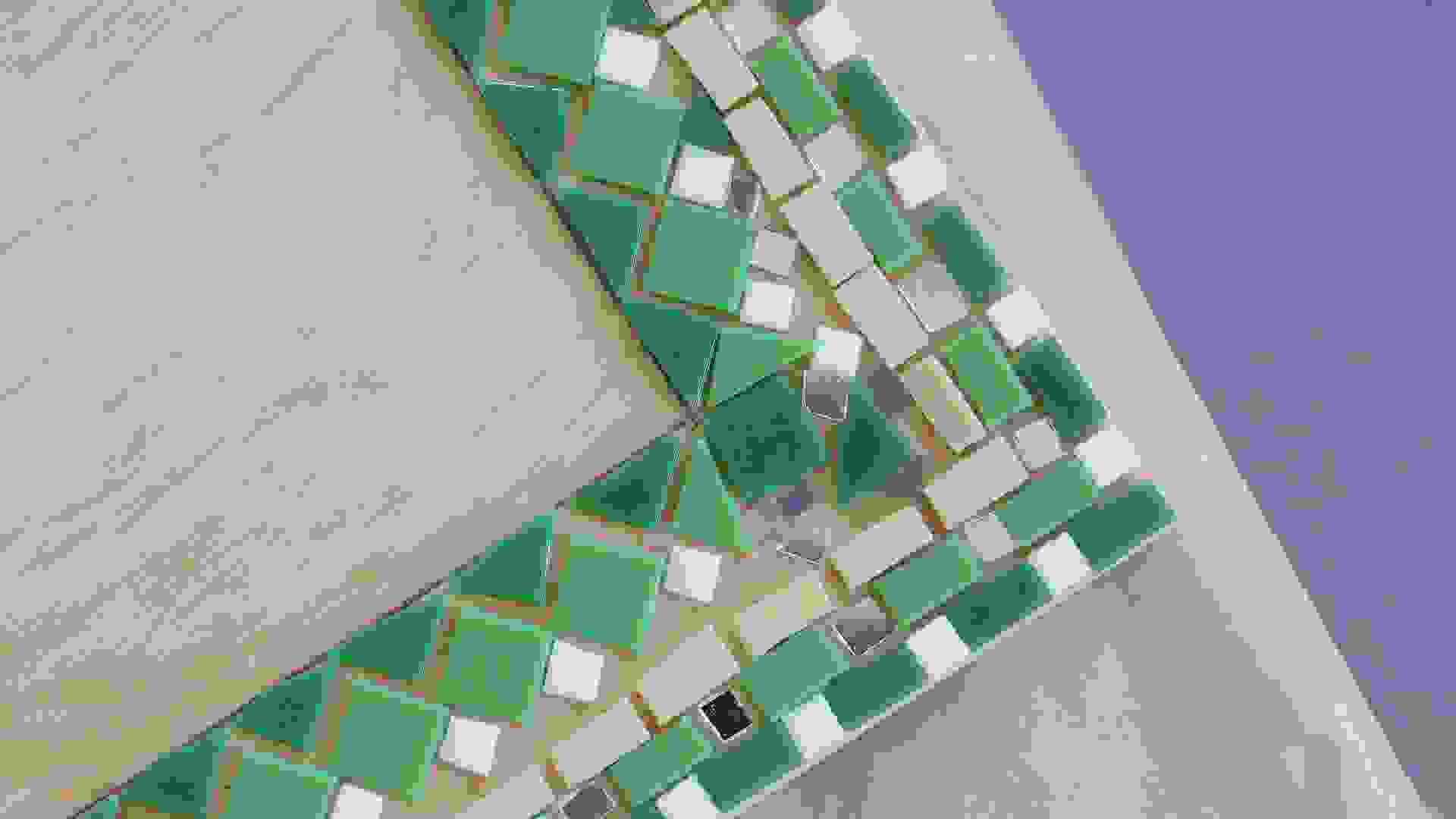 Mosaic a Surface
Whether it's a dresser or an end table, a standalone table or a storage box, you can beautify it with a mosaic top surface. All you need are tiles, adhesive, tile grout and sealant, which you can pick up online or at any craft store. Take the time to lay your pattern out in a dry run before you glue the tiles to the surface and fill in the spaces with grout. Afterward, apply the sealant and you'll have a flat, sturdy, waterproof and beautiful mosaic surface.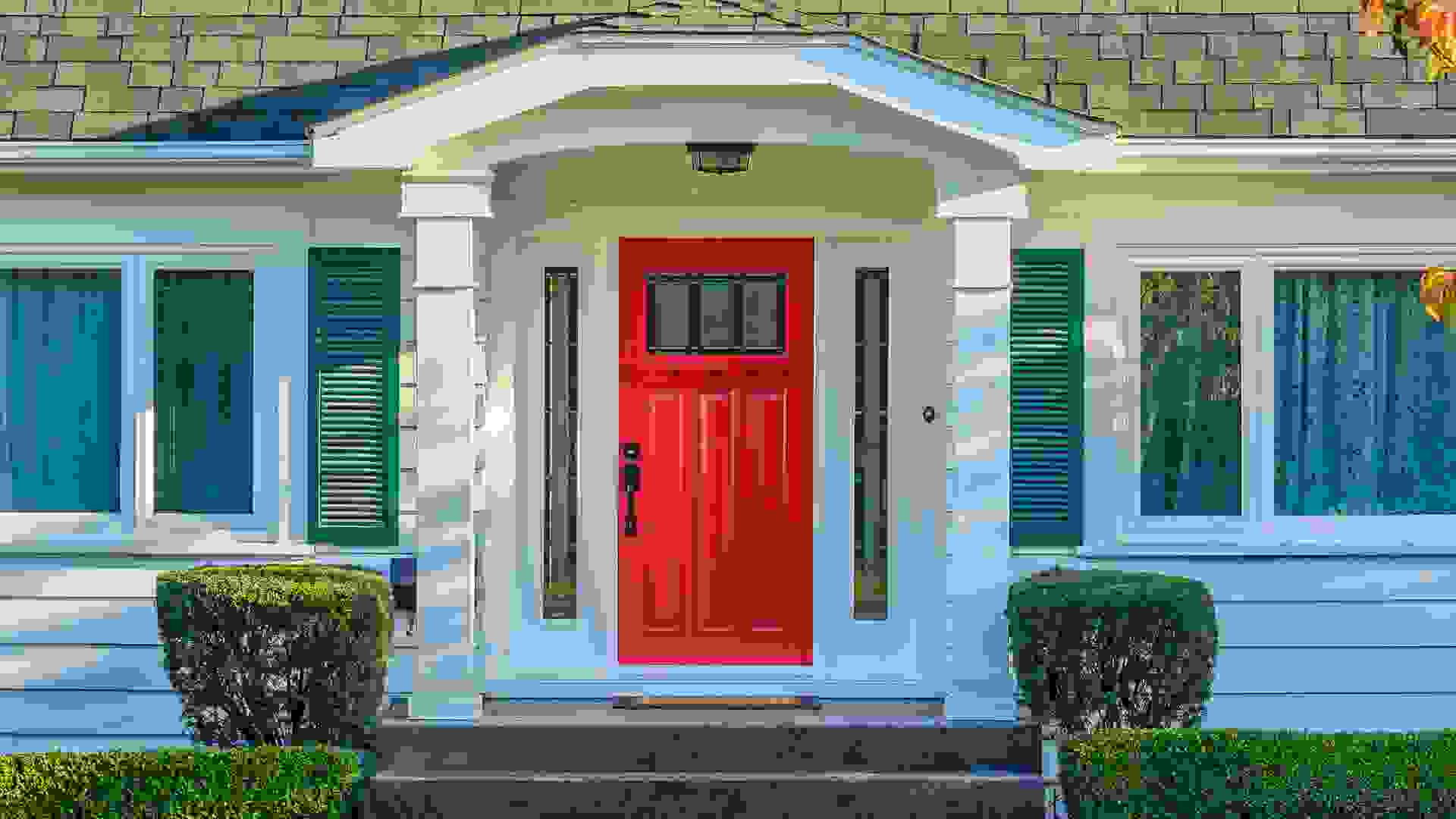 Paint Your Front Door
Painting the outside of a house is a big, expensive project that's out of the DIY realm for most. Painting a front door, however, is not, but it can do wonders for curb appeal. Make it pop with a loud color or go with something more refined or subdued. Either way, a can of front door-specific paint won't run you more than $25, presuming you already have brushes and painter's tape.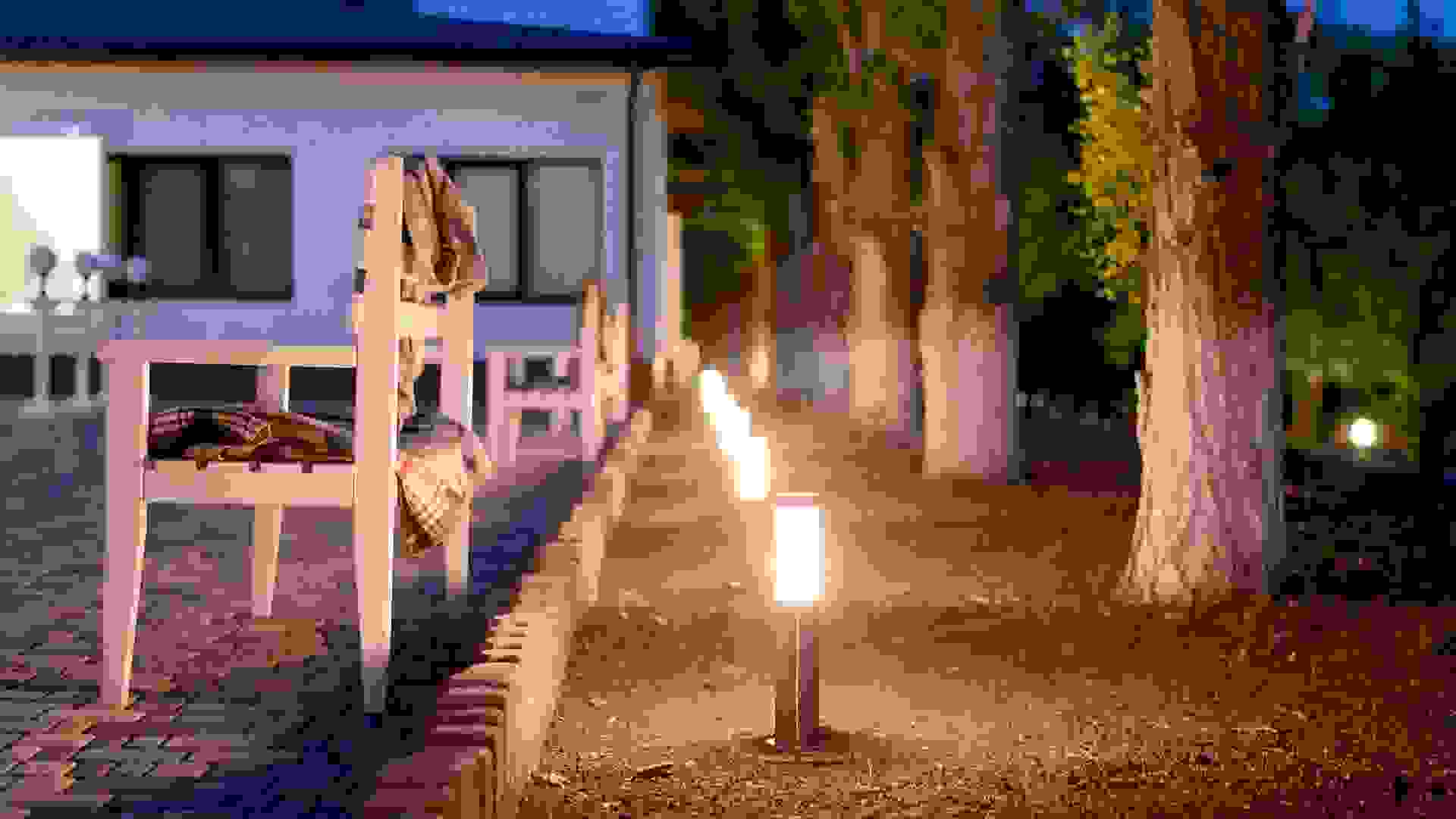 Add Solar Path Lighting
A lit pathway from a front porch to a sidewalk, from a firepit to a deck or from any point A to any point B, can add function and flare at the same time. These pathway lights come with mini solar panels embedded in the top so they charge by day and shine by night. They come in a huge variety of options, shapes, sizes, colors and themes, and in terms of installation, little more than staking them into the ground is all that's required.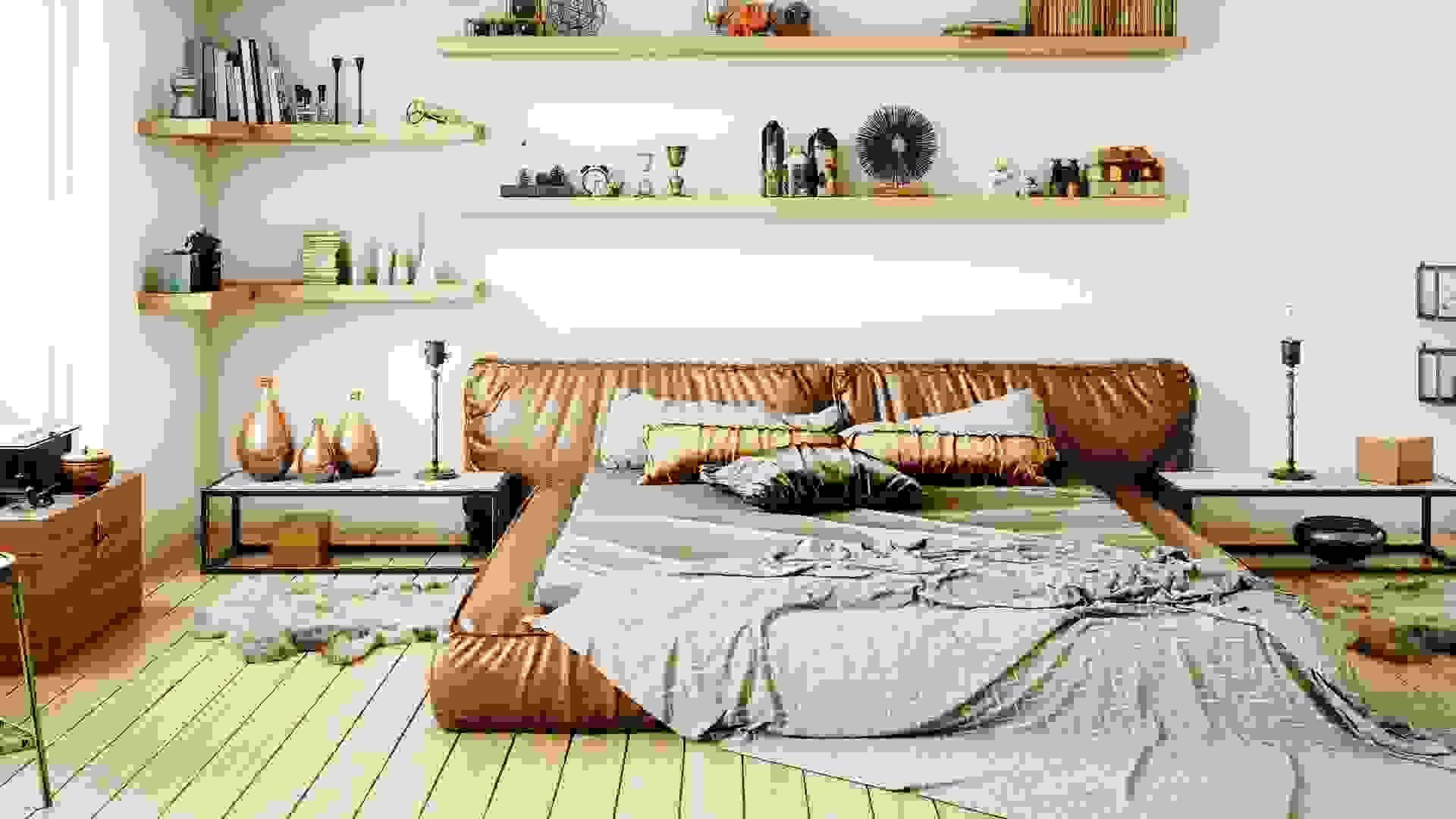 Add Floating Shelves
No matter the season, you can put vertical wall space to good use while giving your room a modern feel with a few floating shelves. Whether you go with something sleek and modern, rustic or a different look altogether, they take up very little space and offer a minimalist, uncluttered look. Once they're installed, you can make them the new home for your books, framed pictures, tchotchkes or anything else.
Apply for a Personal Loan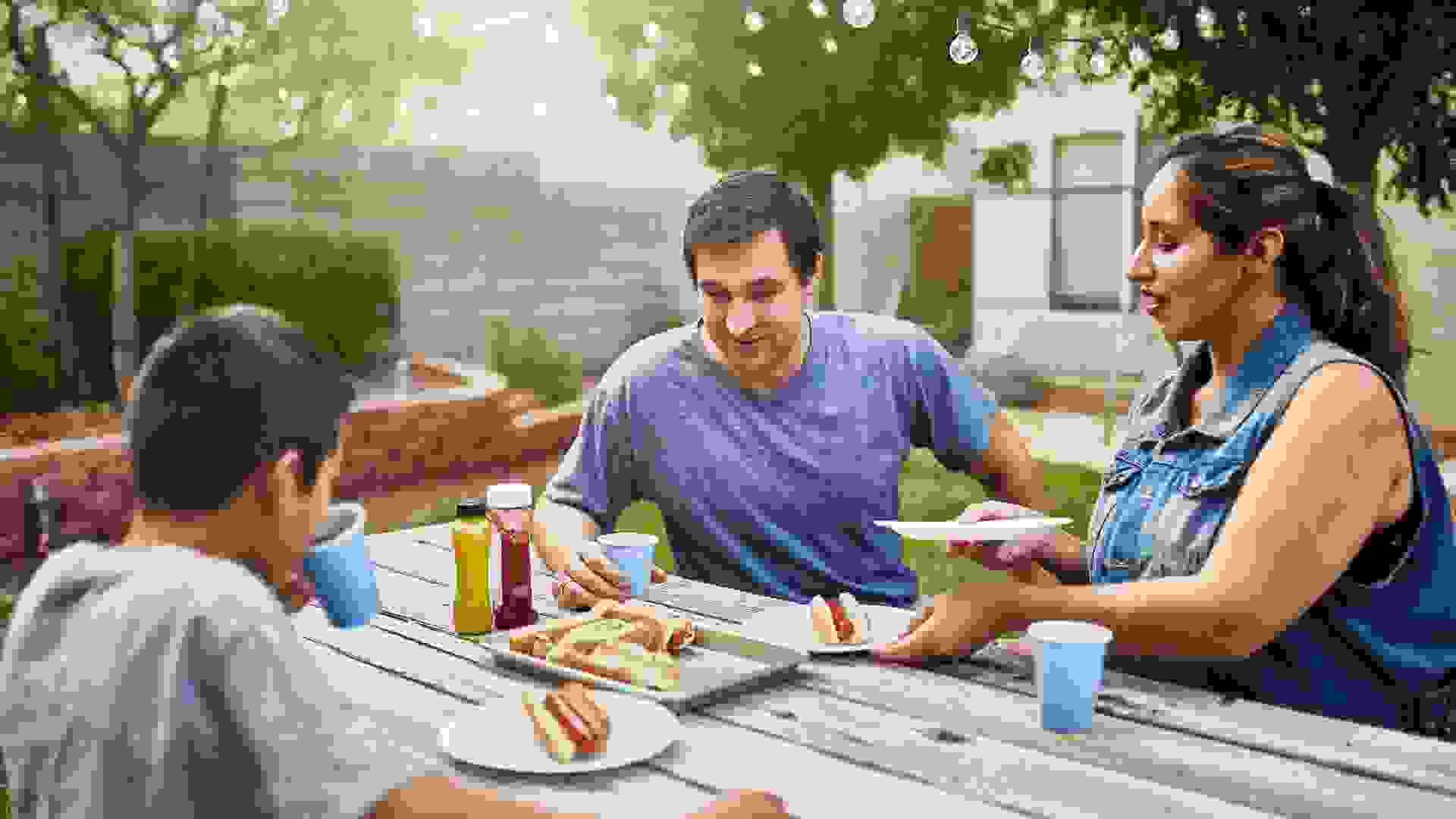 Buy a Convertible Picnic Table
You can put together a convertible picnic table in a few hours after stores like Target deliver one right to your house. Whether it's on an outside deck, patio or porch, it spends most of its time as an adorable and functional wood bench. With a tug and a lift, however, it transforms into a full picnic table.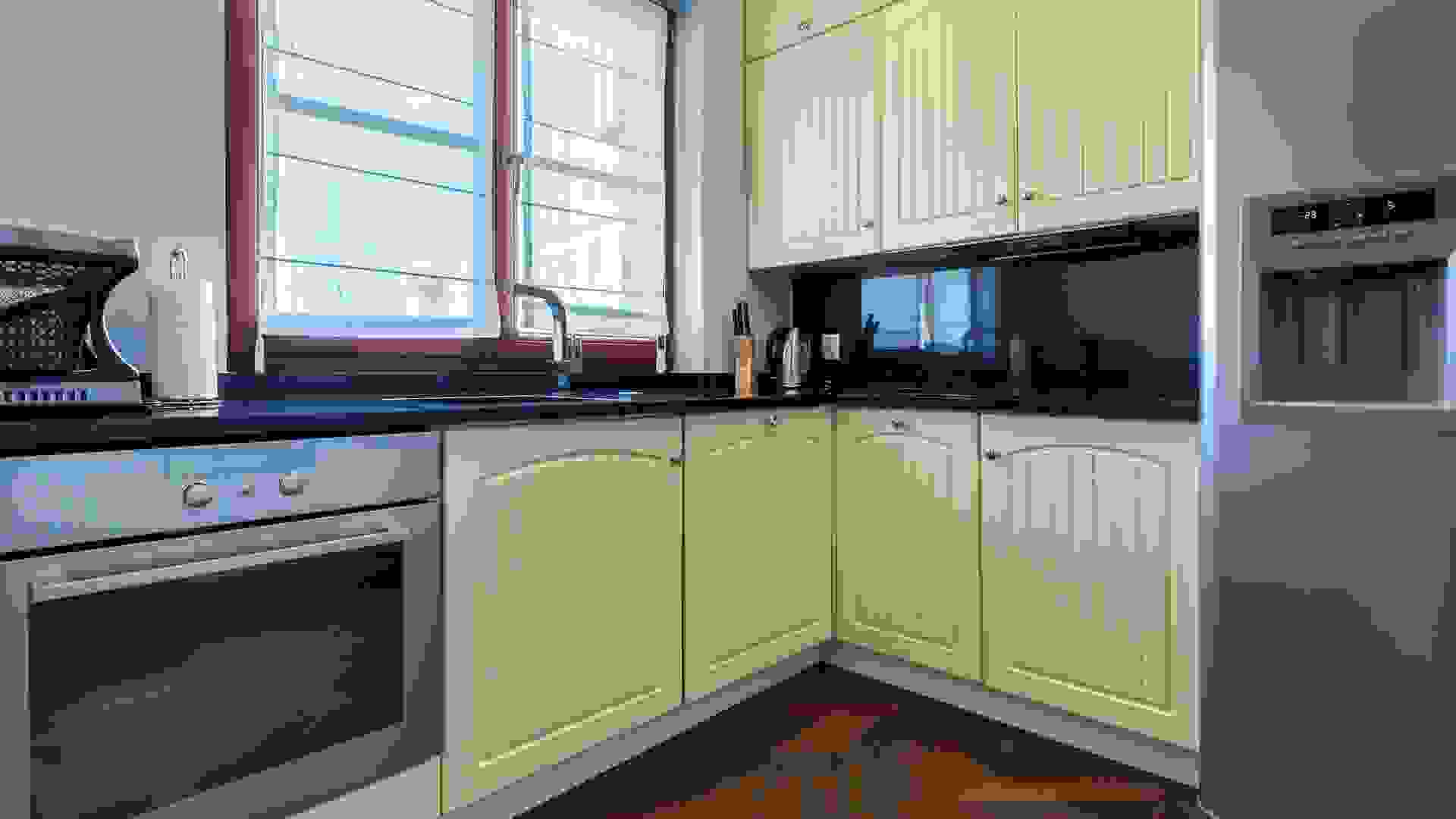 Paint Your Cabinets
Your kitchen cabinets can be drab, dull, light-sucking rectangles for storing stuff, or they can be stunning accent pieces that make an old kitchen burst with new life. You can paint them in a weekend, and stores like Home Depot sell kits that make it easy with no stripping, sanding or priming required.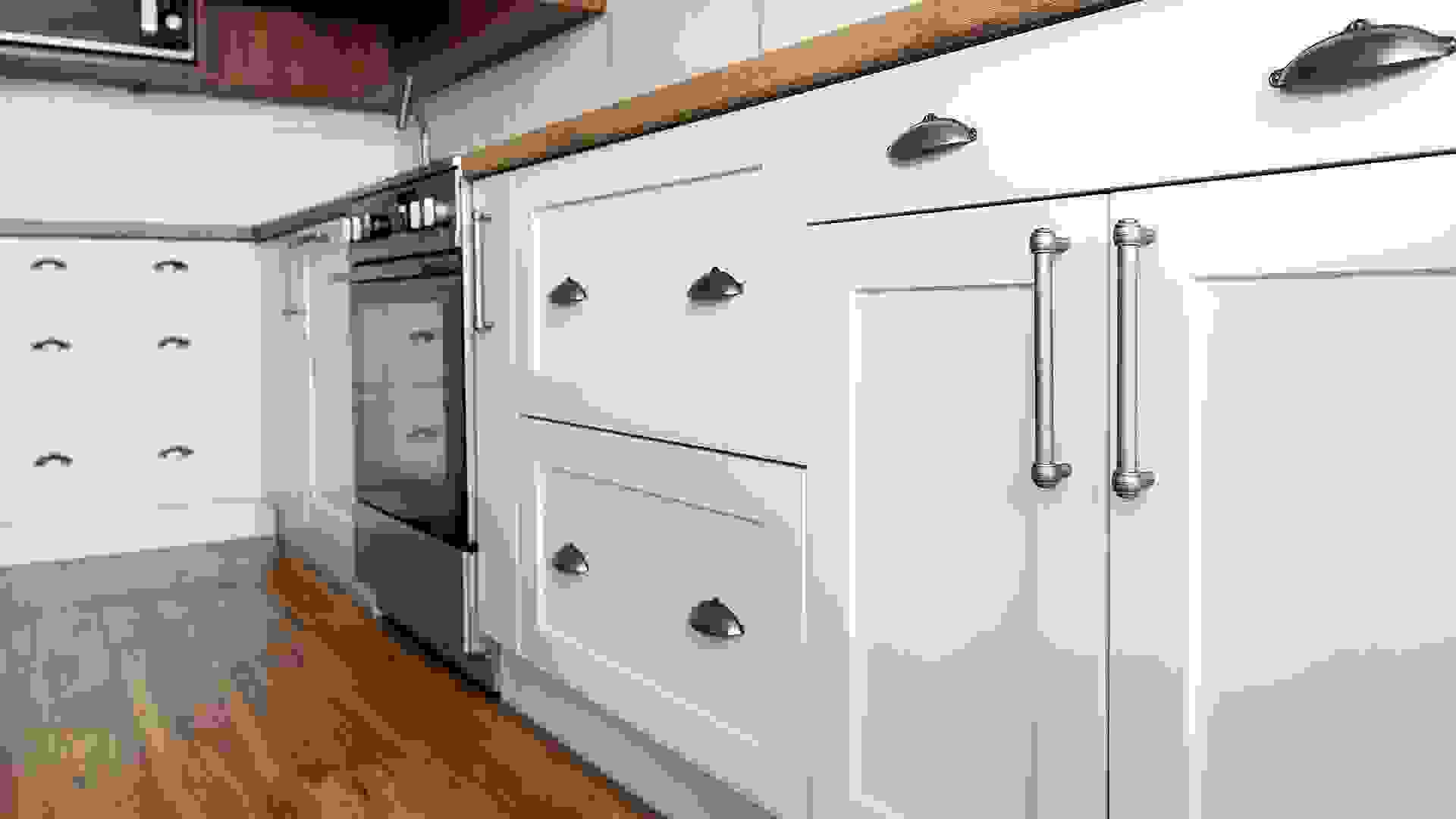 Swap Out Cabinet Hardware
Swapping out old, dull drawer pulls and knobs that you use to open your cabinets is even cheaper and easier than painting your cabinets. The effect, however, can be just as dramatic when new, fresh and modern hardware replaces the old, drab and worn-out stuff you have now. You can buy them individually or in packs, and installation is a snap.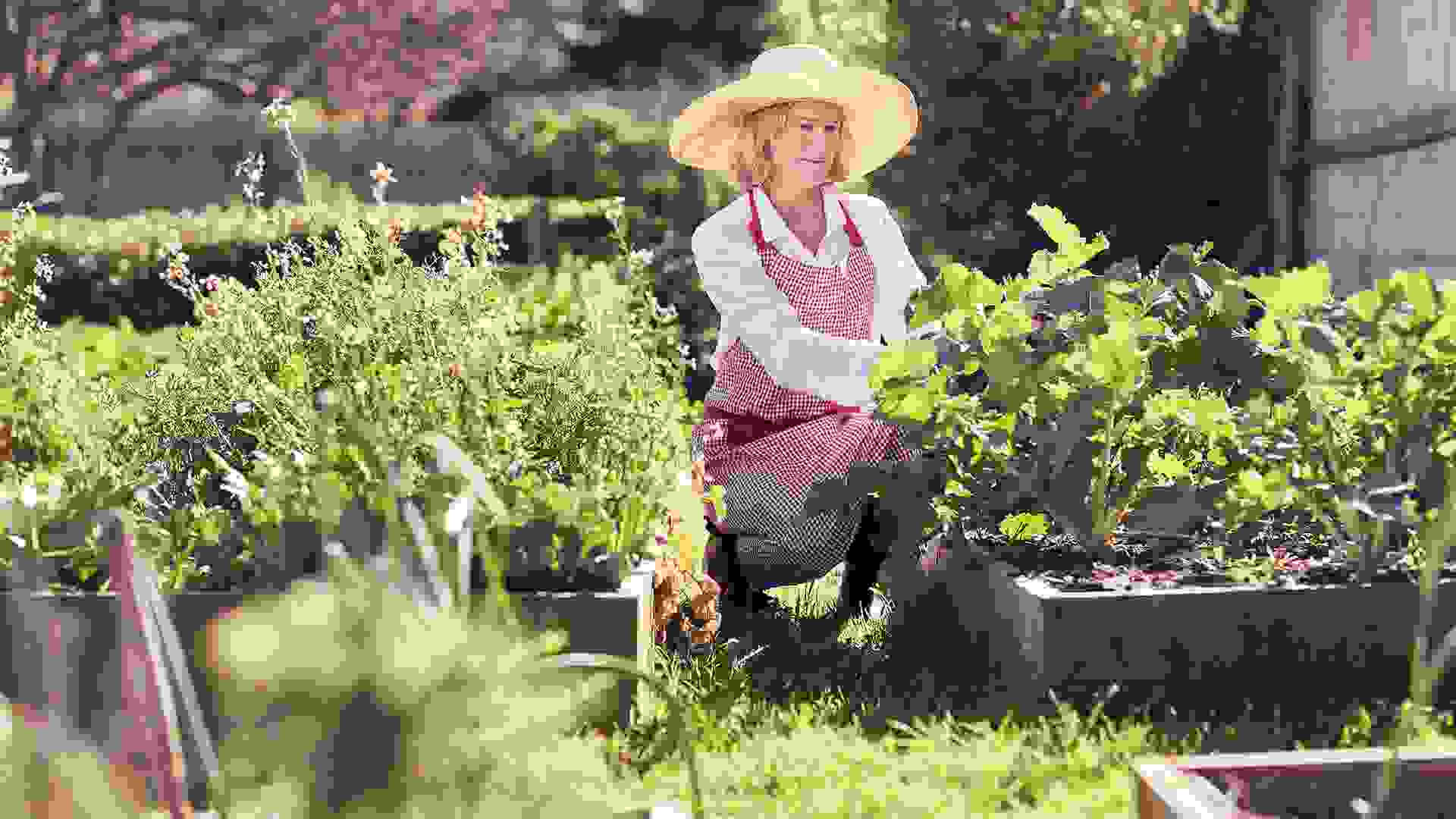 Build a Raised Garden Bed
To build a raised garden bed, you don't actually have to build anything. All you need are four planter wall blocks, which accept standard 6-by-6-foot boards, and four boards of whatever length you envision for your garden. Just plop them down to create the corners of your bed, which you should reserve for a sunny spot in your yard. Slide in the boards, and fill it up with garden soil and you're ready to plant vegetables, flowers or whatever else you like.
More From GOBankingRates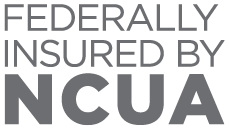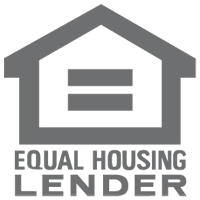 To receive any advertised product, you must become a member of PenFed Credit Union.
¹Annual Percentage Rate (APR) effective March 1, 2020, and subject to change.
² The fixed rate is eligible for all Home Equity 10/20 applications received by March 31, 2020. This offer is only available for advances processed on the day the Home Equity account is opened. If a balance is remaining on the advance on April 21, 2021, the rate will revert to the note rate.
About the Author