Don't Wait to Buy Your Home in Spring, Says Mortgage Pro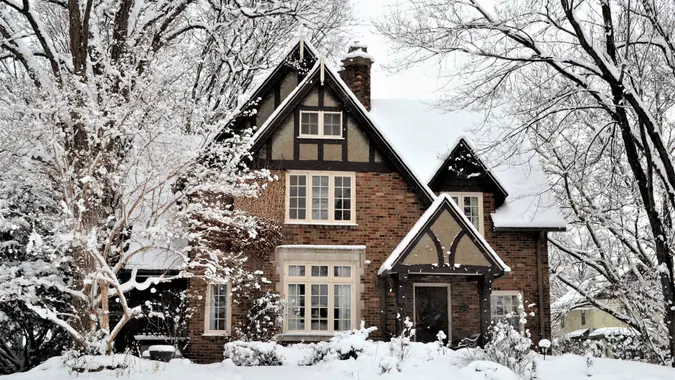 @maginnis / Twenty20.com
Right now, Midwesterners are struggling to survive a polar vortex. According to AccuWeather, a city in Minnesota actually endured temperatures below 77 degrees Fahrenheit last week. Even if your winter hasn't been quite as extreme, the last thing you're probably thinking about is buying a home right now. Who wouldn't rather enjoy the warmth of the fireplace and sip hot chocolate than brave the cold of winter to visit open houses?
I used to be the same way — until my real estate agent opened my eyes. I know it might be against conventional wisdom, but hear me out: There are some serious benefits to buying a home during the winter.
Less Competition
Are you trying to buy a home in a competitive real estate market? You're not alone. I was, too, when I was searching for a home in Toronto, Canada's most populated city. It can be frustrating to find your dream home, only to find out 10 other people are interested.
The good thing about buying during the wintertime is that there are typically fewer home buyers to compete against compared to the peak spring housing market. Instead of competing against 10 home buyers, you might only be up against one or two. This happened to me. I found a house that I liked and was only up against one other buyer. Although I didn't end up getting the house, I felt a lot more motivated knowing that I came so close to buying a home.
Discover: 8 Startling Facts That Blindside Homebuyers
Protecting Yourself With Conditions
Another reason to buy a home during the winter is that you're better able to protect yourself with conditions. Typically, when you make an offer, you can make a subject-free offer (one without conditions) or a conditional offer (one with conditions). Home sellers prefer subject-free offers, since once they sign off on the deal, it's official. However, the downside is that it leaves the homebuyer less protected. That's why a lot of homebuyers prefer to make conditional offers. Common conditions to include are the conditions of financing and home inspection.
When I made the offer on the house I ended up buying in August 2012, I made it conditional on both. This protected me in case I ran into any issues. (Luckily, I didn't.)
Normally, when you include conditions, it makes your offer less attractive. A home seller might very well go with a lower offer price with fewer conditions (this happened to me). But by buying during the winter, you're typically competing against fewer homebuyers. Less competition means that you have the opportunity to include those conditions.
Check Out: Best and Worst States for First-Time Homebuyers
Motivated Home Sellers
People usually aren't putting their property up for sale during the wintertime because they want to. There's usually a reason for someone selling their property at a less than stellar time. Oftentimes the person is a "motivated seller." Common reasons for selling include divorce, job relocation, promotion, job loss … the list goes on.
When I bought my house, the seller had already moved to the other side of the country. Maintaining two properties was a real nuisance to him. He was eager to sell and jumped on my offer.
Learn More: 15 Tips From Real First-Time Homebuyers
Next time your real estate agent suggests that you go house-hunting during the winter, you might want to take him or her up on it. At the very least, it's an opportunity to view homes during a less busy time and get the lay of the housing market. Who knows, you might just find your dream home.
Click through to read about tax breaks for first-time homeowners.
More From Our Smart Money Squad
We make money easy. Get weekly email updates, including expert advice to help you Live Richer™.