Hidden Expenses of Building Your Own House

10 min Read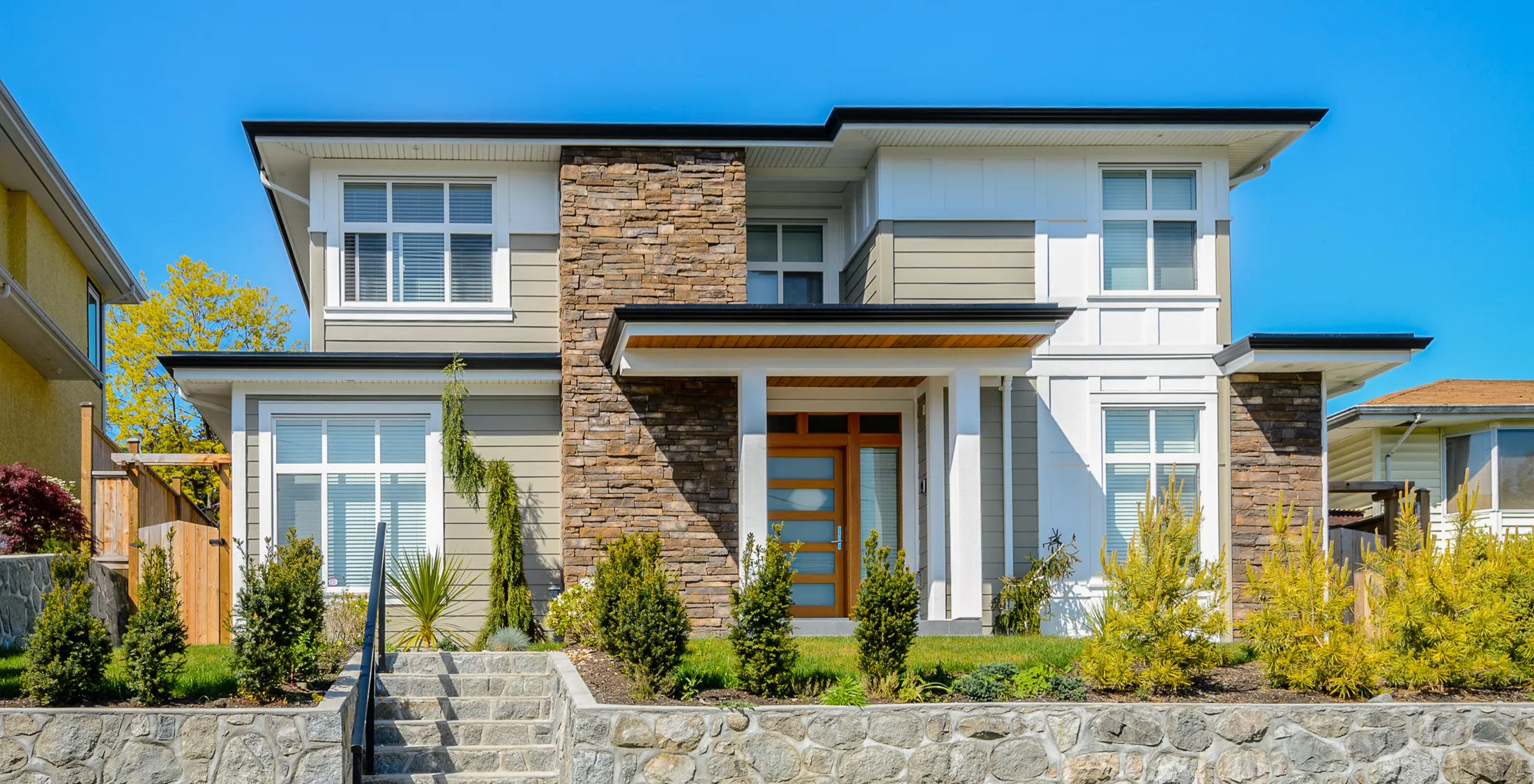 Many first-time homebuyers revel in the idea of having a brand new, never-been-used house. A newly-built house can be customized to your exact wants and needs, doesn't have a list of fixer-upper repairs and might seem like the best idea.
If you're wondering whether building a home is better than buying a home, take a look at these 20 hidden costs of building a home from the ground up to decide for yourself.
1. Hiring an Architect to Draw Up Plans
Unless you purchase a new home in a planned community with existing blueprints to choose from, the first thing you'll need to do is hire an architect to design your house. An architect typically charges 5 to 15 percent of the total cost of your new home's construction and will provide you with blueprints and details about building your home, according to data collected by home improvement resource HomeAdvisor.com.
2. Hiring a Structural Engineer
In addition to an architect, you'll need to hire a structural engineer to advise you during both the planning and building process. A structural engineer will be able to determine whether your new home is structurally sound and safely built. Most homeowners spend between $319 and $711, with the lowest cost for a structural engineer being $200 and the highest $1,300, according to HomeAdvisor.
3. Hiring a General Contractor
Unless you're actually building your home with your own two hands, you'll need to hire a general contractor to oversee the entire construction process. The general contractor will make sure everything gets done and that all the subcontractors get paid. A general contractor will usually charge between 10 and 20 percent of the total cost of the project, according to AngiesList.com. When working with your general contractor, be clear about what you want upfront to avoid any confusion once the job gets started.
4. Buying Materials Directly From Builders
You might end up paying more for materials if you buy them directly from your builder, said experienced home renovator, artist and designer Pablo Solomon.
"Builders for developers of tract homes often have year around crews so they can pay them less than if they were just hiring them for one job. Same is true for buying materials in bulk," he said. "So you may end up paying more for labor and materials when you build a house. However, in most cases the builders jack the prices up, so you can probably buy your own materials cheaper and supply them to your home builder."
5. Getting Permits and Inspections
The cost of building a house doesn't only involve the planning and construction fees, it also includes fees associated with a variety of permits. Most homeowners spend between $398 and $1,456 on a building permit, according to HomeAdvisor.
6. Setting Up Electricity
Solomon grew up renovating homes with his father and knows firsthand what it takes to build a home from the ground up. The first thing he thinks about when building a house is getting electricity to the site and to the new home. An electricity hookup will be necessary during the building process, and of course you'll need electricity once you're ready to move in.
Work with your builder to get in touch with your local electric or gas company far in advance of building your new home to be sure everything runs smoothly. He said the costs could vary by thousands, depending on how much is already set up at the site.
7. Setting Up a Water Hookup
With a new house, you need to set up some type of water hookup, either to a water main or to a well. The average reported cost of installing a new water main is $1,431, but it can cost up to $4,000 in some cases, according to HomeAdvisor. Plus, you'll incur an extra cost obtaining a permit before you can dig for the water line.
8. Sewage or Septic Setup
Unlike with a pre-existing home, with a new home you'll need to connect to a sewage line or set up a septic system before you move in. The cost will vary depending on where you live and the size of your new house, but for a three- or four-bedroom house, a new septic tank and its installation could cost $8,000 to $15,000, according to Angie's List. For a larger home, expect to pay up to $25,000. Once again, don't rule out fees associated with permits.
9. Landscaping Your New Home
Don't forget about landscaping. Pre-existing homes usually come with some type of landscaped yard to add curb appeal for the sale, but that's not the case with a new home. You should start with a landscaping budget of 5 to 10 percent of your home's total worth, according to the American Society of Landscape Architects, which is a significant chunk of money to think about.
10. Temporary Site Costs During the Build
The cost of building a house extends beyond the actual construction and finishing touches — it can also include temporary site costs during the process.
Your builder might need to install a temporary fence around the site or provide a portable toilet for anyone working on the site, a cost that might not be included in your original quote but will definitely add to the total, according to home design website Houzz.com. An experienced builder will be able to anticipate these extra costs ahead of time, but be sure to double-check during the planning stages to avoid surprise expenses.
11. Creating a Driveway
To get to your new home, you'll need to build a driveway. Building quotes don't always include the cost of a driveway, so be sure to talk to your general contractor about this before getting started building a new home.
The cost will depend on the type of driveway you want — a gravel driveway will be less expensive than a concrete or asphalt driveway, and a luxury paved or heated driveway will set you back even more. A driveway installation can cost up to around $6,000, with the average cost of a driveway installation coming in at $3,850, according to HomeAdvisor.
12. Light Fixtures and Light Bulbs
Kelli Marks, director of product development at Treatsie, a monthly artisan foods box, said when she and her husband built their own home in Arkansas in 2009, they never considered the cost of light bulbs.
"We had several multi-light fixtures in the dining room, bathrooms and over our pool table, as well as recess lights in the kitchen and living room," she said. "We made a list of all the lights and purchased them at one time and ended up spending over $400 on light bulbs.
"Since you typically don't think about the bulbs until time to move in, it was at the end of the build and we were pretty close to tapping out our budget," she said. "Had we realized, we probably would have looked for options online that were cheaper. Typically, you're used to buying light bulbs a few at a time, not in bulk."
13. Door and Cabinet Hardware
Check the fine print with your home builder to see if door and cabinet hardware is included in your original cost. The right hardware can make or break the feel of your home, and you want to be sure you're getting exactly what you want during the initial building process. Beware — door knobs and handles might cost more than you think, so take a look at what's available in the styles you like and do a cost comparison before committing to anything.
14. Window Screens and Treatments
Energy efficient windows are a top priority to save money in the long run. What you might not consider when you get a quote from a window installer is the window screens. Be sure to check your quote to see if screens are included, or if you need to add that in as an extra cost. HomeAdvisor said the costs for screens for a whole house costs between $128 and $425 on average.
Plus, don't forget about window treatments like blinds and curtains. Consider your window treatments carefully, as they could help you save money down the road. According to the United States Department of Energy, a set of medium-colored drapes with a plastic back reduces solar heat gain by up to 33 percent, effectively reducing energy costs.
15. Bathroom Fixtures Like Mirrors and Towel Rods
The little things add up, and that's especially true when it comes to the cost of building a house. When it comes to bathrooms, the little things like mirrors, lighting, plumbing fixtures and other accessories — even toilet paper roll holders — can vary greatly in price, according to Houzz. Visit a bathroom showroom to get a feel of your style and what you really like before committing to pricey bathroom fixtures in your new home.
16. Kitchen Appliances
The average cost of a kitchen remodel is $20,301, and a brand new kitchen will cost just as much, if not more, according to HomeAdvisor. Custom cabinets, hardwood floors, granite countertops and high-end appliances could set you back $30,000 or more. If you're building a home of your own design and not one of a pre-planned nature, don't forget to think about the cost of your dream kitchen.
17. Temporary Accommodations
Construction on a house could take longer than planned, and if you've coordinated your current living situation to match a pre-existing timeline, you might find yourself stuck in a bind. Plan ahead and think about the need for temporary housing options throughout your building process and during any unexpected delays. Pad your budget with money for an extra month's rent or a longer visit at an extended stay hotel.
18. Upgrades to Preplanned Models
If you've selected a preplanned model home as your new home, make sure to double-check what it comes with. Are appliances and fixtures included? Is the flooring exactly what you wanted? Is everything in the home what you would have chosen yourself? Expect to go for a few upgrades to the standard selection, and save room for those upgrades in your initial budget.
19. Unexpected Surprises
Any fan of home renovation TV shows knows to expect the unexpected when it comes to rehabilitating a fixer-upper. The same applies even to new houses. Don't be caught off guard by surprise construction costs when building a new house. Set aside a contingency fund that's 5 to 10 percent of your total costs to cover any emergencies or cost overruns, suggested ePlans.com, a home plan resource website.
20. Modifications to the Contract
If unexpected surprises do arise or if you change your mind on something midway through the build, it will likely cost you, according to BuildingAdvisor.com. You might have to pay legal fees to amend the contract with your builder, or you might have the excess costs passed along to you. Check your contract for a "changed" conditions clause to see what it entails.
About the Author