9 Hidden Costs of Owning a Vacation Home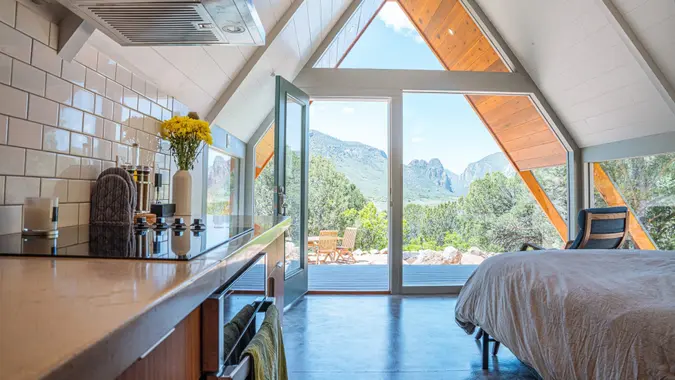 Jeremy Poland / Getty Images
Anyone who's in the position to purchase a vacation home is probably excited about the possibilities and making plans for all kinds of fun times spent in it. Certainly having a vacation home could, over time, reduce the costs of travel and allow you to vacation in comfort in a familiar location where you don't have to worry about accommodations.
I'm a Real Estate Agent: Here Are the 6 Cities Where You Should Avoid Buying a Home This Summer
Demand for Gold Is Up: Here's Everything You Need To Know
However, vacation homes also come with a lot of hidden financial costs you might not have considered before purchasing. Experts explain what some of those costs are so you don't have to be surprised later on.
Burdens of a Second Mortgage 
Typically, buying a vacation home means taking on a second mortgage, which changes the financial picture for a lot of people, according to Shelby McDaniels, channel director for corporate home lending with Chase. 
For one thing, she said, "Financing a second home adds additional financial pressure to a homeowner. As such, lenders want to ensure a borrower's ability to repay the loan. When applying for a mortgage for a second home, lenders may require borrowers to have higher credit scores, lower debt-to-income (DTI) ratios, a larger down payment and extra funds in reserve."
Additionally, for second homes, borrowers are expected to put down at least 10%, McDaniels said. And that may mean working harder to build up savings.
"Along with stricter qualification and closing cost requirements," she said, "borrowers will likely need to stash extra money in their mortgage reserve — enough to cover two to six months of mortgage payments for both homes in case of temporary loss of income." 
Property Maintenance and Upkeep 
Owning a vacation home indeed comes with exciting possibilities, but also significant expenses, like property maintenance and upkeep, according to Ben Gold, founder of Recommended Home Buyers. "Vacation homes often require regular maintenance to ensure they remain in optimal condition," Gold said.
This includes routine tasks such as landscaping, cleaning and repairs.
"Additionally, considering the property may be vacant for extended periods, security measures such as alarm systems and property monitoring can be necessary expenses to protect the investment."
Property Insurance and Taxes
Owning a vacation home means being responsible for property taxes, which can vary depending on the location and value of the property.
"It's essential to research and understand the tax obligations associated with owning a vacation home in the desired area," Gold said.
Additionally, adequate insurance coverage is crucial to protect against potential risks and liabilities, including natural disasters, accidents and property damage. 
Utilities and Other Services
Don't forget that even unoccupied homes need to maintain basic services such as electricity, water and gas to ensure the home remains in good condition, Gold said.
"Other services, such as garbage collection and internet connectivity, should also be accounted for. These ongoing expenses can add up over time and should be factored into the overall financial considerations of owning a vacation home."
Homeowners Association (HOA) Fees
If your vacation home is part of a planned community or a condominium complex, there might be homeowners association (HOA) fees, according to Chase Michels, a Realtor at The Michels Group. "These fees contribute to maintaining shared amenities like swimming pools, landscaping, security or common areas. Make sure to understand the HOA rules and fee structure before purchasing."
Property Management
If your plan is to rent out your home when you aren't staying in it, you might need to hire a property manager. Michels said property management fees generally range from 8% to 12% of the rental income.
"These professionals handle tasks like marketing, tenant screening, maintenance coordination and collecting rent."
If your vacation home is far from your regular residence, you'll definitely need someone to help with these services.
Vacation Rental Platform Fees
Similarly, if you decide to rent out your vacation home through platforms like Airbnb or VRBO, Michels said to be aware that they charge service fees or commissions that range from 6% to 20% of the rental rate.
Seasonal Costs 
Depending on your vacation home's location, there may be seasonal expenses to consider, Michels pointed out. "For example, if you're in an area with harsh winters, you might need to arrange for snow removal or winterization services when the property is unoccupied during the colder months."
Catastrophic Weather
As weather extremes — from wildfires to flooding — become more common around the country, even vacation homes can become casualties of catastrophic weather and could incur significant costs to mitigate or repair damage.
More From GOBankingRates