6 Homes With Bowling Alleys You Can Buy Right Now
Now you can perfect your bowling form at home.
No luxuries were — spared — in the creation of these houses and condos, all of which feature their own private bowling lanes. If you love to bowl, lace up your shoes and check out these homes that are a perfect 300.
Ski-In, Ski-Out Condo in Breckenridge, Colorado
Price: $1.58 million
Square footage: 1,177
An ideal winter escape for ski enthusiasts, this two-bedroom, two-bathroom condo has expansive views of the slopes and the Continental Divide. Take in the views from the outdoor patio or through the French doors while keeping cozy by the fireplace in the living area. The condo also features a gourmet kitchen and in-unit washer and dryer.
The Bowling Alley
A private bowling alley is just one of the community amenities you can enjoy with this property. There is also a theater, a billiard room, an aquatic center, a spa, a restaurant, a ski valet and more on-site.
Expansive Ski Estate in Mountain Village, Colorado
Price: $6.5 million
Square footage: 10,926
Located on more than a full acre of land, this snowy estate has six bedrooms, 10 full bathrooms and three partial bathrooms. Gaze out the large windows for views of the San Sophia Ridge, or get outside and hit the Mountain Village Resort slopes yourself.
A Home With All the Extras in Encino, California
Price: $20 million
Square footage: 20,000
This expansive seven-bedroom, nine-bathroom home sits on 3 acres of land. Inside, you'll find grand chandeliers, multiple fireplaces, Herringbone white oak flooring, cedar wood paneling on the ceiling and more top-of-the-line touches.
The Bowling Alley
The two-lane miniature bowling alley in this home features 30-foot lanes, two scoreboards, mood lighting and custom wallpaper. And that's just the beginning of the places you can choose to entertain yourself or guests. This Encino property also has a 300-gallon aquarium, a wine room that can hold over 300 bottles, a poker and billiards room, a 12-person theater, a bar and nightclub, an indoor and outdoor gym, a spa room with a sauna and steam room, and an indoor sports court. Outdoors you'll find a barbecue, a bar with seating for eight, a beer tap, covered dining, firepits, outdoor heaters, a zero-edge waterfall pool and a three-hole putting green.
Private Villas in Adalucia, Spain
Price: $20.2 million
Square footage: 41,441
Six luxury villas comprise this property, located in an exclusive area of Spain, which can make for a lavish rental property or your own private resort. Each villa has three bedrooms, a living room, kitchen and a private two-car garage.
The Bowling Alley
All villas have access to a modern central facility, which houses a 50-person dining room, game room, industrial kitchen, billiard room, shooting area, bowling alley, gym and a full spa. There is also a large outdoor pool that can convert into a marble floor — ideal for hosting an outdoor soiree.
Rocky Mountain Ranch Home in Kremmling, Colorado
Price: $23.5 million
Square footage: 24,000
You'll have 350 private acres to call your own as the owner of this elegant ranch estate, which has 10 bedrooms, 12 full bathrooms and five partial bathrooms. The main house is the home to the master suite and is connected to two guest houses by bridges that run over picturesque streams and waterfalls. The home has many high-quality finishes in the interior, but just as stunning as the inside are the views you'll get of the Rocky Mountains, sunrises and sunsets, wildlife, rainbows and starry night skies.
The Bowling Alley
Practice your form at the two-lane bowling alley on-site. The home also has numerous fireplaces, gathering areas, a large dining area, a circular bar and more.
World-Class Horse Ranch in Rancho Santa Fe, California
Price: $130 million
Square footage: 24,000
If you've ever dreamed of owning your own private horse ranch, now is your chance. This Southern California ranch estate is entered from a gated drive and houses a four-bedroom compound surrounded by mature trees and colorful flowers. There is a main residence as well as two guest suites on the property.
The Bowling Alley
The current sellers have made numerous additions to the original ranch, including a 2,000-square-foot recreational room with a two-lane bowling alley, arcade games, gaming tables, a catering kitchen, a bar and an exercise room. For equestrians, there is both a 27-stall barn and an eight-stall family barn on the property, and for tennis enthusiasts, there is a private tennis court and pavilion.
Click through to read about the insanely pricey features of luxury motorhomes.
More on Investing
About the Author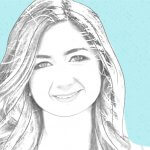 Gabrielle joined GOBankingRates in 2017 and brings with her a decade of experience in the journalism industry. Before joining the team, she was a staff writer-reporter for People Magazine and People.com. Her work has also appeared on E! Online, Us Weekly, Patch, Sweety High and Discover Los Angeles, and she has been featured on "Good Morning America" as a celebrity news expert.