Housing Market: Investing Experts Believe Worst of Slump Is Behind Us — 4 Reasons Why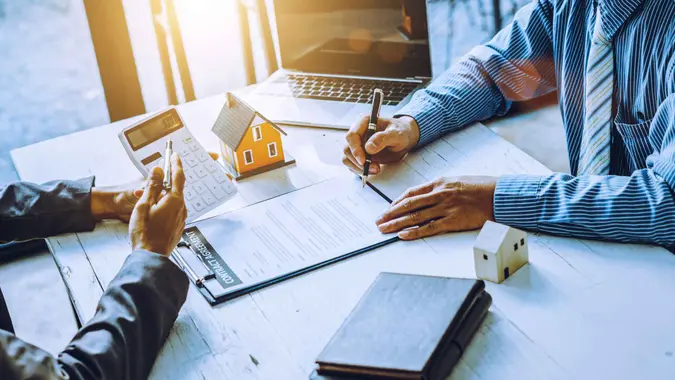 Kanizphoto / Getty Images/iStockphoto
"If you build it, they will come" seems to be the way the housing market is shaping up in 2023, with many investors believing that things are going to be rebounding quickly thanks to a revival of new builds becoming available to prospective buyers.
It's a big shift in a very volatile market. According to Fox Business News, there is a real lack of housing inventory currently available, and this is causing mortgage applications to dip. The Mortgage Bankers Association reported mortgage applications fell by 4% last week, adding to a 35% decrease (compared to this time last year) during a typically busy spring transaction season.
Realtor.com noted that available homes are down 20%, with much speculation hinging on the fact that many homeowners are not budging because of interest rates. Few people are looking to move right now, it seems, especially if they need to finance — their locked-in 2-3% rates would now be around double that.
Take Our Poll: Would You Move for a Job That Paid You a $10,000 Signing Bonus?
However, not all hope is gone. According to Fortune, recent investor activity offered some clues as to why there should be hope for the housing market this year.
Wall Street is putting their money into home builder stocks. As Fortune reported, many top investors are banking on home builder giants like Lennar and D.R. Horton, bringing their stock values "back near their all-time highs," which suggests they anticipate an uptick in activity.
The new home market is looking very lucrative. With existing home inventory low right now — and the ones that are available being less desirable because they are "fixer-uppers, dated, overpriced, remotely located, or utterly lacking curb appeal," per Realtor.com — it's putting renewed interest on new construction, which is currently rebounding after the 2008 housing crash.
New builds offer perks to prospective buyers. Another key point that will fuel the brand-new housing market is the fact that builders can be more competitive than personal homeowners and can offer options like mortgage rate buydowns that will further entice buyers. "They're [builders] working with [profit] margins that allow them to do those things [offer discounts]. They do have budgets for incentives, where they'll spread around where it's most effective. They have to move forward," one custom home builder told Fortune.
Home prices are down. Beyond new construction, the housing market overall is seeing dips in prices that are becoming more attractive to homebuyers who have been waiting for things to settle. Per CNN, citing a National Association of Realtors report, "The median price of a US home was lower this February than it was in February 2022, ending more than a decade of year-over-year increases."
More From GOBankingRates