Housing Market: 70% of Renters Won't Consider Buying a Home This Year; 7 Reasons Why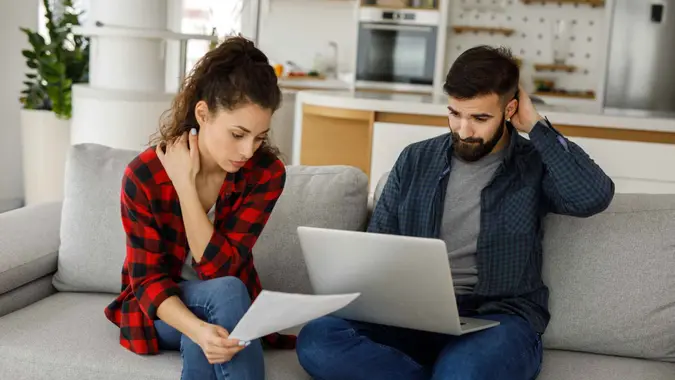 EmirMemedovski / Getty Images
House hunters in search of affordable homes haven't had much to cheer about lately. The median price of homes for sale in April 2023 increased 2.5% from the previous year, according to Realtor.com — and that's coming off historically high prices in 2022. At least one industry tracker, the National Association of Realtors, expects prices to keep pushing higher for the rest of the year.
One result of these high prices — along with limited availability of affordable homes — is that a large number of renters who might ordinarily be housing shopping right now are sitting on the sidelines.
Fewer than one-third of renters (30%) are considering purchasing a home in the next 12 months, according to new survey of 2,500 U.S. landlords and renters from Avail. This means about 70% are not considering buying a home. That continues a recent trend that has seen a rising number of renters decide to forgo buying a home over the near term.
Take Our Poll: Are You Planning To Buy or Sell a House This Year?
Here's a look at the seven biggest reasons renters won't consider buying a home this year, according to Avail:
Don't have enough savings for a down payment: 59.7% of those surveyed.
Don't think they would qualify for a mortgage: 41.1%.
Interest rates are too high: 39.4%.
Too much economic instability right now: 36.2%.
Don't want to take on a mortgage: 23.6%.
Prefer renting to owning: 17.6%.
Concerned about job security: 12%.
High home prices are especially daunting to younger Americans. As GOBankingRates previously reported, a separate survey from Zillow found that 52% of Gen Zers and 57% of millennials who don't currently own a home believe they'd need to win the lottery to afford one.
Roughly 40% of millennials said they would need to get a second or third job to afford a home right now, according to the Zillow survey. About 28% of Gen Zers said they'd have to make a career change in to afford one.
For renters, there is some good news, though. The Avail survey found that fewer independent landlords plan to raise their rent prices within the next 12 months than in previous surveys. About two-thirds (65.1%) of surveyed landlords said they plan to raise the rent at one or more or their properties, which is down from 70.4% in October 2022. The main reasons cited were a desire to avoid tenant turnover and strong relationships with existing tenants.
More From GOBankingRates