Inflation Trends 2023: What Does This Mean for the Housing Market?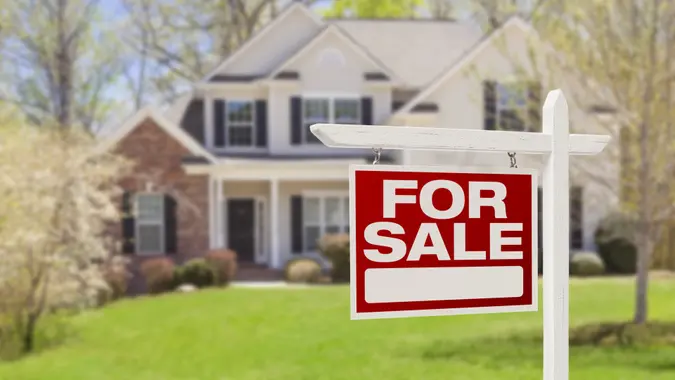 Feverpitched / Getty Images/iStockphoto
After years of running at negligible levels, inflation absolutely skyrocketed in 2022 and 2023. In mid-2022, the 9.1% annual increase in the CPI was the highest recorded level in over 40 years. To combat this rise in prices, the Federal Reserve aggressively raised interest rates from essentially zero to the 4.75% range as of early March 2023. This, in turn, significantly boosted mortgage interest rates, from well below 3% to the 7% range. Combined with a massive boom in housing prices since the pandemic lows, many buyers have been left out in the cold, as housing has become increasingly unaffordable.
But since peaking in June 2022, inflation has steadily cooled to just 6.0% as of February 2023. What does this mean for both buyers and sellers in the housing market in 2023? Here are some of the factors affecting the housing market in 2023 and how various scenarios may play out.
High Rates and Low Inventory
When mortgage rates rise, homes become less affordable. When few homes are on the market, supply and demand falls out of balance, pushing prices higher still. Thus, even with a relatively small number of actual home sales in 2022, prices in most markets continued to rise, even in the face of rising interest rates. 
If rates remain higher for longer, demand will likely fall in 2023, which could theoretically remove some of the upward pressure on prices. However, there are other factors that may continue to keep home prices higher for longer as well. 
Locked-In Low Mortgage Rates
When rates fell to a record low of 2.65% in early 2021, homeowners were quick to take out new mortgages — or refinance their existing ones. As rates continued to remain in the sub-4% range for an extended period of time, more and more high-debt mortgages fell off the books. While a boon for homeowners at the time, this rush toward low-rate mortgages is actually continuing to keep home prices high, locking out new buyers. This is because few homeowners with a rate below 3% or even 4% are in any hurry to put their homes on the market if it means they'd have to take out a 7% mortgage on their new home. As a result, inventory levels remain low, and may stay that way until rates make a major reversal lower.
What If Inflation Continues To Fall?
Falling inflation could help both buyers and sellers by balancing the market. 
If inflation falls, the Fed might take its collective foot off the gas pedal and stop raising interest rates — or possibly even begin cutting them.
If interest rates fall, homes can be more affordable, offering buyers a better entry point to the market. An influx of buyers can also help sellers, who may have struggled to sell their homes when buyers were waiting for rates to fall. 
What If Inflation Lingers?
If the Fed's interest-rate hikes take longer to rein in inflation than expected — and some would argue that's already happening — the housing market might remain in a bit of a quagmire. As the Fed is determined to keep interest rates higher until inflation trends markedly lower, this means that mortgage rates may remain high as well. This could keep the housing market in its current situation, where buyers find the market unaffordable and sellers are reluctant to give up their low-rate mortgages. 
What About the Rental Market?
The rental market tends to move in lockstep with the mortgage market. This means that buyers who have been priced out of the housing market haven't found any relief in the rental market. As home prices and interest rates have moved higher, so too have rents, with the average monthly rate jumping from $1,600 in February 2021 to nearly $2,100 in August 2022. That's a more than 40% pop in 18 months. Although gains might ease if interest rates and/or housing prices fall in 2023, rents don't tend to drop over time. This could result in more Americans transitioning from renters to buyers if the housing market becomes more affordable.
The Bottom Line
The housing market never offers guarantees. If you're a buyer, you may want to wait it out until mortgage rates fall, theoretically making home prices more affordable. However, if rates fall significantly, demand may pick up strongly, which could help drive prices back up. If you're a seller, you may find it hard to unload your property in the current environment, as many houses are deemed unaffordable. But if you wait until buyers flood back into the market, other sellers are likely to put their properties on the market, with the increase in supply potentially driving prices down. Whichever side of the transaction you're on, it's best to consult with a well-informed real estate agent to advise you as to your best course of action.
More From GOBankingRates