7 Things You Should Know Before Buying a House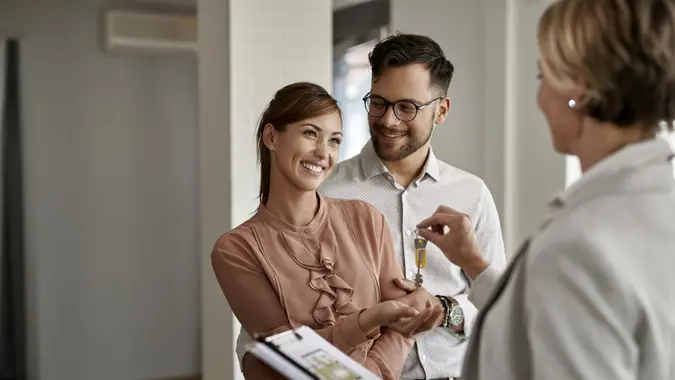 Drazen Zigic / Getty Images/iStockphoto
A home purchase is an exciting event, but it can also be a stressful one. You can ease the strain by evaluating your finances and aligning your expectations with the realities of your local market. This overview of what you need to know before buying a house will get you started.
1. Your Credit Score and History
The higher your credit score, the more likely you are to be approved for a loan, and the lower your interest rate is likely to be. The minimum credit score for a conventional mortgage loan is generally 620. FHA, VA and USDA loans either allow lower credit scores or have no minimums, but lenders can set their own.
You can order the same credit scores most lenders use from myFICO.com. Also get copies of your credit reports to make sure there are no errors or collection accounts you've forgotten about.
2. How Much Cash You Have
You'll need cash for your down payment and your closing costs.
A bigger down payment means less interest and a lower mortgage payment. A smaller down payment keeps more cash in your bank account, but if it's less than 20%, you'll have to pay mortgage insurance premiums.
Closing costs — fees on the loan and deed transfer — usually total 3% to 5% of your loan amount and are due at closing.
3. How Much House You Can Afford
Once your credit is squared away, it's time to get a mortgage preapproval from a lender so that you know you qualify, first of all, and how much you can afford to spend. You'll need the preapproval to make an offer, and you might even need it to schedule showings.
Preapprovals are usually good for 60-90 days, so you should have time to find a home and get an offer approved. If not, the lender can evaluate your creditworthiness again and issue you a new preapproval.
Good To Know

One thing you shouldn't do after you've been preapproved is apply for new credit. The inquiry alone could disqualify you from borrowing.
4. A Buyer's Agent Is a Valuable Resource
Buyer's agents have access to property and market information that's not available on consumer websites. And because they also know the local market, your buyer's agent can help keep your expectations realistic so that you can present strong offers on homes that are within your budget. Once you find a home and the seller accepts your offer, your agent will negotiate on your behalf to make sure your interests are protected.
5. Where You Want To Live
A lot of factors go into how happy you'll be with the neighborhood you choose. Commuting distance, access to public transportation and conveniences like grocery stores and pharmacies, healthcare options, community amenities like parks and other green spaces are some you might consider. Spend some time exploring the areas you're considering, looking at them as you would if you lived there — you might come away with new perspectives on what makes a neighborhood desirable.
Prices can vary widely from one neighborhood to the next. Once you've narrowed down your ideal locations, ask your agent to subscribe you to real estate activity reports so you can get to know the markets.
6. What Kind of Home You Want
Making a wish list of must-haves, nice-to-haves and can't-haves will help you focus your efforts and identify the things you're willing to compromise on. Then reconcile that list with what you've learned about the towns and neighborhoods you're interested in, and adjust your expectations accordingly.
7. How To Structure Your Offer
Although you can't decide on an offer price until you've seen a home and looked at comparable properties, you can decide which contingencies and waivers you want to include. Common contingencies and waivers include:
Financing contingency to terminate the contract if you're not approved for the loan type, amount and rate you specify in the contingency
Appraisal contingency to terminate if the home appraises for less than the sale price or other amount you specify
Inspection contingency to terminate if the inspection reveals issues for which you can't negotiate a satisfactory resolution
Inspection waiver to opt out of having the home inspected
Electing waivers and forgoing contingencies boosts your negotiating power but puts you at risk of having to come up with extra cash or finding out too late that the home requires expensive repairs.
GOBankingRates' Homebuying Guides
Our in-house research team and on-site financial experts work together to create content that's accurate, impartial, and up to date. We fact-check every single statistic, quote and fact using trusted primary resources to make sure the information we provide is correct. You can learn more about GOBankingRates' processes and standards in our editorial policy.