How Can Women Cash In on the Booming Housing Market? Real Estate Investing Guru Mindy Jensen Weighs In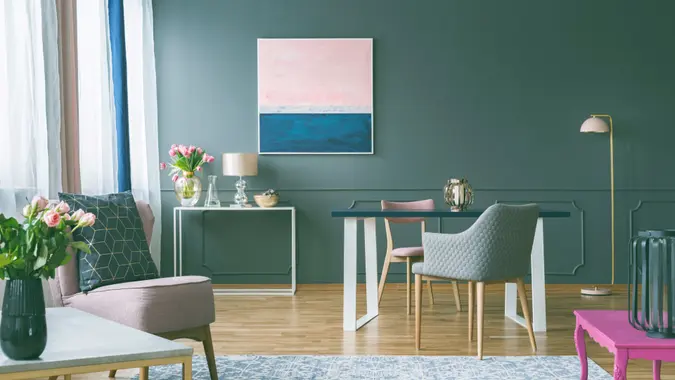 KatarzynaBialasiewicz / iStock.com
In today's "Financially Savvy Female" column, we chat with Mindy Jensen, co-host of the "BiggerPockets Money" podcast and the co-author of "First-Time Home Buyer, The Complete Playbook To Avoiding Rookie Mistakes," and Liz Faircloth, co-founder of the Real Estate InvestHER community, about ways women can cash in on the booming housing market.
Keep Up With the Latest: Sign Up for The Financially Savvy Female Newsletter
What Money Topics Do You Want Covered? Ask the Financially Savvy Female
The housing market continues to be hot, so one of the best ways women can cash in on the current boom is to sell their home — even if they weren't planning to move.
"Right now is the time to sell your house in almost every market," Jensen said. "Record low inventory coupled with low interest rates and the ability to work from anywhere has people looking for new homes — but finding almost nothing. If you've been thinking about selling, now is the time to list your house — intelligently priced."
More: Why Are Women Bearing the Brunt of Student Loan Debt in America?
To make sure you get the best offer possible, Jensen offers the following advice:
"Stage your home so it appeals to the most buyers. Yes, you'll most likely get multiple offers without it being staged, but the better it looks, the higher those offers will be.
Have a week's worth of showings. In days past, a typical showing time would be a one-hour timeslot. Now, we're seeing agents limiting showings to 15 minutes in some extreme cases. Give your buyers 30-minute showing windows — and get as many buyers through the door as possible by having a week's worth of showings available. (Currently in my market, houses only have showings for three days over the weekend. For some of the most desirable houses, the showing windows are completely filled up, not allowing everyone to get in.)
Have an offer deadline — and stick to it. Some buyers will try to 'goose' the deadline by giving you an offer and demanding a fast response time. In many cases, this will not be the best offer — but it could be. This is a seller's market, and the seller dictates what happens.
Negotiate hard on any home inspection requests. Again, a seller's market means you will be asked for very little in the way of repairs. If you've got multiple other offers, you may be in a very strong position to say no, or offer significantly reduced concessions.
Have a place to go. Listing your house and inciting a bidding war is super-fun, but when the dust settles, you still need to live somewhere. As a buyer, you'll face stiff competition so make sure you have a place to go before you list your house."
And although the market is hot, if you're looking to invest in real estate, you can still do so — just be wary about paying more than an investment property is actually worth.
Survey Says: 40% of Women Have Less Than $100 in Their Savings Accounts
"My advice to women would be to be very careful of overpaying right now," Faircloth said. "The market is very hot — everything from single-family investments to large multifamily investments. Investors are overpaying and not mitigating risk just to get into the game. Having said that, there are still opportunities in every type of market. You just want to be mindful of overpaying right now. The key is to study your asset class and your market. You want to get our finances in order now. That way you are prepared once an opportunity arises."
While you wait for the right investment property to hit the market, start working on building your team. This should include "realtors, insurance [agents], attorneys, accountants, title agents, commercial brokers, etc.," Faircloth said. "Relationship building is critical in every type of market."
Learn: How Gen Z Women Can Achieve Financial Independence
When it comes to real estate investing in today's market, the bottom line is that you should only buy what you can actually afford.
"Women who are looking to buy a house right now should proceed with informed, intelligent decisions and make offers that make sense to their financial situation," Jensen said. "Yes, you'll probably lose a few houses, but you won't overpay and be stuck with a lemon when your offer is made rationally instead of emotionally."
Jaime Catmull contributed to the reporting for this article.
GOBankingRates wants to empower women to take control of their finances. According to the latest stats, women hold $72 billion in private wealth — but fewer women than men consider themselves to be in "good" or "excellent" financial shape. Women are less likely to be investing and are more likely to have debt, and women are still being paid less than men overall. Our "Financially Savvy Female" column will explore the reasons behind these inequities and provide solutions to change them. We believe financial equality begins with financial literacy, so we're providing tools and tips for women, by women to take control of their money and help them live a richer life.
More From GOBankingRates