To Buy or Not To Buy a Home: 5 Questions To Ask Yourself To Know If Now's the Time for You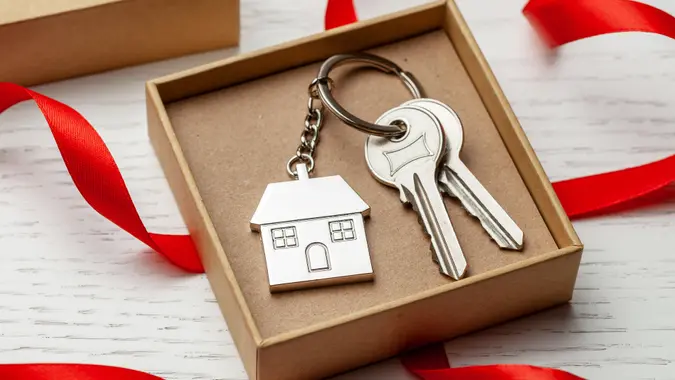 ADragan / Getty Images/iStockphoto
Buying a home is a major financial decision, and although you may certainly want to consider external factors like home prices and mortgage rates when deciding when to buy, it really comes down to your individual circumstances.
Before purchasing a home, ask yourself these questions to determine if now is the best time for you.
1. Can You Afford To Buy a Home?
In addition to having a down payment ready to go, you also need to be realistic about how much you can put toward housing costs each month.
"Generally, the money you spend on a home should amount to no more than 28% of your income before taxes are taken out," said Judy Dutton, executive editor at Realtor.com and editor of the "First-Time Homebuying 101" e-book. "So for instance, if your monthly income is $6,000, 28% of that is $1,680, which means this should be the most you spend every month on housing."
2. Are Your Debts Under Control?
Buying a home typically means taking out a mortgage, so you want to make sure that adding another loan to your existing debts won't put your financial security in jeopardy.
"The rule here is that all of your monthly debts — for a home, college loans, credit cards and otherwise — should amount to no more than 36% of your pre-tax income," Dutton said. "If you make $6,000 per month, 36% of that is $2,160. If $500 per month of that goes towards credit cards or other debts, that leaves you with about $1,660 per month for a house."
Dutton recommends using an online calculator, such as the Realtor.com home affordability calculator, to see how much you can afford to pay for housing given your other debt obligations.
"You can plug in your income and debts to get an instant estimate of how much you can spend on a home," she said.
3. How Long Do You Plan To Stay in the Area?
If you're planning to relocate in the near(ish) future, it's likely not worth it for you to buy.
"If you're buying a home, you should plan to stay there a few years — ideally at least five," Dutton said. "That's because there are costs to buying and selling a home that will take time to recoup."
When you buy a home, you'll have to pay closing costs that amount to anywhere from 2% to 7% of a home's price. When you sell a home, you will likely pay a real estate agent's commission, which might be around 5% or 6% of a home's price.
"If a home appreciates by around 3% to 4% a year, you'll need to stay put at least a few years in order to see your home appreciate enough to actually come out ahead financially," Dutton said. "If you plan to move in a year or two, it may make more sense to rent instead."
4. If You Get a New Job, Is there a Possibility You Would Have To Relocate?
You should also consider the job prospects in the area you are looking to buy in before settling down.
"Today, job-hopping is prevalent, and while changing jobs won't be a big deal if it's near where you live already, if there aren't many career opportunities in your area, moving to a new job might mean you have to sell your home," Dutton said. "This could mean you lose out on watching your property appreciate in value over time."
5. Does It Cost More To Rent or Buy a Home in Your Area?
If it's significantly cheaper to rent in your area, take that into consideration before deciding to make the switch to buying.
"In many areas, renting may cost about the same as buying, although that will vary widely based on the local housing market," Dutton said. "To figure out whether buying or renting makes more financial sense in your area, you can enter your zip code in the Realtor.com Rent vs. Buy calculator."
In some areas where it's cheaper to rent now, it may become cheaper to buy in the longer term, so keep that in mind when making this decision.
More From GOBankingRates