Real Estate 2023: How To Know You're Financially Ready To Be a Homeowner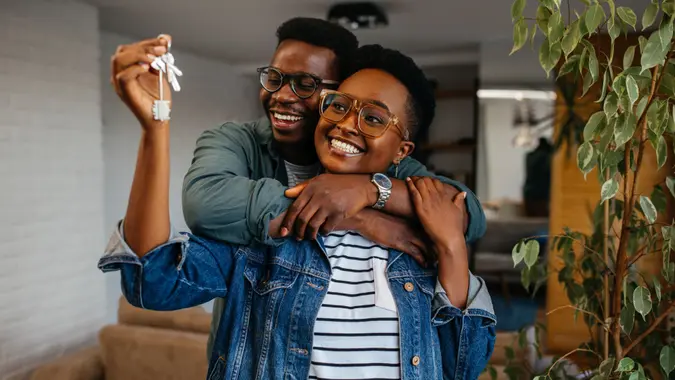 bernardbodo / Getty Images/iStockphoto
Purchasing a home is difficult in today's climate. With surging interest rates and low inventory, many people are struggling to make their dream of homeownership come true. People are making it happen every day, though, and it's mostly a matter of being monetarily prepared. Are you?
Mortgage Interest Rate Forecast for 2023: When Will Rates Go Down?
See: 3 Things You Must Do When Your Savings Reach $50,000
Let's explore what it takes to be financially ready to buy a home.
You Have Enough Steady Income 
First, you'll need to know how much home you can afford. As a general rule of thumb, "Most people can afford to purchase a home that's about two or three times their annual income," said Howard Dvorkin, CPA and chairman of Debt.com. 
You Have a Solid Work History 
Your income shouldn't just be great enough to support the purchase of a home, it should also be historically steady. This means having a solid work history. 
"Having a solid work history is important for demonstrating financial stability to your lender and the capacity to repay loans in a timely manner," said Grant R. Menard, president of Onshore Mortgage LLC. 
You Have a Good Credit Score 
Now the credit score you've been working so hard to propel to "excellent" comes into play.
"A good credit score, at minimum, is key for securing any loan or line of credit," Dvorkin said. "This is because the higher your score, the more favorable rates and fees you'll pay on a mortgage loan."
Take Our Poll: How Much Salary Would Buy You Happiness?
When you apply for a mortgage loan, your loan officer will pull your credit with all three bureaus (TransUnion, Equifax and Experian).
"Each individual has a different credit score and the lowest middle score of all borrowers on the loan will be used for pricing and qualification," Menard explained. "The riskier you appear to the mortgage lender, the less likely you will be to get credit or, if you are approved for your mortgage, the higher the rate will be."
You Have Enough Money for a Down Payment and Closing Costs 
You'll need to calculate how much a down payment and closing on a home will cost you.
"A down payment can be upwards of 20% of the cost of your home, but it can also be lower depending on your credit score," Dvorkin said.
Your Debt Is Well Managed 
Lenders examine how much debt you have compared to how much income you earn.  This is known as your debt-to-income ratio (DTI).
"Ideally, your DTI should be below 36%, but some lenders may still approve loans with higher ratios if other factors are strong (such as high income or excellent credit)," said Scott Nelson, founder of Thrive Wealth Strategies. "However, it's generally best to pay off or reduce any outstanding debts before taking on such a large financial commitment like buying a home."
You Have a Budget for Monthly Home Expenses
Buying a home isn't a one-time expense; it's ongoing. You should have a thoroughly detailed budget addressing monthly mortgage payments and other housing expenses.
"For new homebuyers, a mortgage calculator can help you get an idea of what loan amount and interest rate you can afford," said Menard. "This calculator can be a great tool in helping you decide on a monthly budget that fits your needs. Just input your desired loan amount and rate, and see how it impacts your estimated monthly mortgage payments. This mortgage calculator is a great tool to help you get a basic understanding of monthly payments and control your overall mortgage costs based on the amount you borrow.
And don't forget the "little things" like bills, property taxes and repairs.
"In addition to monthly mortgage payments, clients should keep in mind additional monthly costs such as homeowners association dues, gas, electric, water and having some reserves on hand for any unforeseen maintenance or repairs," Menard said. 
You Have an Ample Emergency Fund 
Having an emergency fund is important for everyone — but it's crucial for homeowners who are on the line with their lender.
"[An emergency fund] will help you cover any unexpected expenses that may come up, or help make mortgage payments if you ever lose your job," said Shaun Martin, owner and CEO of We Buy Houses In Denver.
Finance experts recommend stashing away at least six months to even a year of savings in your emergency fund.
Buying Fits Into Your Overall Financial Plan
Before making as massive a financial decision as purchasing a home, make sure it fits into your overall financial plan and goals.
"Consider how owning will impact other areas of your life — such as retirement savings or paying off other debts — and make sure everything aligns with what's most important to you long-term," said Nelson.
You're Emotionally Ready, Too
Yes, finances are the biggest aspect of buying a home, but that's not the full picture. One must also be emotionally and mentally ready to make the switch from renting to home ownership. It's a major transition.
"Buying a home is a big decision, and it's important to be emotionally ready for the responsibilities and financial commitment that come with it," said Rinal Patel, Realtor and founder of We Buy Philly Home. "If you are excited about the prospect of owning a home and feel ready to take on this new chapter in your life, it may be a good time to start looking for your dream home."
More From GOBankingRates