Real Estate 2023: Buying a Home Is Now 62% More Expensive Than Renting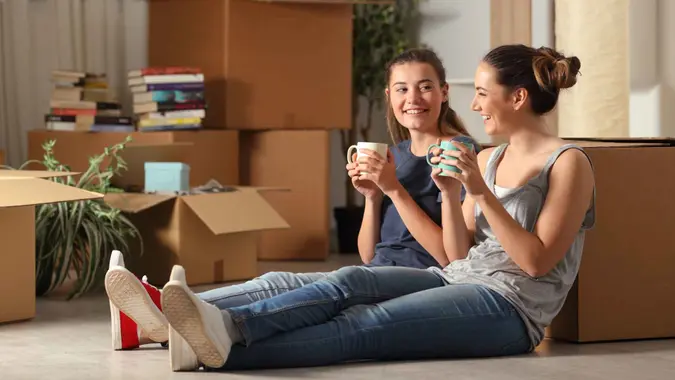 AntonioGuillem / Getty Images/iStockphoto
The real estate market in 2023 is undergoing significant changes, and one striking trend is the widening gap between the cost of renting and buying a home. In some U.S. cities, the cost of renting is at least $1,000 per month cheaper than the cost of owning.
Additionally, MSN reported that the price gap has reached its widest point since 2000, making homeownership a considerably more expensive endeavor compared to renting these days.
The Growing Price Gap
The analysis revealed that the cost of buying a home has surged compared to renting, reaching a staggering 62% difference. This means that, on average, it's now 62% more expensive to purchase a home than it is to rent a similar property. This growing chasm in costs has several contributing factors.
Rising Home Prices
One of the primary drivers of the widening price gap is soaring home prices in many parts of the U.S. The demand for housing has outpaced supply in numerous markets, pushing prices to record highs. This surge in home prices makes the upfront cost of buying a home substantially higher, including down payments and closing costs. CBS indicated that homebuyers also need to consider the total cost of owning, including mortgage rates, property insurance, and property taxes.
Mortgage Interest Rates
Another factor is the current mortgage interest rates, which are over 7%, per CNN. While rates have been historically low in recent years, they have climbed to new heights in 2023. Higher interest rates lead to increased monthly mortgage payments, further adding to the overall cost of homeownership.
Supply and Demand Dynamics
The supply of available homes for sale remains limited in various regions, intensifying competition among buyers. This high demand and limited supply contribute to bidding wars, driving prices even higher. In contrast, rental markets do not face the same level of pressure, helping to keep rental costs relatively stable.
What Does This Mean for Homebuyers and Renters?
As the price gap between renting and buying widens, it poses challenges and considerations for both homebuyers and renters.
For homebuyers:
Prospective homebuyers may face increased financial barriers to homeownership, including larger down payment requirements and higher monthly mortgage payments.
Careful financial planning and budgeting are essential to navigate the current real estate market. Homebuyers should be prepared for potentially higher costs than in previous years.
Exploring alternative financing options, such as first-time homebuyer programs and government-backed loans, can help mitigate some of the upfront costs associated with buying a home.
For renters:
Renting remains a viable and more affordable option for many individuals and families, especially those looking to maintain flexibility in their living arrangements.
While homeownership is often seen as an investment, renters should consider other ways to grow their wealth, such as investing in stocks or contributing to retirement accounts.
Renters should also keep an eye on the real estate market, as shifts in pricing and availability could present opportunities to enter the housing market at a more favorable time.
More From GOBankingRates