5 Reasons Not To Sell Your Home Right Now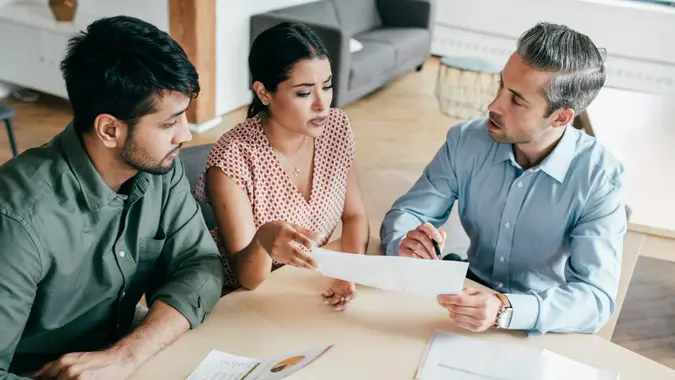 kate_sept2004 / Getty Images
If you own a home, you might wonder whether now is the time to sell your property. After all, the housing market has been a wild ride over the last few years. Home Bay notes that from January 2020 to June 2022, the median home sale price rose 42%t. While prices have steadied some, they are still high, and less inventory has made some homeowners consider putting their houses up for sale
However, before you put your property on the market, you may want to consider whether it is the right time to sell. We asked experts from around the country to weigh in on why you might not want to sell your home right now. Here are five reasons they said you should hold on to your property.
Market Uncertainty
Josh Dotoli, principal at the Dotoli Group and a luxury real estate advisor, said, "Selling your home in the current market can be a risky endeavor. There are many reasons why you should not be hasty when it comes to selling your home right now." 
One of the primary reasons is, "The housing market is unpredictable – with changes in demand, economic uncertainty, and rising interest rates, you may find yourself having difficulty selling your home once you list it.," said Dotoli.
Matt Teifke, founder and principal broker at Teifke Real Estate, agrees.
"Unpredictable markets can instantly reduce the value of your home. It's essential to wait until the market stabilizes before you start selling any real estate property so that you don't get much less money than you expected," he said. "Slow market conditions can also mean it will take longer to find a buyer, so you might be waiting several months or even years just to sell."
High-Interest Rates
"Interest rates are higher now than they were a few years ago," said Bridget Blonde, a realtor for Nest Realty in Chatham, Ontario, Canada. "If you break your mortgage and get a new mortgage now, you'll definitely be paying a higher rate. And, even if you get a blended rate with your existing mortgage and your new mortgage, your payments will still go up."
Take Our Poll: Are You Concerned About the Safety of Your Money in Your Bank Accounts?
High Home Prices
While it may seem counterintuitive, high home prices can be a negative for a seller. The reason is that many sellers will be purchasing another property. If the prices are too high, then they may not be able to afford an upgrade even though they sold their current home for top dollar. 
Limited Inventory
Another consideration for sellers is the small inventory on the market right now. Again, if you are looking to buy, then it can make it extremely difficult and expensive. You may be priced out of your target neighborhood if you can even find anything available.
"If you sell your home, you need to find somewhere else to live! Most markets in North America continue to have higher demand for housing than supply. This means prices rise, and it's difficult to find yourself a home right now," noted Blonde.
Moving and Closing Costs
Nearly all of our experts agree that moving, no matter which way you slice it, is expensive.
"You may not have enough money saved up in order to make a move into a new home. If you decide to sell your current home, you'll need to be able to cover the expenses of finding another place to live," said Teifke. "Moving costs and any related fees can add up quickly; make sure you have enough savings before making your decision."
Dotoli agrees, noting when you sell your home you will likely pay for additional costs like commissions, stamp duty and taxes. "Your finances may be affected negatively – if you need to wait longer than anticipated to sell your home, this can put a strain on your finances if you are already overextended," he said.
Blonde concurs with the expectations and financial costs for home selling and moving. "Moving is expensive. Preparing your house for sale, movers, address changes, utility deposits, renovations- these are all often associated with moving and are expensive," she said.
More From GOBankingRates