The Do's and Don'ts of Crowdfunding the Down Payment on Your Home

7 min Read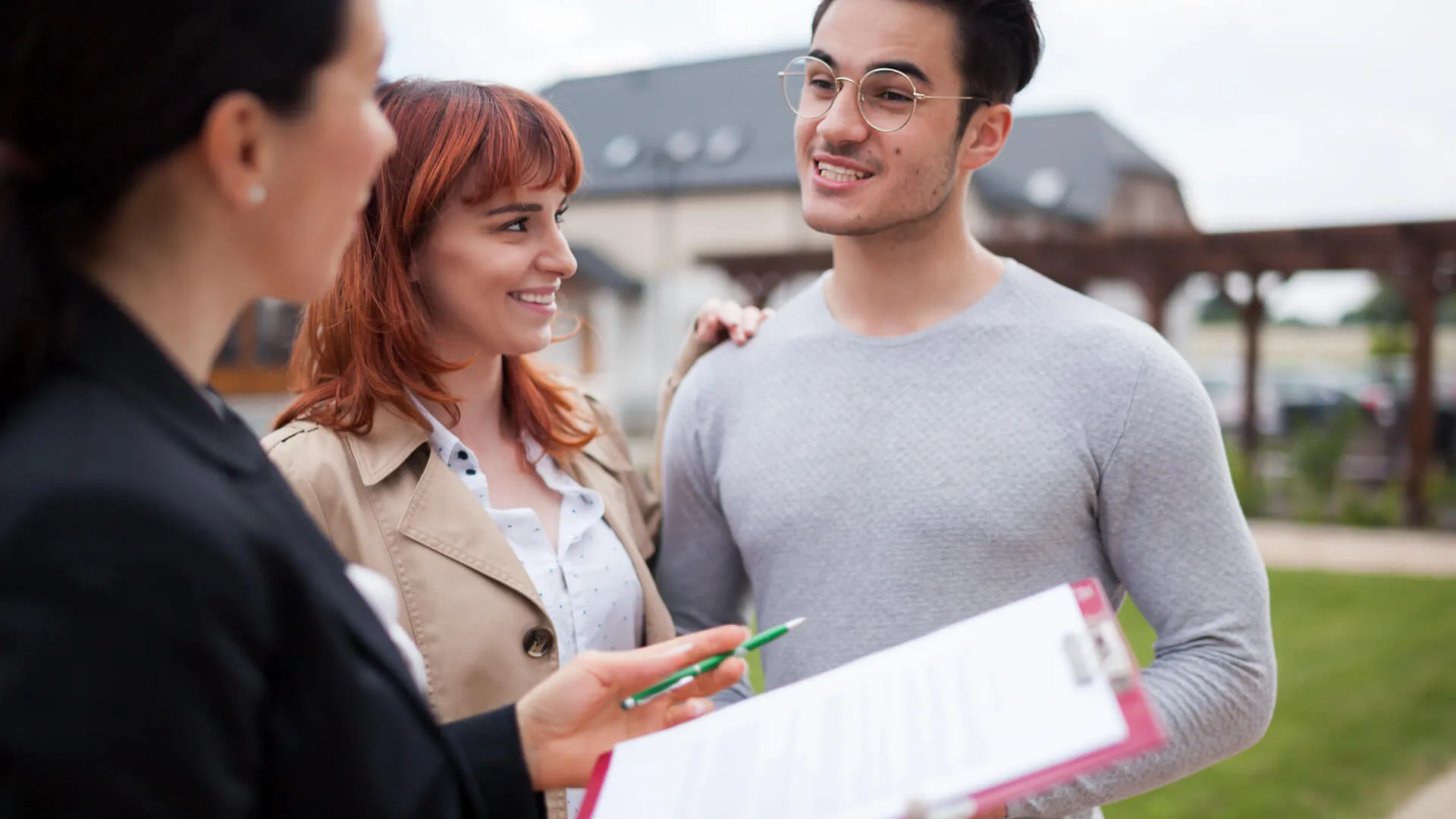 Looking to buy your first home? There's a lot to think about — and one of the most important things is how you'll come up with the down payment. A high down payment is a common barrier for millennial homebuyers. There are first-time homebuyer programs, down payment assistance programs and first-time homebuyer grants, but they often have strict requirements to qualify. A new option that might help is crowdfunding your down payment.
Click through to learn when you should — and shouldn't — be crowdfunding the down payment on your first home, so you aren't blindsided during the homebuying process.
1. Do: If It Could Be a Faster Path to Homeownership
Coming up with the down payment is probably the most onerous part of buying a home. Many people have sufficient income to easily support a monthly mortgage payment. In fact, owning is less expensive than renting in many areas of the country. But trying to scrape together that 10% or 20% down payment — or even the 3% that some first-time homebuyers qualify for — can be challenging. Crowdfunding is a good option for those with the means to afford a mortgage payment but little saved up for a down payment.
Take Our Poll: Do You Have a Second Job or Backup Plan in Case You Are Laid Off?
2. Don't: If You Have No Down Payment at All
Crowdfunding your down payment is a good idea if you have some savings you can use on a down payment but you'd like to put more money down. Trying to raise the entire down payment for a new home is challenging, however, and you might not reach your goal. In this case, you might be faced with the dilemma of returning gifted funds to your donors.
3. Do: If You Have Lots of People Who Can Help
It used to be that if you were getting a gift for all or part of your down payment, it could only come from close family, your employer, your church or a community non-profit organization. You also needed documentation that the down payment assistance was a gift instead of a loan. Lenders wanted to be sure that the borrower wasn't taking on more debt than just the mortgage cost. But crowdfunding platforms like HomeFundIt.com, make crowdfunding a more straightforward process.
4. Don't: If You're on a Tight Schedule
If you have to purchase your home so you can move in at a specific time, crowdfunding could be a risky move. If you don't receive enough money in the time you might end up scrambling to find another place to live or to find additional cash. Crowdfunding your down payment is best for those who have some flexibility.
5. Do: If You Want a Home for a Wedding Gift
Couples who are getting married and anticipate buying a home shortly thereafter can crowdfund their down payment in lieu of wedding gifts. Many couples have already set up a household together before they walk down the aisle, so they probably already have a lot of the household items that are traditionally given for wedding gifts. Suggesting that guests give to a down payment fund is easy for the guest and helps the happy couple get what they really want.
6. Don't: If You Will Feel Obligated to Return the Favor
People have different attitudes about receiving gifts. Some accept them graciously for what they are — gifts, not loans. Others feel a sense of obligation to repay the gift, even if it's a large one. If you think you will feel obligated to repay your donors in some way, you might be better off saving the money for a down payment yourself.
7. Do: If You Might Become 'House Poor'
If you don't have sufficient savings to pony up a down payment, you might have difficulty dealing with the inevitable surprises that come with owning a home. Those with no savings to replace a broken hot water heater, for example, or deal with a termite infestation, could quickly find themselves in financial trouble. Crowdfunding for a down payment might be smart if it lets you put other money toward emergency expenses. Don't tap your emergency fund to buy a home — keep it stocked for true emergencies and spend it then.
8. Do: If You Want to Avoid Mortgage Insurance
Borrowers who get a conventional loan and have less than 20% to put down usually have to pay private mortgage insurance or PMI. If you don't have enough money on your own for a 20% down payment, crowdfunding could be a good way to get you to that magic 20% number, avoiding PMI.
9. Don't: If You Feel Like You're Asking for a Handout
We all have different levels of comfort about asking for money. Some people have no problem with it. Others need to have a very good reason to do so, and other feel very uncomfortable asking. If you fall into the latter category, crowdfunding might not be the best choice for you.
10. Do: To Get a Better Interest Rate
Some lenders will give you a better interest rate if you have a larger down payment. If you can shave an eighth or a quarter of a point off your interest rate over 30 years, that can add up to some serious cash. If your available down payment savings won't quite get you there, you might consider crowdfunding the rest.
11. Don't: If You'll Feel Less Invested in Your Home
The housing crisis of 2008 was brought on in part by a large number of borrowers who had financed all or nearly all of the value of their homes. When the bottom fell out and their home values tanked, these borrowers felt little remorse in walking away from their homes and their mortgage obligations. The concern is that homeowners who have no or low down payments have no "skin in the game" in terms of their investments — financial and emotional — in their homes. In these cases, crowdfunding might not be the right option.
12. Do: If It Will Help You Make a Bigger Down Payment
If you have some money saved for a down payment but you're hampered by student loans or other expenses, yet you're still sure you can make your monthly mortgage payments, crowdfunding might be a way to put more down on your home than you otherwise could. You can still buy a house when you have student loan debt.
13. Don't: If It Makes You Uncomfortable
Buying a house is both an emotional and a practical process. Sometimes you can work through all the numbers and have everything come out right on paper, but it just doesn't feel right to you. Of course, the opposite can happen as well. If you're uncomfortable with the idea of crowdfunding your down payment, you can usually find another way.
The Bottom Line
Crowdfunding the down payment on a new home isn't for everybody. But if you have part of your down payment, or you have a wedding coming up where you'll be getting gifts anyway, or you have people you know want to help you, crowdfunding might get you into that first home sooner and easier than you otherwise could.
More From GOBankingRates
About the Author