Want To Pay Off Your Student Debt Faster? These States Will Help If You Buy a Home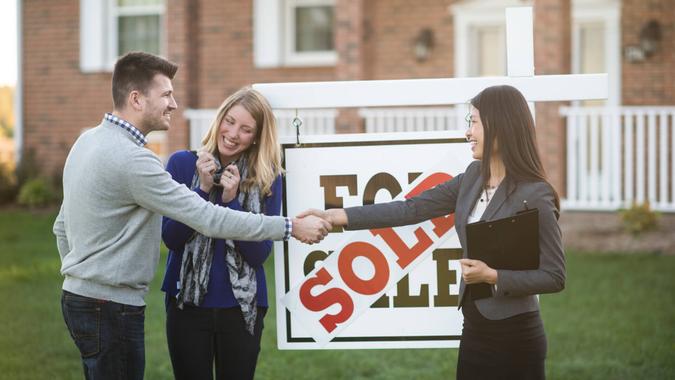 FatCamera / iStock.com
If you have student loans to pay, two states want to help you pay them down — if you're willing to set your roots down. Both Illinois and Maryland have launched new initiatives to help new homeowners unlock their front door by paying down educational debt. 
Learn More: Your Top Student Loan Debt Cancellation Questions Answered
Check Out: How To Refinance Your Student Loans
New "SmartBuy" Programs Target New Homebuyers in Illinois and Maryland
The "SmartBuy" programs are geared towards attracting educated workers with student debt who want to buy homes, but are afraid their existing bills may hold them back. The programs work differently based on which state you decide to settle down in. 
In Illinois, the program is run by the Illinois Housing Development Authority, and helps those with student debt in two ways. First, the program offers qualified buyers $5,000 in assistance, which can be used towards the down payment or closing costs. Once buyers have found a house and go through the process, the program will make a student loan payment on the owner's behalf equivalent to 15% of the home purchase price, up to $40,000. 
To qualify, the house must be the buyer's primary home and the buyer must plan on living there for at least three years. The state program also places maximums on income for financial aid, as well as a maximum home purchase price. 
The program in Maryland is a little more strict, but still offers incentives for college graduates to purchase a home. The Maryland SmartBuy 3.0 initiative, run by the Maryland Mortgage Program, allows homebuyers with existing student debt to qualify for a payment equivalent of up to 15% of their home purchase price, up to $30,000.
If a couple is on the title, one of them must have their student loans completely paid off and must meet all other eligibility requirements.
Both programs are well-funded and work with a number of well-known lenders, including Guaranteed Rate and LoanDepot. 
SmartBuy Programs Among Several Available Nationwide
The new programs join several others offered by cities and states which are hoping to attract an educated workforce to their states. For example, the Niagara Gazette reports the City of Niagara Falls is repaying student loans for applicants to their Live NF program, which offers subsidies for living and working in the city.
In Kansas, new graduates can apply for the state's Loan Repayment Program for working in certain professions serving rural communities. 
More From GOBankingRates