40 Things Every 40+ Should Know About Buying a Home
Learn homebuying tips and considerations for people 40 and up.
1/40
UberImages / Getty Images/iStockphoto
Check Your Credit
Every consumer is entitled to one free credit report from each of the three credit bureaus annually. Knowing what's on your credit report before you approach a mortgage lender will allow you to correct any errors that could potentially cause you to get a less than favorable interest rate or worse -- not get approved for a loan.
Find Out: How To Read a Credit Report
2/40
Dragon Images / Shutterstock.com
Compare Lenders
Just because you have a banking relationship doesn't mean that's where you should apply for a mortgage. In addition to banks, mortgage companies, credit unions and thrift institutions all offer mortgage financing options. See what's available from different lenders that best fits your needs.
3/40
pixdeluxe / Getty Images
Get Preapproved
Think of a preapproval as a way to find out how much home you can afford. The lender will look at your personal information such as income, assets, debts and credit history to determine a tentative loan amount and interest rate. You can request this information in the form of a preapproval letter to show your realtor.
4/40
Bearinmind / Getty Images/iStockphoto
Decide on Space
Unlike a younger person just starting out, you should have a pretty good idea of what the future holds for you and your immediate family. A single person or someone who is married without children will have different needs than a person who has a larger family or teens who are within a year of going off to college.
5/40
Spectral-Design / Shutterstock.com
Think About Your Lifestyle
When you are anticipating major financial changes in the future such as leaving your cushy job to bootstrap your own business, a less expensive property is likely a better financial move. Make sure you give heavy thought to your lifestyle habits and whether your budget is matching them.
Consider How Long You'll Own
For people who aren't sure if they'll still be living in the home after several years, taking out a mortgage might not be a wise choice. At the beginning of your mortgage, most of your payment will go to interest, which means you won't be building equity. So if you sell within a short time, you might not make any profit, especially if you have to pay a real estate commission.
7/40
Olena Yakobchuk / Shutterstock.com
Consider Shorter Terms
Taking out a standard 30-year mortgage in your 40s means you'll be making mortgage payments into your 70s. A 15-year mortgage would be a much better choice if you can swing the payments.
Find Out: How To Pay Off Your Mortgage Early
8/40
SerbBgd / Getty Images/iStockphoto
Make a List
Know the top three things your home must have and the top three the home shouldn't have before approaching a realtor. Once a realtor understands what's important to you, it's much easier for the agent to help you find the property you want.
9/40
FatCamera / Getty Images
Be Wary of Fixer-Uppers
It's one thing if you're buying a home with a few cosmetic issues -- especially if it happens to be in a location where real estate values are high and expected to go higher. But, be careful of buying a home that will need a major facelift. Chances are that you'll have to hire people to make at least some of the improvements, and labor can be expensive.
10/40
AGrigorjeva / Getty Images/iStockphoto
Check Out Schools
Even if you don't have children who are attending the local schools, that doesn't mean that the person who eventually buys your home won't. A good school district will add value to your home, and a poor one will detract.
11/40
Marilyn Nieves / Getty Images/iStockphoto
Investigate Neighborhood Plans
A large, empty lot across from your home could turn into anything from a convenience store to a children's playground, depending on the zoning in that location. Additional traffic or screaming children might not be what you had in mind when you think of your dream home.
12/40
Hero Images / Getty Images/Hero Images
Be Prepared To Negotiate
There's no hard-and-fast rule that says you have to pay the seller's asking price. Instead, look for reasons to negotiate, such as carpet that needs replacing or a roof that's past the point of replacement. Then, use those reasons to drive down the seller's price.
13/40
sturti / Getty Images
Be Cautious of an HOA
When the home you want to buy is in a neighborhood that has an HOA, it's wise to read all of the documents involved to know what you're potentially in for. You don't want to find yourself in a situation where you can't build a treehouse for your child or have to pay increasing association dues each year.
14/40
SpeedKingz / Shutterstock.com
Ask Questions About Renovations
Although the current homeowner might fancy himself a handyman, that doesn't mean his renovation efforts are high-quality or even completed correctly. Find out who completed the renovations and what materials were used to save yourself headaches down the road.
Learn About: Home Renovations That Will Pay You Back
15/40
km406 / Getty Images/iStockphoto
Avoid High-Maintenance Homes
Although a swimming pool with a beautifully landscaped backyard can seem like the perfect oasis to melt your stress away, don't forget that both the pool and the landscaping take extra effort to maintain. Time and money are two essentials for these type of features, and you have to decide if you want to invest in renovations that might hurt you.
16/40
g-stockstudio / Getty Images/iStockphoto
Consider What You're Paying for
When you're preapproved for a substantial mortgage amount, looking for something in a lower price range to save money can be a wise choice. But, don't make the mistake of buying something that will cause you financial heartache in the future just because of the low cost. It's important to like -- or even better, love -- the house you choose to buy or else you'll end up spending more money to make it how you want it.
17/40
Roberto Westbrook / Getty Images/Blend Images
Confirm the Listing Details
Realtors are human, and they make errors. To avoid disappointment, confirm that everything that attracted you to the home is really what you would be getting.
18/40
karamysh / Shutterstock.com
Consider Bed-to-Bath Ratios
Before you commit to a home that has one-and-a-half baths, think again. In situations where you have guests, an extra full bath is pretty much a necessity.
19/40
monkeybusinessimages / iStock / Getty Images Plus
Take the Home for a Semi-Test Run
You should check out things such as water flow from faucets, how the toilets flush and whether rarely used stairs need repairs, according to information on the Bob Vila website. All of these things could be negotiating points if they have issues.
Plan Ahead: Craziest Things That Kill Your Home's Value
20/40
monkeybusinessimages / Getty Images/iStockphoto
Imagine Day-to-Day Living
Don't let perks like large bedrooms and a spacious backyard cause you to overlook your capacity to function daily in the home. For example, if the kitchen lacks counter space or the driveway is too narrow to accommodate two vehicles, you might want to keep looking.
21/40
skynesher / Getty Images
Request Utility Bills
Get a clear picture of what type of energy costs you'll be facing in the home. High heating or cooling costs indicate that the house probably has some energy issues that will cost you some cheddar.
22/40
sirtravelalot / Shutterstock.com
Learn To Overlook Clutter
Although the best practice is for a seller to declutter their home before allowing it to be shown to prospective buyers, some sellers don't take the time. Clutter can be cleared -- look past it and see the home for its potential.
23/40
tostphoto / Getty Images/iStockphoto
Measure Your Furniture
Unless you're planning to buy new furniture, you'll want to use the items you already have. To find out how your stuff will look in your new place, download a room planner app that allows you to enter the dimensions of each room and drag and drop pieces of furniture into the spaces.
24/40
Kristi Blokhin / Shutterstock.com
Check Out Storage Options
Closet space, cabinet space and built-in shelving are all important features in a home. Compare the storage space you currently have to what your potential home offers to ensure that you won't have to rent a storage unit for excess belongings.
25/40
Marko Poplasen / Shutterstock.com
Don't Get Attached to Decor
Just because the home you're considering appears perfectly staged doesn't mean that it will look the same when it comes time for you to move-in. Spare yourself the disappointment and remember what you're paying for.
26/40
g-stockstudio / Getty Images/iStockphoto
Do a Drive-By
You'll be able to get a feel for what the neighborhood is really like. After work, you might see that a neighbor parks one or more cars on the street in front of your home. Or, you might note that there are several children riding bikes up and down the street.
27/40
Andrey_Popov / Shutterstock.com
Don't Ignore Listings That Don't Appeal
When a realtor is helping a buyer find a home, he or she generally will try to find properties that will potentially interest you. Even if you've looked at the listing and the pictures don't appeal, that doesn't mean you won't like the property.
28/40
goodluz / Shutterstock.com
Pending Contracts Can Fall Through
When a home you really like has a contract pending, consider making a backup offer to the seller. Sometimes, deals fall through, which could leave you in the perfect position to get the home of your dreams.
29/40
luckat / Shutterstock.com
Look for Water Problems
Leaky roofs, water seeping into the home and other water-related issues can be a nightmare and cost hundreds or thousands to repair. Look for signs that water might be an issue before committing to buy, such as checking the ceiling for water stains.
30/40
Dragon Images / Shutterstock.com
Avoid Historic Homes
Homes from over a quarter-of-a-century ago could have electrical wiring issues that aren't up to code. Such issues could cause both lenders and insurers to shy away if you decide to purchase a home of this age.
31/40
Dragon Images / Shutterstock.com
Check the Commute
Even if the home is within an acceptable driving distance to your workplace, you'll need to know the actual commute times during peak traffic periods. Get behind the wheel and drive the route, even if you have to take a day off from work.
32/40
PhuShutter / Shutterstock.com
Don't Lowball the Seller
Make an offer that at least meets the seller's base price or else you might find your bid rejected. When a seller has more than one offer on the home, you need to make your bid as competitive as possible.
33/40
Caiaimage/Agnieszka Olek / Getty Images/Caiaimage
Hire a Reputable Home Inspector
Although no one likes to consider the possibility of a home inspector being in cahoots with a realtor or a seller, it can happen. Hire an inspector that's known for his integrity, so you will know no issues with the home are being overlooked.
34/40
stevecoleimages / Getty Images/Vetta
Insist on Specialty Home Inspections
Most home inspectors are generalists, not specialists, according to Realtor.com. When a home you're considering has features such as a septic system or solar panels, you should find a specialized inspector who is experienced in evaluating such features.
Eye-Opener: 8 Ugly Truths About Buying a Home
35/40
franckreporter / Getty Images
Take Pictures of Electronics Set-Ups
You'll save tons of time when setting up computers and home entertainment systems in your new home if you snap some quick pre-move pictures of how everything hooks up.
36/40
monkeybusinessimages / Getty Images/iStockphoto
Pack a Box of Essentials
Nothing's more frustrating when you're trying to get organized in a new home than having to hunt down essentials such as toilet paper, hand soap or towels. Pack a special box loaded with things you know you'll need so you won't have to waste time rounding them up later.
37/40
Xesai / Getty Images/iStockphoto
Make a Down Payment Worth Something
In your 40s, you're likely to have some savings stashed away. The more you put down on your soon-to-be abode, the less you have to finance. That means less interest and a quicker payoff.
38/40
Jacob Ammentorp Lund / Getty Images/iStockphoto
Avoid Making a Job Change
Job stability is a key factor in the mortgage lender approval process because it shows that you will be able to continue to meet your financial obligations. Wait to make the change until after you sign on the dotted line or else your loan could be denied or delayed.
39/40
JGI/Tom Grill / Getty Images/Blend Images
Don't Apply For Additional Credit
Sometimes mortgage lenders will check your credit one last time before final approval of your loan. Buying a car or opening a slew of credit accounts can change your credit picture and might cause your loan to be denied. Wait until after your loan is a done deal to apply for new credit.
40/40
Szepy / Getty Images/iStockphoto
Ask Questions at the Closing
Mortgages include a considerable amount of documentation. Even in your 40s, if this is your first home purchase, you need to ask questions. You're signing up for what is likely the biggest investment in your life, so make sure you understand exactly what you're agreeing to.
More From GOBankingRates
About the Author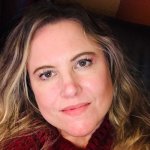 Cynthia Measom is a personal finance writer and editor with over 12 years of collective experience. Her articles have been featured in MSN, Aol, Yahoo Finance, INSIDER, Houston Chronicle, The Seattle Times and The Network Journal. She attended the University of Texas at Austin and earned a Bachelor of Arts degree in English.