9 Things To Sell To Help You Save for a Down Payment

5 min Read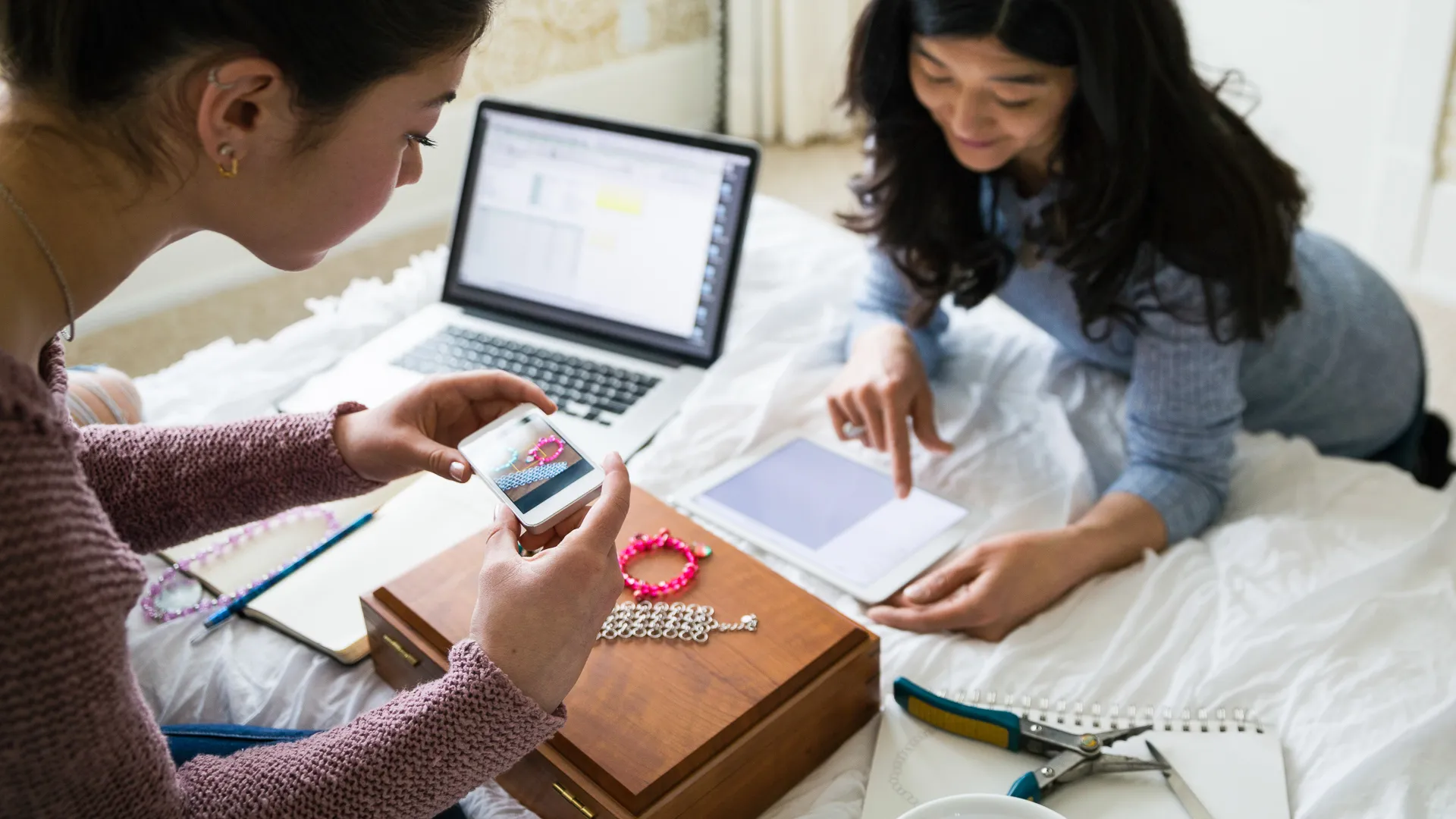 Designer Clothes
Kevin Bazazzadeh, founder of Brilliant Day Homes, recommends selling any preloved, gently worn clothes online. You can save up even faster for a down payment by selling rarely used designer clothes, shoes or handbags.
Try listing on websites like Poshmark and thredUP, using consignment shops with an online presence such as The RealReal or Le Prix or selling through an online marketplace like eBay or Craigslist.
Take Our Poll: Do You Think You Will Be Able To Retire at Age 65?
Secondhand Electronics and Accessories
If you have any older smartphone models or barely worn accessories like headphones or chargers kept in a closet, consider selling off these items to reach your down payment goal. Sell electronics through a trade-in program or post a listing through Facebook Marketplace for potential buyers to check out.
Bazazzadeh recommends giving the gadget a thorough cleaning before taking photos to post online. In the description, make sure to include the model, storage capacity, color, condition, battery health, your reason for selling and your selling price.
Collectibles
Do you have any vintage comic books or unboxed action figures in your home? What about rare trading cards or autographed posters?
Consider selling these collectibles to fans with interested buyers. You may do this by using an online auction website, going through a dedicated collectibles website or exploring a classified website or online forum dedicated to collectors.
Jewelry
Necklaces, bracelets, earrings and rings may all be sold to help save for a down payment. Jewelry with real gemstones and diamonds may quickly help you reach your saving goal. 
Consider selling rare or unique pieces of jewelry on online auction sites, dedicated jewelry websites and brick-and-mortar storefronts that specialize in selling used jewelry.
Furniture
Homes with antique dressers, grandfather clocks, lamps, sofas and other types of furniture may decide to sell off these items. 
Some pieces of furniture, depending on their style like mid-century modern pieces, may sell for a higher price. Consider selling off through Facebook Marketplace, an auction site or even hosting an estate sale to clear out larger pieces and allow buyers to safely transport them home.
Recreational Gear
Do you have bicycles, scooters or skateboards permanently living in your attic? What about other hobby-related pieces of gear, like a snowboard you rarely use or a kayak that only gets out once a year at most? Recreational gear is a great way to earn extra cash. You can even sell accompanying accessories, like bike helmets and knee pads, for even more money to put towards your down payment.
For those struggling to part with recreational gear, consider renting out these items through rental marketplaces that allow you to earn a bit of money each time the item is rented out.
Fitness Equipment
Chances are there might be a few fitness items, like a stationary bike, dumbbells or a treadmill, that you purchased during the COVID-19 pandemic that is currently gathering dust in the basement. 
Sell off any fitness or exercise items through Facebook Marketplace or host a garage or estate sale that allows visitors to stop by and pick them up.
Musical Instruments
Did you buy a guitar or a set of drums with the hopes of taking up lessons, but it never quite panned out? 
Sell musical instruments to others interested in these hobbies. You may visit a storefront that specializes in reselling gently used instruments or sell them through auction websites or online marketplaces. If you have a musical instrument that is particularly valuable or belonged to a famous musician, you may be able to make significant money off the sale of that sole item.
Holiday Supplies
It might sound like an odd decision to sell holiday decorations to put a down payment on your home, but for a discounted price many may be interested in purchasing these items. 
Holiday items, like Halloween decorations, blow up lawn decorations, fake Christmas trees, ornaments, stockings and more, are occasionally impacted by supply chain shortages. Selling the boxed items kept in your attic or basement allows buyers to celebrate the holiday seasons without worrying their stores will run out of inventory and lets you put the money earned toward your dream home.
More From GOBankingRates
About the Author