What Is 'Rentvesting' and Should You Be Doing It?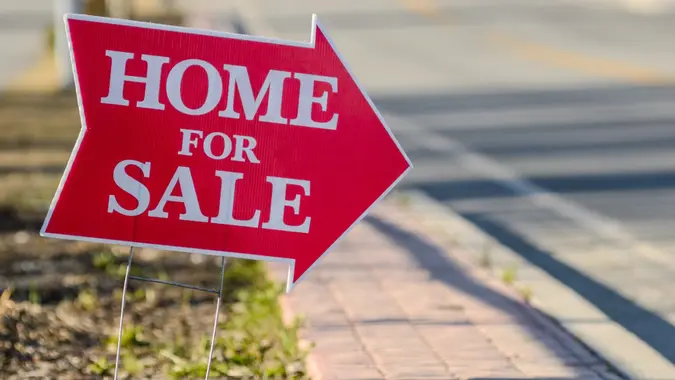 Jeff Manes / Getty Images/iStockphoto
With the housing market in shift and some predicting that home prices will dip in the new year, those who have been looking to get their foot in the door of real estate may want to think about rentvesting.
But what is rentvesting exactly? Who's doing it, and what are the pros and cons? 
Defining 'Rentvesting'
"Rentvesting is the practice of investing in a location you can afford and renting in a location you would like to reside in but can't normally afford," said Carl Jensen, founder of Compare Banks. "Rentvesting is a tactic that can assist you in overcoming financial challenges and the astronomical expenditures associated with merely owning a property.
"It is effective because it enables you to rent in a location that is more in line with your lifestyle while buying a home in a location that is more in line with your finances. It is a very clever strategy because the home you bought functions as an investment even if you are also renting. Additionally, it implies that you are building equity that you may potentially utilize to buy other properties, even your own house if it is financially feasible."
Who Is Rentvesting? 
"People rentvesting are typically looking for a way to invest in the property market and earn passive income while still having the flexibility to rent their primary residence," said Kevin Baxter, a personal finance expert and the financial advisor of MoneyToday. "Rentvesting can appeal to people who may not have the financial resources to purchase a home to live in outright or who prefer the flexibility of renting. It can also be a good option for people who like the flexibility of renting their primary residence."
Is Rentvesting New? 
Though the term has picked up buzz in recent years, in practice, it's not new. 
"It is not a new fad, as the idea of investing in properties has been around for some time now," said Jake Hill, CEO of DebtHammer. "But, the modernization of the housing market and the stark reality of the unaffordability of living has inspired more people to get behind both renting in one place and owning a more affordable home at the same time."
The Pros of Rentvesting 
"In the end, rentvesting enables you to rent in the neighborhood where you want to reside," Jensen said. "Additionally, it has a lot to offer in terms of your current situation, nearby amenities, your finances, security and protection. Due to the increase in your borrowing capacity and the cost savings from lower mortgage interest, it will probably help your money perform better for you now and in the future. All of this aids in the development of your retirement account."
The Cons of Rentvesting 
But rentvesting may not be the best choice for everybody. 
"First off, if you choose to purchase an investment property instead of a primary residence, you will not be eligible for the FHOG or discounts for that estate," Jensen said. "These are intended for first-time owners.
"Additionally, if you're an owner and a tenant at the same time, you'll have a lot of bills to pay. You will have expenses besides paying rent, such as municipal taxes, estate management costs, upkeep, landowner insurance and loan repayments. When you rent, you have little influence over how long you may reside in your home, which increases the likelihood that you'll move frequently.
"Finally, if you decide to dispose of your investment at a profit, you might have to pay tax on the profit."
Will Rentvesting Be a Growing Trend in 2023? 
According to Mynd's 2022 Consumer Report, 19% of real estate investors are rentvesting. Will it grow in 2023? 
"It is difficult to predict what rentvesting will look like in 2023, as it depends on a variety of factors, such as economic conditions, interest rates and property values," said Felix Hernandez, associate broker at RxP Team. "If the interest rates continue to rise, the potential cash flow from the investment property will start to thin to a point that it may not be worth doing it for some.
"The amount of money that can be made through rentvesting depends on a variety of factors, including the location of the property, the condition of the property and the rental demand in the area. It is important to carefully consider these factors and do thorough research before making any investment decisions."
More From GOBankingRates