Why the Housing Market Was Slow in Spring 2023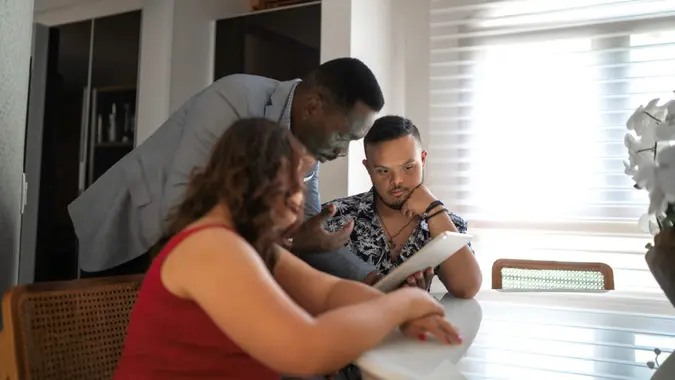 FG Trade / Getty Images/iStockphoto
Spring is generally a busy time for home sales, but not this year. In many parts of the country, the real estate market was unusually quiet.
Pending home sales declined 15.7% year over year — maintaining a 13-month streak of double-digit drops — during the four-week period ending June 18, 2023, according to Redfin. Additionally, new listings of homes for sale dropped 24% year over year.
Curious about what happened this spring? Several real estate agents weighed in with their thoughts on the slowdown.
Interest Rates
At the start of spring — the week of March 23 — the average 30-year fixed-rate mortgage was 6.42%. This number climbed slightly to 6.71% by the end of spring — the week of June 29. When compared with even last year, this is a major surge. Rates averaged 4.67% on March 31, 2022 and 5.70% on June 30, 2022.
"With the interest rate increase, purchasing power was impacted and many cannot afford the type of property they might have been looking for previously," said Nicole Beauchamp, NYRS, senior global real estate advisor and licensed associate real estate broker at Engel & Völkers, based in New York City.
Inventory
"In a market such as this, it is strongly need driven," Beauchamp said. "Even then, somewhat lateral moves are minimal when considering all the costs involved."
However, buyers who were able to find a new home may have lucked out. "For those who are actively looking, less competition can lead to good deals — even taking into account the increased cost of capital," she said.
Will Rodgers, a partner at the Alper Real Estate Group, based in McClean, Virginia, agreed the lack of spring sales was due to a shortage of homes for sale.
"Some major markets are still seeing competition over homes, despite high interest rates," he said. "Many homeowners either purchased their home or refinanced when the rates were at record lows during the pandemic."
He said people don't want to part with a great interest rate right now because the cost of homes is greatly inflated, due to both high prices and high rates.
"Only sellers that are forced to sell are doing so," he said. "The markets are not hot because there are not enough sales."
Inflation
It's not too surprising that inflation is partly to blame for a slower spring homebuying season.
"There was a greater number of homebuyers making smaller down payments, a noticeable rise in the house prices and a greater demand for alternate home-buying options," said Bailey Moran, a real estate agent and the chief operating officer of Austin TX Realty.
She said the combination of these factors caused a decline in real estate activity.
"The trends that define this industry are always subject to change," she said. "It's best that both buyers and sellers stay on the lookout for any changes in economic activity as this can be indicative of change in real estate market trends."
Seasonal Patterns
"While spring is typically considered a busy season for real estate, it doesn't always guarantee high market activity," said Boyd Rudy, team leader and associate broker at MiReloTeam Powered by KW Professionals, based in Southeast Michigan. "Other external factors like severe weather conditions, changes in buyer preferences or shifts in the local economy can impact the level of real estate activity during springtime."
Ultimately, he said the reasons for a slower spring market could vary by location.
"It's important to remember that real estate markets can be influenced by numerous factors, and each market is unique," he said.
COVID-19
It's been more than three years since the COVID-19 pandemic started, but Rudy said the real estate market is still feeling its impact.
"During the spring of 2020, many markets experienced a slowdown due to restrictions on in-person showings, economic uncertainty and changes in buyer behavior," he said. "Although the situation may have improved by subsequent spring, lingering effects or uncertainties related to the pandemic could still influence market activity."
No Slowdown
In his area of Southern New Hampshire, Shaun MacDonald, Realtor with Berkshire Hathaway HomeServices Verani Realty based in Massachusetts and New Hampshire, said spring started slow, but quickly got back on track.
However, he agreed that low inventory has been an issue overall this spring. "In the Boston area and most other places around the county, the driving force behind the slow sales is a lack of inventory," he said. "Buyers are still foaming at the mouth to buy, despite high interest rates."
Only time will tell if the summer months will also veer off track or follow standard patterns. If you're looking to buy or sell, meet with a real estate agent in your area to get more insights on the state of the local market.
More From GOBankingRates