10 Startups That Will Put Money in Your Pocket
Investing in startups can sometimes lead to huge returns. GOBankingRates picked 10 of the best startup businesses that offer the potential for sizeable and sustained returns based on recent market trends and expert opinions.
Startups like Apple, which was conceived in a suburban garage and saw revenues grow to more than $19.3 billion in 2006, and Skype, whose revenues skyrocketed to almost $860 million in 2010, are the success stories that keep investors on the hunt for the next big thing. But investing in startups is not for the fainthearted. Read on to see which startups are currently showing the most promise.
1. Blue Apron
Blue Apron provides a lifestyle service, a market that is seeing significant growth, according to The New York Times. Based in New York, the company delivers recipes and fresh, pre-measured ingredients to customers' doorsteps, allowing the modestly wealthy but very busy to cook somewhat-elaborate, restaurant-quality food with relative ease. The company was launched in 2012 by Matthew Wadiak, graduate of the Culinary Institute of America and protégé of Charlie Trotter and Paul Bertolli; Matt Salsberty, a venture capitalist; and Ilia Papas, a technical architect.
According to startup database Crunchbase, Blue Apron has raised $193 million in startup funding so far. Techcrunch's social activity reveals that Sean Sullivan, entrepreneur and founder of HealthNetwork.com is courting the company, posting, "My wife and I love Blue Apron. I'd actually like someone from their Biz Dev department to get in touch with us."
2. Couchbase
Couchbase has developed a NoSQL database to meet internet users' needs in the age of big data and cloud computing. The technology has been pioneered by Facebook Google, Amazon, and LinkedIn, and it speeds up the use of apps. The technology is set to replace traditional relational database systems as enterprises opt for NoSQL. According to the company's LinkedIn page, "Customers are solving problems at a scale that would previously have been unimaginable."
The company was launched in Mountain View, Calif., by Damien Katz, a Lotus Notes developer; Dustin Sallings, a developer and engineer; Steve Yen, a technology architect; and James Phillips, a software engineer and entrepreneur. A total of $116 million has been raised since the company's founding in 2009, and investors include various equity groups such as Accel. Accel partner Kevin Efrusy explained Accel's investment in Couchbase as part of his company's interest in finding "the leaders for the big data market."
3. Digital Ocean
Digital Ocean is a hosting service for cloud developers that has servers in Amsterdam, New York and San Francisco. Developers like the intuitive interface that offers tutorials and scalability. Customers receive an almost unlimited supply of computing power hosted in the company's data centers. Digital Ocean's vision is to "build the next revolutionary cloud."
The company's founders are Jeff Carr, chief software architect and entrepreneur; Moisey Uretsky, chief product officer; Ben Uretsky, a network engineer with a background in VoIP technology and formerly with Cisco Systems, Inc.; Mitch Wainer, an expert in digital marketing and website optimization; and Alec Hartman, rails developer. According to Crunchbase, the company has raised $173.2 million since its founding in 2011. Business Insider reports that the company just received $83 million dollars in funding in July 2015 and counts celebrity Beyoncé among its high-profile customers.
4. Instacart
Another company considered one of the best startup businesses is Instacart. Instacart deliveries groceries from over 70 stores to the doorsteps of busy professionals in as little as one hour. The company is based in San Francisco, and raised nearly $275 million in funding as of 2014, according to Crunchbase.
Its founders include Max Mullen, an entrepreneur and graduate of the University of Southern California; Brandon Leonardo, an entrepreneur and graduate of San Jose State University; and Apoorva Mehta, a former Amazon executive. The company has between 100 and 250 employees. According to Techcrunch, the company raised an additional $210 million in December 2014 and is now valued at $2 billion. Techcrunch also reports that the company is planning to partner with logistics startups to outsource some of its delivery functions and allow for scalability.
5. Jet
Jet.com technically just launched but has already raised $225 million and has between 100 and 250 employees, according to Crunchbase. The company promises to provide customers significant savings and low-cost membership with a revolutionary online shopping club. Business Insider says that CEO Marc Lore has a proven track record having sold similar shopping models Diapers.com and Soap.com to Amazon for $545 million. Lore plans to use a dynamic pricing model for Jet.com, offering lower prices on items shipped to subscribers who live closer to the company's warehouses.
Based in Montclair, NJ, the company was founded by Lore; Mike Hanrahan, Waterford Institute of Technology; and Nate Faust, Harvard Business School. Journalist Tricia Duryee, a Jet.com member, reported for GeekWire that, "Jet's fast shipping speeds, low prices and great customer service are a trifecta that could threaten Amazon — if consumers are willing to change their current shopping habits."
6. Mix Panel
Based in San Francisco, Mix Panel provides an analytics platform for mobile apps and websites. The company is exploiting the need to apply big data to practical applications. Mix Panel's business intelligence platform is helping companies track customer behavior and integrate the data to create innovative products and sites.
The company was founded in 2009 using Y Combinator seed funding by Suhail Doshi, software engineer, and Tim Tefren, both graduates of Arizona State University. The company has raised $77 million dollars in funding so far. Venturebeat reports that in the area of conversion rate optimization with respect to "website, funnel, and mobile analytics — Omniture, Mix Panel, and Google Analytics hold down the top spots."
Related: How to Invest in the Share Market
7. Shyp
Shyp was founded in 2013 by Jack Smith, an entrepreneur from the U.K.; Joshua Scott, a business analyst and graduate of the University of Guelph; and Kevin Gibbon, a software engineer and co-founder of Shoparound. The company picks up items from your home, packs them and ships them with the carrier that can provide the lowest possible price.
The company is based in San Francisco and has raised $62.1 million, according to Crunchbase. It was listed on Crunchbase as having 11 to 50 employees but recently moved to transition hundreds of drivers, couriers and warehouse workers from 1099s to W2s, according to Techcrunch.
The move was spurred by an increasingly competitive labor market as well as the company's growth. The company raised $50 million in funding in the first half of 2015, and shipments have increased by 500 percent over 2014. In a letter on the company's blog, CEO Gibbon called the employee transition "an investment in a longer-term relationship with our couriers, which we believe will ultimately create the best experience for our customers."
8. Skyhigh Networks
Skyhigh Networks provides security software for companies using cloud-based services. The technology developed by Skyhigh Networks analyzes cloud usage by employees to detect precursors to data breaches such as anomalies and malware.
Skyhigh Networks is based in Campbell, Calif., and has between 251 to 500 employees, according to Crunchbase. It was founded in 2011 by Kaushik Narayan, an expert in architecture strategy and former Cisco principal engineer; Sekhar Sarrukhai, a network and security expert from Cisco; and Rajiv Gupta, a web services pioneer and former Cisco vice president. The company has received $66.5 million in total funding. Investors include Greylock Partners, Sequoia Capital and Salesforce.
As companies are increasingly forced to invest more heavily in security technology, Skyhigh Networks is poised to be a top player along with Netskope, reports Forbes. "The problem these companies are trying to solve is a real one, and if in doing so they make enterprises a little more relaxed about using cloud — then that's a win all around," according to Forbes.
9. Slack
Slack provides real-time, searchable messaging and facilitates private group communication. Based in San Francisco, the company was founded by Serguei Mourachov, an expert in software systems and advanced data mining; Cal Henderson, who was head of engineering for Flickr; Eric Costello, formerly head of client development for Flickr; and Steward Butterfield, co-founder of Flickr. The company has 100 employees, according to Fortune, and has raised a total of $340 million from various venture capital firms, such as Kleiner Perkins Caufield & Byers and Google Ventures.
Slack plans to change how work teams communicate and collaborate. Small designer and engineer teams are prime user targets. The basic app is free, but businesses are charged for add-on features. The company is gaining an astounding $1 million in additional revenue each month, according to The Wall Street Journal.
10. Uber
Uber was founded in 2009 by Travis Kalanick, an entrepreneur, and Garrett Camp, founder of startup studio Expa. Although it is based in San Francisco, the company provides safe and convenient travel options for riders in cities worldwide linking logistics with lifestyle. It has raised $5.9 billion in funding and has between 1,000 and 5,000 employees, according to Crunchbase. PC World reports that Uber is acquiring mapping technology from Microsoft to improve navigation and estimated arrival times for customers.
Funding for startups typically comes from wealthy, seasoned lenders, and startup investors are often pre-qualified. If you want to invest in startups, you need to do your homework. According to Angel Kings, a cybersecurity startup investment group, it can be years before an investor sees any returns, and the startup must first liquidate. Before committing any funds, an investor should determine what will be gained in terms of ownership or convertible notes and in terms of what happens to the investment if the firm is sold, goes public, or merges, according to Entrepreneur magazine.
Read: Investment Advice From Warren Buffett and 11 Other Investors
About the Author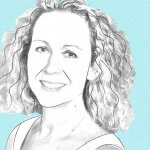 Caroline Banton is a finance writer with nearly 20 years of experience in business, payments marketing, organizational behavior, and human resources. Her articles have appeared in the Huffington Post, MSN, and CBS News, and she also writes for PYMNTS.com. She has an MBA in marketing from Johns Hopkins and a BS in business from Washington Adventist University.