5 Stocks To Watch at the Beginning of Biden's Presidency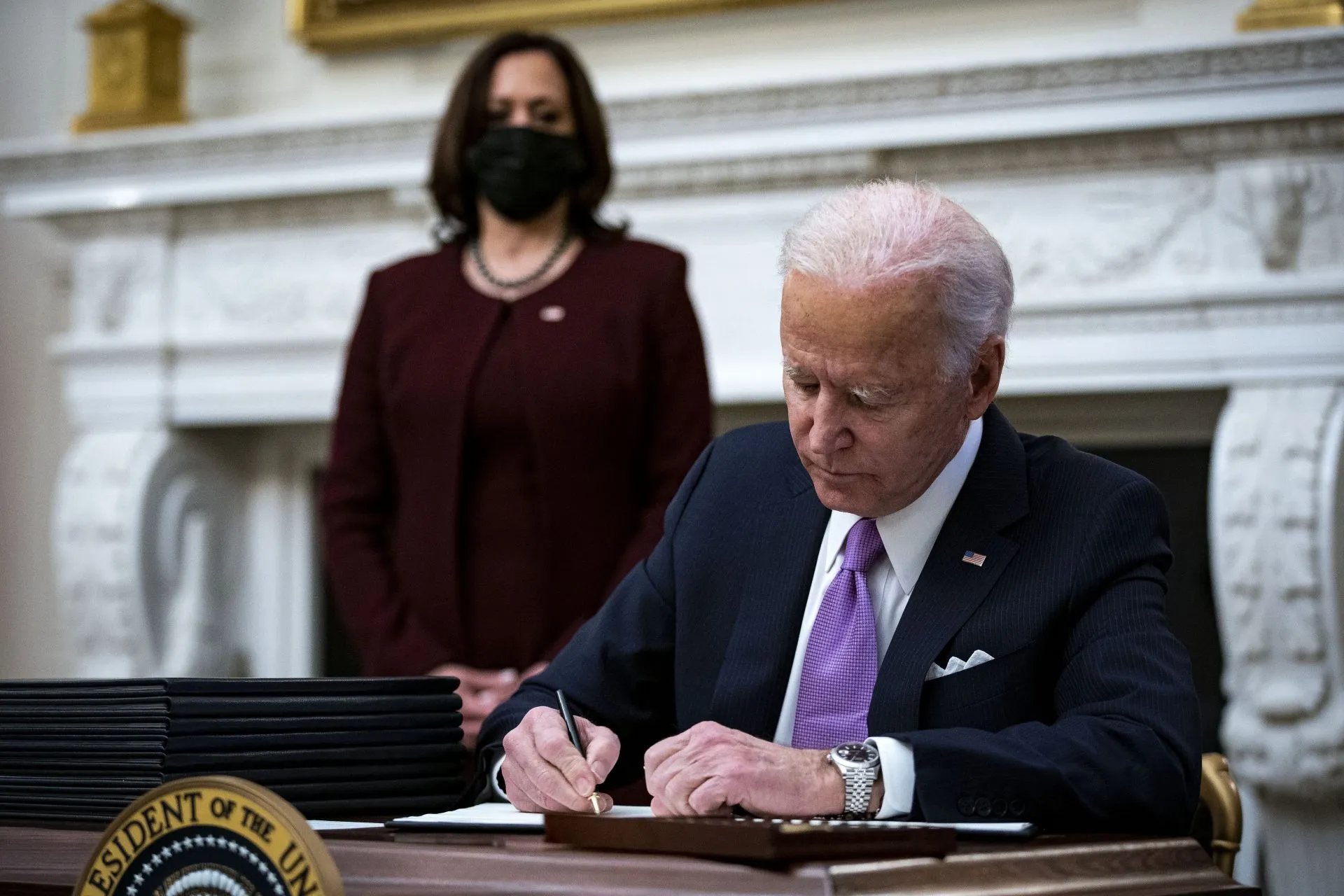 Picking individual stocks is part art and part science. When presidential transitions arrive, additional elements must be considered by stock pickers. On top of traditional analysis of factors like earnings and valuation, when a new president comes along, the policies of that administration must also be incorporated into stock selection. 
Fortunately, new presidents typically outline their positions and beliefs long before they even take office. In fact, it's usually these very principles that got them elected in the first place. Thus, there aren't a lot of surprises as to what the new Biden administration will be pushing for in Washington. Whether you agree or disagree with these ideas, as an investor, all that matters is how you can profit from them.
Here's a quick look at five stocks that might be good names to watch over the course of a Biden administration. Some stand to directly benefit from specific economic proposals of President Biden, while others might rise under the macroeconomic situation that is created by the new administration. Before you make any moves, consult with your financial advisor to discuss if any of these names meet your investment objectives and risk tolerance.
Last updated: Jan. 22, 2021
Darden Restaurants (DRI)
Darden Restaurants is the parent company of many of the most well-known chain restaurants in America, from Olive Garden to the Capital Grille and the Yard House. Needless to say, when the global economy effectively shut down in early and mid-2020, restaurants like those in the Darden stable were decimated. However, the stock of Darden has recovered admirably from its 2020 lows, and it's currently testing its all-time highs. Enthusiasm over the coronavirus vaccine rollout is helping provide a tailwind to Darden, which is up over 4% in just the first few weeks of January. As the Biden administration has made the delivery of 100 million vaccine doses in 100 days a priority, Darden may be set to recover financially sometime in 2021.
Energy Transfer LP (ET)
An oil and gas pipeline might not be the first stock that comes to mind as an investment option under the Biden administration. After all, Biden has emphasized America's rededication to clean energy and clean technology, making alternative energy companies that produce wind and solar power obvious choices for investment under the Biden administration. However, it is exactly this reason that a company like Energy Transfer LP might thrive in 2021 and beyond.
With new pipelines unlikely to garner funding, already entrenched companies like Energy Transfer won't have to divert cash flow to developing additional pipelines. With the status quo being maintained in the oil and gas patch, Energy Transfer can redirect its cash flow to corporate financial concerns, such as reducing debt, buying back stock or increasing dividends. With a dividend hovering around 9%, even after a recent cut, Energy Transfer could be a good place to hide out during the Biden administration, as counterintuitive as that may sound.
Kirkland Lake Gold (KL)
Although propping up the price of gold is not part of the Biden administration's agenda, many analysts feel that the Biden economic plan will do exactly that. Gold is often used as a hedge against inflation and a falling dollar, and both scenarios may potentially unfold under the Biden presidency. Markets are anticipating unfettered government spending, as embodied by the proposed $1.9 trillion stimulus plan and enabled by Democratic control of both the House and the Senate. With the Fed determined to keep interest rates low for the foreseeable future, analysts also feel the dollar is unlikely to rise. Put all of these factors together — in addition to a stock market at an all-time high — gold might be a good hedge for your other investments. Kirkland stands out as a gold stock thanks to its effective management and solid balance sheet.
Mastercard (MA)
Mastercard is more of a coronavirus play than a stock that will benefit from any specific Biden administration proposal. However, given that Biden is steaming full speed ahead in terms of vaccine distribution, a return to normalcy seems likely for the economy at some point in 2021. Mastercard directly benefits from increased merchant transactions, so getting people out of their homes and back into restaurants, retailers, theaters and malls will be a huge boost for the company's revenues and earnings. If you're a believer that the Biden administration can effect a successful vaccine rollout, Mastercard is one of the names that should be on your list.
Caterpillar (CAT)
Caterpillar could have a lot of tailwinds behind it in 2021 and beyond. The world's leading producer of mining and construction equipment is a cyclical stock, meaning it booms when the global economy grows and it busts when recession strikes. In anticipation of the global economy recovering, Caterpillar stock has been on a tear, recently setting new highs and breaking out of a multiyear trading range in which it went nowhere. If the global economic recovery actually takes hold, Caterpillar is poised to be a prime beneficiary.
More From GOBankingRates
Photo Disclaimer: Please note photos are for representational purposes only.

BEFORE YOU GO
See Today's Best
Banking Offers