15 Dividend-Paying Stocks to Add to Your Portfolio Before 2018
Dividends are rising and the share prices are good, too.
Steve Mann / Shutterstock.com
Stocks with a history of rising dividends are a good starting point for stable cash flow. With stock market values going up and down, a rising dividend payment is a good reward for the risk of stock ownership. These 15 high dividend stocks have raised their dividend payments for the past five to 10 years, making them good stocks for beginner investors and seasoned investors alike.
1/15
Casimiro PT / Shutterstock.com
1. Nordson (NDSN)
November price: $123.70
Percentage increase in 2017: 8.85 percent
Dividend yield: 0.95 percent
Founded in 1935, this Ohio company engineers, manufactures and markets products and systems to dispense, apply and control adhesives, coatings, polymers, sealants, biomaterials and other fluids. Although Nordson is not a household name, it has become a major player in the plastics industry after entering the market quietly in 2012. Between fiscal years 2012 and 2016 it grew earnings by 37 percent. Nordson's dividend growth reflects corporate confidence in future profitability. The dividend has grown 140 percent over the past five years, from 0.125 percent in 2012 to 0.30 percent in 2017.
Don't Miss: 10 Bold Stock Market Predictions for 2018
2/15
Casimiro PT / Shutterstock.com
2. Cincinnati Financial (CINF)
November price: $73.47
Percentage increase in 2017: 6.20 percent
Dividend yield: 2.72 percent
Cincinnati Financial Corp. was founded in 1950 and now spans the U.S. property casualty insurance market. The company's five businesses include Commercial Lines Insurance, Personal Lines Insurance, Excess and Surplus Lines Insurance, Life Insurance and Investments. Despite increasing claims during the past year due to catastrophic weather events, Cincinnati Financial is confident about its future growth. The company benefits from a diversified product lineup and underwriting expertise, while the independent agents representing CINF champion its product offerings. A 2.72 percent yield is tough to come by in today's financial markets.
3/15
Matthew Corley / Shutterstock.com
3. SJW Group (SJW)
November price: $63.38
Percentage increase in 2017: 28.61 percent
Dividend yield: 1.37 percent
This San Jose, Calif.-based company was founded in 1866. It is involved in all aspects of water production, purchasing, storage, purification and distribution across the U.S. Utilities are known for strong dividends and relatively stable shares. SJW has done even better than that by more than doubling its stock price from $23.65 in December 2012 to a recent price of $63.38. The future looks rosy for SJW after it recently agreed to purchase Deer Creek Ranch Water Co.'s water system assets. Stocks such as SJW, with growing dividends and stock prices, can be a winning investment.
4/15
Ken Wolter / Shutterstock.com
4. Lowe's (LOW)
November price: $77.65
Percentage increase in 2017: 8.37 percent
Dividend yield: 2.10 percent
This Mooresville, N.C.-based home improvement retailer was founded in 1946. If you're a DIYer, then you've probably visited one of the company's nearly 2,400 stores. From lumber and building materials to framing, plumbing and electrical supplies, you can find most types of home improvement and building products online or in your neighborhood Lowe's store. Zacks Investment Research expects Lowe's earnings to grow more than 13 percent a year over the next three to five years. With a robust 2.10 percent dividend, Lowe's is worth considering for your stocks to buy list.
5/15
haireena / Shutterstock.com
5. Starbucks (SBUX)
November price: $56.92
Percentage increase in 2017: 3.08 percent
Dividend yield: 2.09 percent
Starbucks was founded in the U.S. coffee capital of Seattle in 1971. The popular coffee shop chain owns more than 25,000 stores and spans more than 70 countries. Branching out into in-store food and proprietary Starbucks grocery store products, the company isn't showing any signs of slowing down. Starbucks' tepid stock price growth this year might be offset by its 20 percent plus payout growth. With five-year annual dividend growth above 20 percent and a recent hike of 25 percent, SBUX is a strong dividend player.
Discover: The Best and Worst Deals at Starbucks
6/15
Katherine Welles / Shutterstock.com
6. Texas Instruments (TXN)
November price: $97.16
Percentage increase in 2017: 31.9 percent
Dividend yield: 2.56 percent
Named for its Texas roots, TXN was founded in 1930. An early tech company, Texas Instruments designs, manufactures and sells semiconductors to electronics designers and manufacturers across the globe. With a 31 percent year-to-date share price increase and a 2.56 percent dividend, this stock is on the radar of numerous analysts and one of the best dividend-paying stocks for retirees. Despite the stock's spectacular growth this year, Texas Instruments might still be a bargain, according to Jamal Carnette of Motley Fool. The company is committed to returning cash to shareholders, and it might be undervalued because it doesn't claim the buzz of some of its tech counterparts.
7/15
Valeri Potapova / Shutterstock.com
7. Visa (V)
November price: $111.39
Percentage increase in 2017: 34.68 percent
Dividend yield: 0.71 percent
Visa is a payments technology company launched in 1958. It expanded internationally in 1974 and welcomed the first Visa debit card in 1975. Not one to stand still, Visa recently launched Visa Global Transit Solutions, a program to speed up the use of debit, credit and pre-paid accounts on mass transit. With a 41.42 price/earnings ratio, you might want to add this growing dividend player to your "buy on the dip" list. Momentum players should also take note as Investor's Business Daily recently put Visa on its list of stocks with a 95 composite rating, meaning the stock is outperforming 95 percent of all stocks in terms of the most important fundamental and technical stock-picking criteria.
8/15
Ken Wolter / Shutterstock.com
8. 3M (MMM)
November price: $228.14
Percentage increase in 2017: 32.9 percent
Dividend yield: 2.06 percent
This blue-chip Minnesota company, founded in 1902, has its hand in several segments: industrial, safety and graphics, healthcare, electronics and energy and consumer products. The diversified swath of products serves multiple industries, including automotive, electronics, paper and printing, home improvement, medical clinics and hospitals, food and beverage and more. Zacks believes the company's strategy of increasing investment in high-growth segments will continue paying off into the future. Recent results show that 3M performed better than industry peers with an average year-to-date return of 17.6 percent as of early October versus a decline of 1.7 percent for the industry as a whole, making it a top dividend stock.
9/15
Maxene Huiyu / Shutterstock.com
9. Boeing (BA)
November price: $262.42
Percentage increase in 2017: 65.0 percent
Dividend Yield: 2.18 percent
Founded in 1916 and headquartered in Chicago, Boeing has grown into a major player in the aerospace/defense industry. It sells a wide range of aircraft to the commercial, military and government markets. Boeing's finance segment lets it profit from the financing of its expensive aviation systems. Boeing is among the top performing Dow stocks this year amid the expectation that military contractors will benefit from higher defense spending. Boeing's partnerships, leading industry position, projected 20 percent share price growth for the next couple of years and a dividend of about 2 percent make it a good investment.
10/15
Jonathan Weiss / Shutterstock.com
10. Parker Hannifin (PH)
November price: $181.30
Percentage increase in 2017: 25.3 percent
Dividend Yield: 1.42 percent
Parker Hannifin Corp. was founded in 1918 and is headquartered in Cleveland. The company manufactures and sells motion and control technologies and systems through two business segments: Diversified Industrial and Aerospace Systems. Another blue-chip manufacturer, PH sports a growing dividend and robust recent share price growth. The future for this company is bright thanks to cost-cutting initiatives and a wise acquisition strategy, according to Zacks.
11/15
Ken Wolter / Shutterstock.com
11. CVS (CVS)
November price: $71.48
Percentage decrease in 2017: 7.48 percent
Dividend yield: 2.90 percent
Founded in 1892, CVS is headquartered in Rhode Island. With more than 9,700 retail stores, you've probably visited CVS for a prescription refill or healthcare need. The company also offers prescription benefit plans through its subsidiaries. CVS has produced strong growth in net income and cash flow, yet the stock has suffered recently. Reasons for the price drop include the recent loss of a large government contract, increasing competition from omnipresent Walmart and some not-so-impressive downsizing. Still, CVS's growing dividend is comforting to investors, and new partnerships are projected to push its share price higher.
12/15
Casimiro PT / Shutterstock.com
12. Amgen (AMGN)
November price: $171.50
Percentage increase in 2017: 11.8 percent
Dividend yield: 2.67 percent
This California biotech was founded in 1980. Amgen discovers, develops, manufactures and delivers human therapeutics across the globe. It has partnerships with Pfizer and other major pharmaceutical companies. The Amgen strategy is to develop innovative medicines in key medical areas such as heart disease and cancer. With a strong lineup of promising drugs and a favorable regulatory environment, Amgen is worth consideration for your dividend stock portfolio.
Related: Why Prescription Drug Prices Are Rising — And How You Can Save
13/15
Ken Wolter / Shutterstock.com
13. Oracle (ORCL)
November price: $49.40
Percentage increase in 2017: 25.1 percent
Dividend Yield: 1.49 percent
Another Silicon Valley darling, Oracle was founded in 1977 in Redwood City, Calif. The company develops, manufactures, markets, sells, hosts and supports application platforms and infrastructure technologies for global information technology systems. Despite Oracle's impressive 25 percent share price growth this year, it might still be a bargain thanks to a reasonable forward price/earnings ratio of 16.3. This compares well with more richly valued peers such as Adobe and Salesforce.com.
14/15
Ken Wolter / Shutterstock.com
14. UnitedHealth Group (UNH)
November price: $212.66
Percentage increase in 2017: 32.7 percent
Dividend yield: 1.42 percent
Founded in 1974, this Minnesota company offers health benefit plans and services across the U.S. for private and public employers as well as military personnel. UnitedHealth also serves the individual healthcare market. It recently rolled out an affordable healthy eating program for plan participants in Northern Virginia and Washington, D.C. Credit Suisse includes UNH on the short list of "top picks" for the overvalued stock market.
15/15
Casimiro PT / Shutterstock.com
15. Genuine Parts (GPC)
November price: $85.49
Percentage decrease in 2017: 10.71 percent
Dividend yield: 3.16 percent
Founded in 1928, Atlanta-based Genuine Parts distributes automotive replacement parts, industrial replacement parts, office products and electrical/electronic materials in the U.S. and internationally. The company had a rough go on the stock market this year with a more than 10 percent decline in its share price, largely due to disappointing financial results. But its 3.16 percent dividend is enticing and on the higher end of this best dividend stocks list. For value stock hunters, the 3 percent-plus dividend will pay you to wait for a price rebound.
Up Next: The 10 Best Stocks for Beginners for Under $100
Stock prices gathered on Nov. 13, 2017. Disclosure: The author holds shares of Lowe's.
About the Author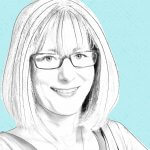 Barbara Friedberg, MBA, MS, brings decades of finance and investing experience. She is a former investment portfolio manager. Friedberg taught Finance and Investments at several universities. Her published work includes Personal Finance: An Encyclopedia of Modern Money Management, Invest and Beat the Pros–Create and Manage a Successful Investment Portfolio, and How to Get Rich; Without Winning the Lottery.