Biggest Stock Market Surprises at the Start of 2021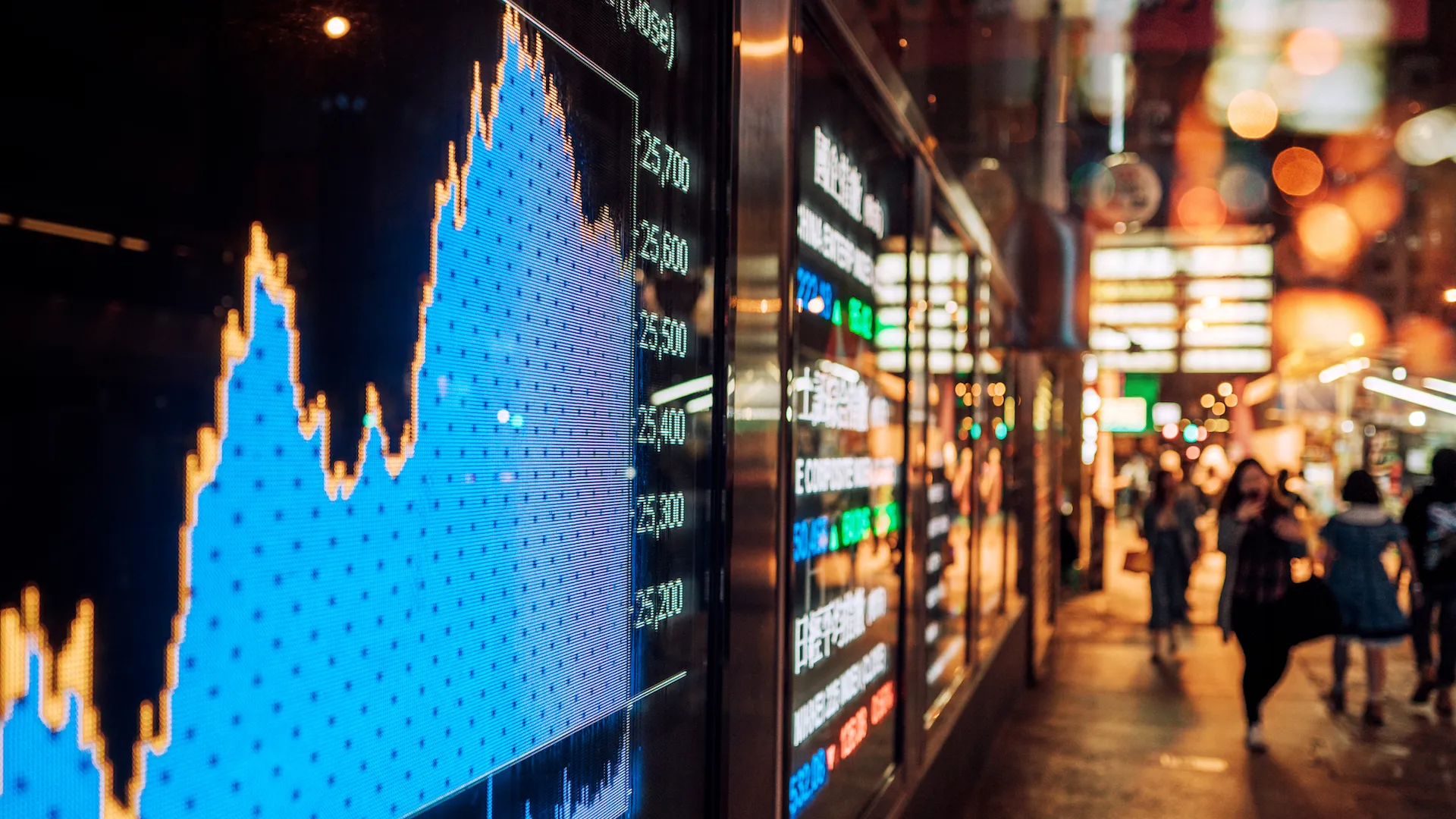 We're only a few short weeks into 2021, but already there have been some surprises in the stock market, including with some of America's most well-known companies. Mostly, these have been upside surprises, although not all are keeping up with the market so far. These surprises are a good reminder for investors that no one can predict short-term movements in stock prices. It also points out the benefits of a diversified portfolio. While it would be great to have all your money in a stock that has already doubled, if all your money was in a stock that was down 20% instead, it could be very disruptive to your long-term financial plans.
Before you pile into a stock that's shooting higher — or scoop up shares of one that has fallen — do your own due diligence to determine if the stock fits in with your investment objectives and risk tolerance. With that in mind, here's a look at some of the big movers in the stock market so far in 2021.
Last updated: Jan. 25, 2021
The Stock Market Keeps Going Up
2020 was quite a year in the U.S. stock market. In March 2020, the S&P 500 index fell 30% in just 22 trading days, the fastest 30% drop ever. But then, the index immediately turned around and made new highs, marking the shortest bear market, at 33 days, in the index's history. The market finished the year up a relatively astonishing 16.26%, nearly double long-term averages.
Investors could be forgiven for taking some profits at the beginning of the year, given the volatility of 2020 and the double-digit gains earned by the market. However, the market is continuing to trend higher. Even transitioning to a new president and the breach of the Capitol on Jan. 6 couldn't hold back the stock market.
Tesla Keeps Going Up
Tesla is one of the most controversial stocks on Wall Street, thanks in part to its maverick CEO Elon Musk. 2020 was definitely Tesla's year, however, as the stock shot up an astonishing 700%. With the stock at such stratospheric levels, a significant pullback is likely in the cards at some point. However, as of Jan. 20, that point has not yet been reached. Tesla has continued its record-breaking run, tacking on another 20% in the first few weeks of January alone. The more people doubt the stock, the higher it seems to go.
General Motors Is Reborn
General Motors stock has hardly gone anywhere for more than 10 years, but starting at the end of 2020 — and continuing into early 2021 — General Motors is absolutely skyrocketing. Why is this old-line, traditional automaker suddenly becoming a Wall Street darling in the era when Tesla seems like the wave of the future? Well, as the saying goes, if you can't beat them, join them. 
At the end of 2020, General Motors announced it would be accelerating its electric vehicle development program, to the tune of $27 billion. According to some analysts, GM can make those vehicles profitable. In January 2021, GM primed the pump even further when it announced a partnership with Microsoft to help develop electric vehicles. With electric vehicles finally having their day in the sun, General Motors looks like it is set up to get a piece of the growing pie. 
Netflix Pops 17% in a Single Day
Netflix can be a volatile stock, but even seasoned investors were likely surprised when the stock jumped by 17% in a single day. Even more surprising was that on that day, Jan. 20, Netflix actually reported earnings that were lower than expected, coming in at $1.19 versus analyst expectations of $1.36. However, with Netflix, the story is rarely about earnings. The reason for the massive stock jump was the huge upside surprise in new subscribers. Whereas Wall Street was looking for 6.03 million new subscribers, Netflix signed up a whopping 8.51 million. That pop dug Netflix out of a hole early in the year and now puts it at over an 8% gain for the year. 
GameStop Pops Over 100%
GameStop has been a huge surprise in early 2021 for a few reasons. First, the magnitude of the stock's gain is simply astronomical, reaching over 118% in just the first three weeks of 2021. Second, this huge move has not been the result of a huge earnings surprise or a bold move into a new product line. Rather, GameStop's move has been the result of a combination of new management and a short squeeze. Late in 2020, Ryan Cohen, the founder of Chewy, joined the board and promised new, customer-focused changes. Perhaps in response, those who had sold the stock short began to cover those positions, resulting in massive buying of the stock. Whether the stock continues to skyrocket or if profit-taking sets in is a matter of debate at this point.
Bed Bath & Beyond Up Over 55%
Whoever thought retail stores were dead as of 2020 must be astonished to see Bed Bath & Beyond jumping 55% in the first three weeks of January 2021. What's even more astonishing is that Bed Bath & Beyond's last earnings report was lackluster. On Jan. 7, the retailer reported that same-store sales were down 5% in the quarter and that fourth-quarter earnings were likely to show a double-digit drop from a year earlier. Although that was enough to take the stock down as much as 13% in premarket trading, since then the company's shares have gone nearly straight up. As with GameStop, a lot of this gain is likely to be due to short-covering, but momentum traders may continue to take the stock higher.
Ocean Thermal Corporation Jumps Over 100%
Ocean Thermal Energy Corporation is another company joining the triple-digit club to kick off 2021, posting gains of over 120% through the first three weeks of January. Of course, monstrous stock gains are easy on a relative basis when you are dealing with a penny stock like Ocean Thermal. Even after more than doubling, the company's shares trade at just 6 cents, meaning huge gains — or huge losses — may still be around the corner.
Occidental Petroleum Rises Over 32%
Occidental Petroleum had a very rough 2020. As the pandemic spread across the globe, worldwide demand for oil and petroleum products fell off a cliff, to the point where at one point the price of oil was actually negative. As such, a recovery in the price of Occidental Petroleum isn't entirely unexpected, as the price of oil has normalized and hopes are high for the end of the coronavirus pandemic. However, the magnitude of Oxy's move is quite startling, up over 20% just in the first three weeks of 2021.
ODP Corporation Up Over 55%
ODP Corporation, likely better known by its flagship brand Office Depot, is another relatively unloved retailer that has sparkled thus far in 2021. Of course, the company got some help from the parent of competitor Staples, which offered to buy the company for $40 per share on Jan. 11. Yet, the stock has continued to rise, in part because ODP actually rejected Staples' offer on Jan. 20. Under this scenario, ODP appears to be shopping for a better offer, either from Staples or some other source, which could trigger further stock gains. Of course, if no suitor materializes, ODP could trade back down to pre-offer levels.
FNMA Down Over 20%
The Federal National Mortgage Association is making waves in 2021, but unlike all of the other names on this list, it's due to a major stock drop, not a gain. The sell-off in 2021 is really a continuation of the bad news that the company received in mid-December. The company's stock had previously run-up in anticipation that the Republican administration would remove the stock from government conservatorship and return it to shareholder control. However, as then-Treasury Secretary Mnuchin stated in mid-December, that was unlikely to happen before the inauguration of Joe Biden. As the incoming presidential administration is unlikely to make this transition a priority, shareholders have fled FNMA stock.
More From GOBankingRates
Photo Disclaimer: Photos are for representational purposes only.

BEFORE YOU GO
See Today's Best
Banking Offers