Is Costco Stock as Valuable as a Membership?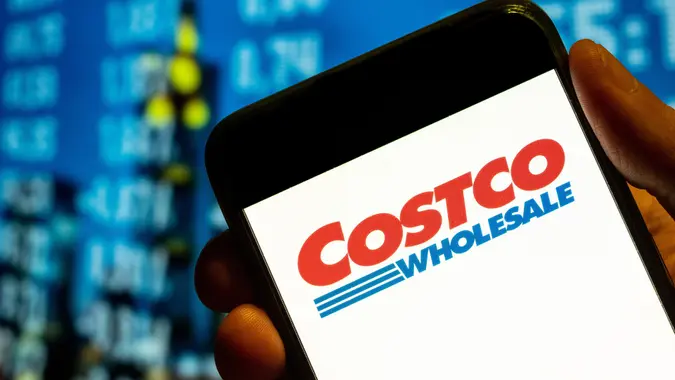 Budrul Chukrut / SOPA Images / Shutterstock.com
Costco Wholesale (COST) has been among the most reliable stocks of the past five years. But even the third-biggest retailer in the world (behind Walmart and Amazon) can underperform in times of economic vulnerability.
But with more Costco insiders selling rather than buying stock over the past year, it has investors and customers wondering whether a store membership will soon be a more valued asset than company stock.
According to MarketWatch, shares of Costco have dipped 13.6% over the past year, compared to a 9.6% decrease of the overall S&P 500 index over the same time. COST stock is down about 20% since it closed at its all-time high of $604.96 last April, and recent soft sales and dips in same-store commerce aren't helping investor confidence.
Over the past year, Costco insiders have sold $11 million in company stock, according to Simply Wall St. Ron Vachris, company president, COO and director, and Richard Galanti, executive vice president and CFO, sold stock worth close to $2 million and nearly $1 million respectively in March alone.
As Best Stocks reported, Securities and Exchange Commission (SEC) records show that executive vice presidents James Klauer and Russell Miller have sold off a total of 4,000 shares worth more than $2 million since Jan. 26. There are no purchases listed for 2023.
Insider sales are not necessarily a critical predictor of a company's health or future performance, but they are a confidence metric to outsiders. The selling of insider stock may indicate that officers believe share price to be over-valued or future company expansion and global economic in doubt.
Or, as detailed by the Journal of Banking & Finance, perhaps insider sales are being influenced by upgrades in analyst stock recommendations. There are always plenty of boosters willing to be bullish about Costco's future, but insiders might be choosing to cash out rather than staying all in, in the long term.
Expected hikes in memberships fees (its first since 2017) and potential special dividends should have investors — both new and existing — betting on Costco's potential for growth and their commitment to the company now and in the future.  
While the pandemic, record-high inflation and rising prices broke many businesses, the economic turmoil of the past three years has been very kind to Costco. Despite recent hiccups, the membership-only retail chain has produced consistent returns for its investors, with share prices nearly tripling over the past five years.
Discover: The Best Days and Times To Go Shopping at Costco
Find: 10 Costco Food Court Hacks You Should Know About
The value retailer will always command loyalty from a huge customer base looking for bulk products and cheap private label brands. Costco's membership renewal rate remains over 90% worldwide (nearly 93% in North America).
More From GOBankingRates