Stock To Watch: Could CVS's Acquisition of Oak Street Health Boost Shareholder Revenue?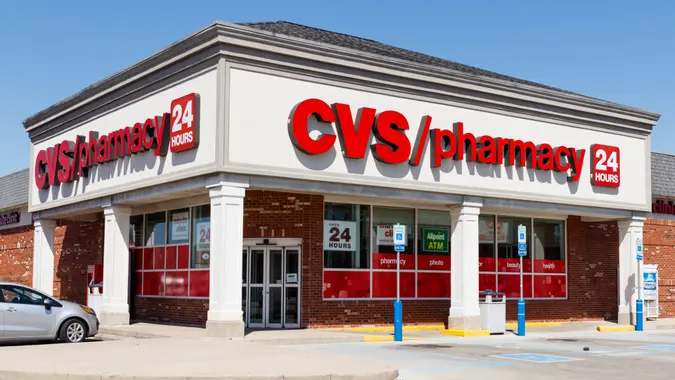 jetcityimage / Getty Images
CVS announced it acquired Oak Street Health in an all-cash $10.6 billion deal, following similar moves by several of its rivals. This acquisition follows that of Signify in September 2023 and also follows the company's better-than-expected earnings.
Student Loan Forgiveness: 16 Million People Have Been Approved, But Will They Actually Get Relief?
Learn: 3 Things You Must Do When Your Savings Reach $50,000
"Adding Signify Health and Oak Street Health to our value-based care delivery platform will deepen our focus on this important business," said Karen S. Lynch, CVS Health President and CEO, according to a transcript of an analyst's call. "The acquisition of Oak Street Health will broaden our value-based care platform into primary care and accelerate our long-term growth. Oak Street Health has a proven, senior-focused primary care model that is scalable at a national level."
As Mike Pykosz, President, Oak Street Health, said on the call, Oak Street Health operates a network of primary care centers that specialize and care for seniors, focusing on areas with large concentrations of Medicare-eligible patients with incomes below 300% of the federal poverty line.
For the fourth quarter, CVS reported total revenues of $83.8 billion, up 9.5% compared to the prior year, and earnings per share of $1.99, according to its earnings report. That's above analyst estimates of $1.92 and compares with $1.98 a year earlier, Barron's reported.
The news was welcomed by investors, MarketWatch reports that shares of CVS were up 4.5% in trading on Feb. 8, while Oak Street's stock was up 4.4%. On Feb. 9, shares were up 0.8% in pre-market trading.
Following the deal announcement, CFRA Research said it was reiterating its Buy opinion on CVS.
"Strategically, the Oak Street transaction will allow CVS to add primary care into its portfolio," CFRA analysts said in a note. "Oak street owns 169 medical centers in 21 states. CVS estimates the transaction will add $2 billion of adj. EBITDA by 2026, and has the potential to unlock at least $500 million in synergies. We see more synergies at the top line, but believe there's potential for some cost savings as well."
Take Our Poll: Do You Have a Second Job or Backup Plan in Case You Are Laid Off?
Axios reports that integrating primary care centers focused on caring for Medicare patients helps CVS compete with other major retail and insurance giants that have also been on a shopping spree.
For example, Axios reports that in 2022 alone, Amazon, CVS and Walgreens have made major investments in healthcare delivery models.
"It's an arms race, in some ways," Whit Mayo, a senior managing director for SVB Securities, told Axios. "Everyone seemingly has to assemble an accelerating strategy around value-based care," he said.
More From GOBankingRates