10 Expensive Stocks That Could Be Worth the Investment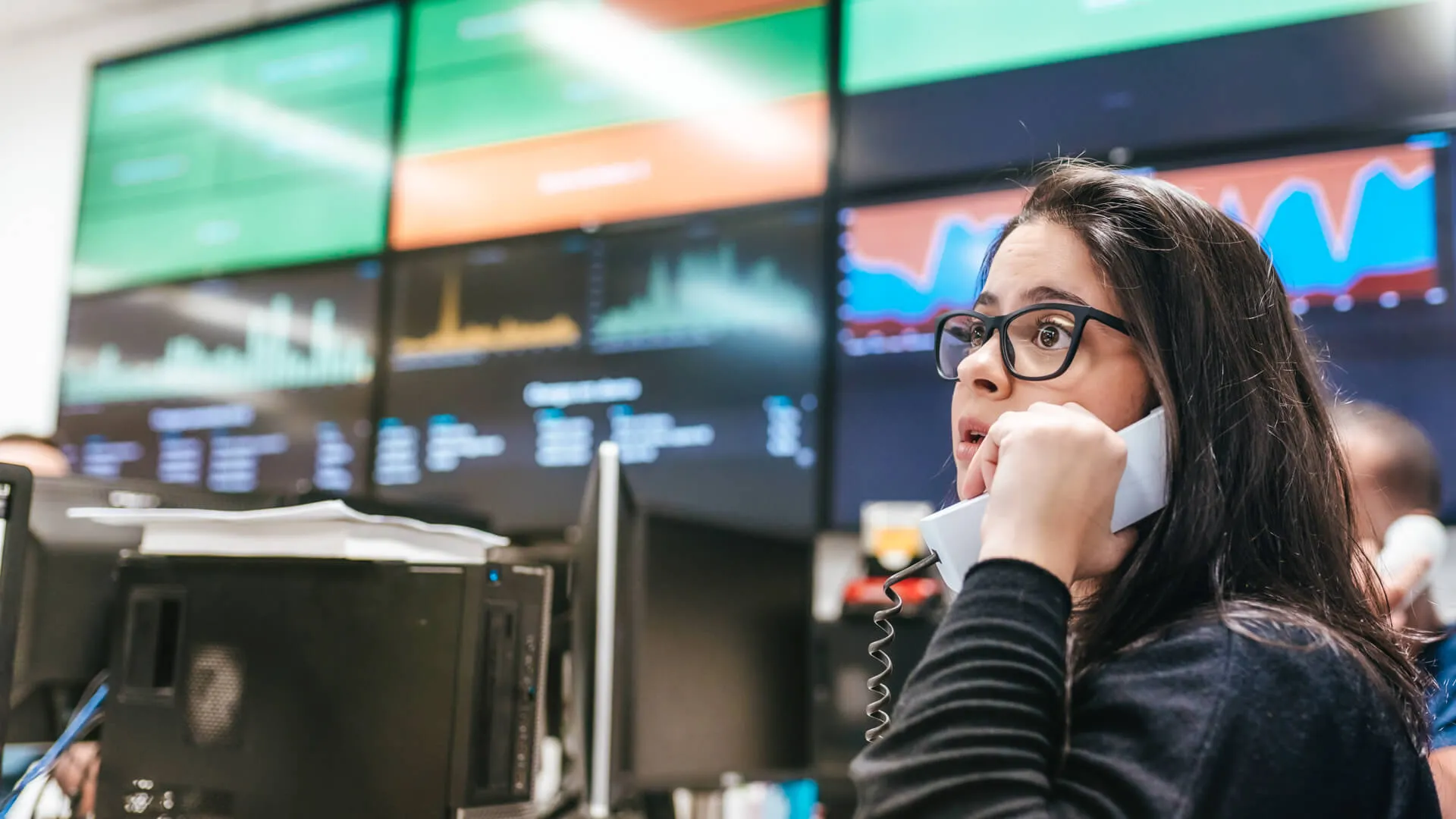 Although some investors gravitate to cheap stocks and others prefer to buy expensive stocks, in one sense a stock's price is irrelevant. What's important when it comes to your investment is the percentage it moves up or down. It might be exciting to see your $1,000 stock go up by $10 in a single day, but that's the same 1 percent move as a $10 stock rising 10 cents. Expensive stocks do carry a certain level of market prestige, however. If you're interested in how to pick expensive stocks, take a look at this list of 10 prominent stocks to invest in with share prices of at least $250.
Click through to find stocks with performance histories that might match their purchase prices.
1. Netflix (NFLX)
Share Price as of March 12: $321.3052-week Range: $138.66 – $333.98
Netflix stock is not for the faint of heart. As of the first week of March 2018, its shares were already up 70 percent for the year. But that was nothing compared to 2015 and 2013, when the stock jumped 134 percent and 298 percent, respectively. In between those gains, drops of 40 percent or more over the course of a couple months were not unheard of in the stock. In the last 52 weeks alone, the stock price has had a range of nearly 200 points.
Find Out: How Much Is Netflix Worth?
What Might Make Netflix a Worthwhile Investment
Netflix has evolved from a DVD-by-mail service into the king of streaming content, and it has apparently only just begun. Not satisfied with a seemingly endless library of movies and TV shows to stream to its customers, Netflix is now a production company, making its own original content as it expands across the globe. The company intends to spend $7 billion on original content over the next year, pushing its own products to 50 percent of its entire streaming library.
2. Alphabet (GOOG)
Share Price as of March 12: $1,164.5052-week Range: $803.37 – $1,186.89
Alphabet, still referred to in many corners as Google, is another high-flying tech stock with a wide trading range, moving more than 380 points over the past 52 weeks alone. Like many companies in the tech-heavy Nasdaq — which hit an all-time high in March 2018 — Alphabet lies near the top end of its trading range. The stock has grown considerably in the last 10 years.
What Might Make Alphabet a Worthwhile Investment
Google was always known as the king of search engines, but under the umbrella of parent company Alphabet, the company has diversified and is now generating powerful revenues across a variety of industries. The core advertising business remains stellar. Meanwhile, in its January 2018 earnings release Alphabet reported a year-over-year gain of 40 percent in its non-advertising products, including Google Play, Google Home, Chromecast, Pixel smartphones, cloud products and even grocery delivery services.
3. Berkshire Hathaway (BRKA)
Share Price as of March 12: $317,74652-week Range: $242,180 – $326,350
A Class A share of Berkshire Hathaway holds the distinction of being the most expensive stock you can buy. Despite that massive price, Berkshire Hathaway moves on percentages just like any other stock, so daily price changes of thousands of dollars are not uncommon. The stock sits near its 52-week high, having risen more than 30 percent off its low.
What Might Make Berkshire Hathaway a Worthwhile Investment
If you believe in legendary investor Warren Buffett, you believe in Berkshire Hathaway. The company serves as the investment vehicle for Buffett, known as "The Oracle of Omaha." In addition to the insurance division and numerous other businesses that Berkshire operates, you'll also own a long-term portfolio of Buffett-chosen stocks by purchasing Berkshire Hathaway shares, including Coca-Cola, American Express and Apple.
4. Chipotle (CMG)
Share Price as of March 12: $323.76
52-week Range: $247.51 – $499.00
Chipotle, the fast-casual purveyor of Mexican food, has had a wild ride over the years. It used to be a Wall Street darling that investors piled into as the stock kept climbing higher. But the boom times ended in the fall of 2015 following widespread reports of E. Coli breakouts at Chipotle restaurants, and the stock has struggled since then.
What Might Make Chipotle a Worthwhile Investment
Chipotle seems to have moved past the E. Coli issues that originally triggered the stock's decline. Although shares are still expensive by traditional metrics, they remain well below their all-time high of 749.12 and appear to be stabilizing in the $300 to $350 range. Former Taco Bell CEO Brian Niccol took over as Chipotle's CEO in February 2018, giving shares a pop. The slightest hint that Chipotle is back on track could be enough to draw investors back into the stock.
5. Booking Holdings (BKNG)
Share Price as of March 12: $2,206.09
52-week Range: $1,733.02 – $2,228.99
Booking Holdings' stock price is steep enough to give most investors sticker shock, but the performance has kept them along for the ride. With the exception of 2014, when shares dipped 1.91 percent, the stock has grown in double digits every year since 2008. It currently trades near the top of its 52-week range.
What Might Make Booking Holdings a Worthwhile Investment
Booking Holdings recently changed its name from Priceline to better reflect the importance of its Booking.com property to overall profits, especially internationally. The company is a giant travel service provider whose brands also include Kayak, Agoda.com, Rentalcars.com and OpenTable. Going forward, Booking Holdings plans to target the Chinese travel market, which its CEO referred to as "the locomotive of the travel industry."
6. Align Technology (ALGN)
Share Price as of March 12: $275.6152-week Range: $107.12 – $287.32
Align Technology was the top-performing stock in the entire S&P 500 in 2017, posting about a 125 percent gain for the year. It has started 2018 off with a bang as well. The stock set an all-time high in January and traded only slightly below that as of March 12.
What Might Make Align Technology a Worthwhile Investment
Align is a pioneer in "invisible braces," technically known as a "clear aligner system." The company is gaining brand recognition across the U.S, and is rapidly expanding internationally as well. In its January 2018 earnings release, Align reported a quarterly revenue increase of 43.7 percent year-over-year, while operating income popped 60.3 percent over the same period. Forward guidance from the company is similarly bullish.
7. Amazon (AMZN)
Share Price as of March 12: $1,598.3952-week Range: $833.50 – $1,617.54
If you've been an investor since Amazon's IPO, you've enjoyed a very profitable ride. A $1,000 investment at the company's IPO on May 15, 1997 would have fattened to $814,774.47 by March 12, 2018. Although the stock can be volatile, long-term investors can tell you that holding on has been the right call over the years.
What Might Make Amazon a Worthwhile Investment
For many years, investors wondered how Amazon could survive, as the company continually posted massive losses. It operates an interesting business model that keeps profits low but cash flow high. Years of reinvesting money into new industries has helped Amazon leapfrog the growth of retailers in numerous industries. The company continues to expand its reach, recently buying Whole Foods Market and disrupting industries as diverse as music streaming, healthcare and package delivery.
8. iShares S&P 500 Index (IVV)
Share Price as of March 12: $280.59
52-week Range: $233.10 – $288.69
The iShares S&P 500 Index is an exchange-traded fund, or ETF, that trades like a stock and seeks to replicate the performance of the underlying S&P 500 Index. The S&P 500 is a collection of 500 of the largest companies in the United States. The index is often used as proxy for the stock market as a whole. You can expect stock price movements in IVV to reflect the overall S&P.
Find Out: Do You Need a Broker to Buy Stocks?
What Might Make iShares S&P 500 Index a Worthwhile Investment
Over time, stocks have proven to be the best investment class, with better returns than bonds or cash. Although the S&P 500 can be volatile at times, it's never lost money over a 20-year period and has posted an average annual return of 9.8 percent since 1928. Unlike individual stocks, there isn't any company-specific news that will move shares of IVV. But if the long-term trend of the market remains up, IVV will grow your money.
9. Nvidia (NVDA)
Share Price as of March 12: $249.76
52-week Range: $95.49 – $254.50
Nvidia stock has been nothing short of stellar, returning 33.20 percent in 2013, 27.28 percent in 2014, 66.36 percent in 2015, 225.32 percent in 2016 and 81.82 percent in 2017. The stock currently sits about 161 percent above its 52-week low. With a beta of 1.53, however, Nvidia stock isn't for the faint of heart, as this means it is 53 percent more volatile than the market as a whole.
What Might Make Nvidia a Worthwhile Investment
Nvidia is firing on all cylinders. The market for its next-generation graphics processing chips has evolved from super-realistic video games to artificial intelligence applications across a myriad of industries, including automotive and defense. Data centers that need powerful chips to process mountains of information are also eager consumers for Nvidia's products. Nvidia is a business that is helping change the world today.
10. Lockheed Martin Corporation (LMT)
Share Price as of March 12: $333.10
52-week Range: $264.04 – $363.00
On a technical basis, Lockheed Martin's stock has enjoyed an impressive long-term uptrend, posting double-digit returns every year since 2011. With a beta of just 0.65, the stock makes its gains in a measured fashion, trading with less volatility than the market as a whole.
What Might Make Lockheed Martin a Worthwhile Investment
Lockheed Martin operates in a number of strong long-term businesses, ranging from defense and aerospace to security technologies. Although the stock suffers occasional pullbacks as questions arise over projects such as the F-35 fighter, the fact remains that the company is one of the few options the U.S. government has in terms of purchasing military-grade hardware. Lockheed Martin trades at a forward price-to-earnings multiple of about 19x, and it pays a dividend of 2.4 percent.
Click through to see how every stock in the Dow performed over Trump's first year in office.
This article is produced for informational purposes only and is not a recommendation to buy or sell any securities. Investing comes with risk to loss of principal. Please always conduct your own research and consider your investment decisions carefully.

BEFORE YOU GO
See Today's Best
Banking Offers