How To Invest In Entertainment-Related Stocks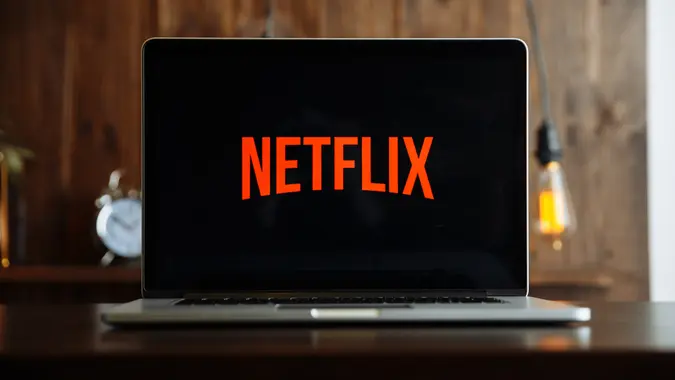 RUSSIAN FEDERATION / Shutterstock.com
Media and entertainment is one of the biggest industries in the world. Both foreign and domestic markets are booming, making entertainment stocks an attractive option for many investors. But not all entertainment-related stocks are the same. There are a number of different sub-industries that feed into the general entertainment sector, with different levels of growth and future prospects. And many companies tend to dabble in a wide variety of entertainment-related businesses, rather than being locked into a single business. Here's a look at some of the major types of entertainment-related stocks that you can invest in. Be sure to consult with your financial advisor to see which, if any, match up with your investment objectives and risk tolerance.
Check Out: 8 Best Cryptocurrencies To Invest In for 2021Options: 10 Cheap Cryptocurrencies To Buy
Filmed Entertainment
Filmed entertainment has seen rising and falling fortunes over the years, but it's still a prime driver of profits for many companies. Disney is one of the prime examples of a company that relies on filmed entertainment. Not only does the company benefit from its namesake slate of animated classics and ongoing productions, but it also owns the current top franchise in all of filmed entertainment, Marvel. Lionsgate Entertainment is a smaller company to invest in but also more of a pure play, as Disney also relies on theme parks, cruise ships and broadcasting as its primary drivers of revenue. 
Making Money: The Most Fascinating Things You Never Knew You Could Invest In
Video Games
Video games have come a long way from the basic machines and Atari consoles that spawned the industry. These days, video gaming is a huge global business, with players using massive monitors and sound systems while communicating with fellow players throughout the world using headsets and microphones. Activision Blizzard is one of the top players in the industry and a good way to dip your toe into this growing field. Some of the other biggest names include Sony, Tencent, Nintendo and Microsoft. 
See: Investing for Beginners: What First-Time Investors Need To Know
Streaming Services
Streaming has become an increasingly important part of how entertainment is consumed, both in the United States and across the globe. Netflix was the pioneer in this industry, and it remains the dominant force. However, competition is rapidly increasing in the streaming world. Amazon and its Prime Video division are one of Netflix's main competitors, as are Disney+ and Hulu, which is also owned by Disney. A bit of a different way to access the growth in streaming is to invest in Roku. Roku is the biggest name in streaming hardware, offering a way for users to access all of their streaming services on a single TV, whether through a streaming stick or already built-in to a TV. Amazon is another competitor in this space, with its Fire TV streaming device. 
Find Out: How To Invest In Gold
Broadcasting
When it comes to broadcasting, there are six main players in the industry: Comcast, AT&T, ViacomCBS, Fox, Sony and Disney. Each of these companies owns a number of different broadcasting name brands, so which one you gravitate toward might depend on what you yourself enjoy watching. Comcast, for example, owns Xfinity in the U.S. and Sky overseas. Disney, in addition to owning Hulu and the Marvel franchise, owns ABC, ESPN and several other broadcasting stations. In addition to its namesake CBS network, ViacomCBS owns Paramount+, Pluto TV and Showtime, among others. AT&T is the parent of WarnerMedia, DirectTV and HBO, while Sony is a conglomerate with properties ranging from TriStar and Columbia studios to Sony Pictures and Sony Music Entertainment, among many others. Fox is perhaps best known for its news and sports properties. 
Check Out: The Best and Worst Cities To Own Investment Property
How To Invest In Entertainment-Related Stocks
If you want exposure to this exciting industry, there are a number of different ways to participate. Thanks to advances in technology and industry competition, you can now buy individual stocks at a number of reliable brokerages for $0 commission. If you can't afford to buy full shares of individual stocks, at many firms you can now also buy fractional shares. This means that even if you only have $1,000 to invest but want to buy a stock trading at $3,000, you can simply buy 0.333 shares. If you don't want to tie yourself down to a single stock, you can buy an exchange-traded fund that tracks a particular sector of the entertainment industry. Just as with individual stocks, you can buy ETFs commission-free at a number of brokerages.
More From GOBankingRates