How Will the New Twitter CEO Affect Tesla's Share Prices?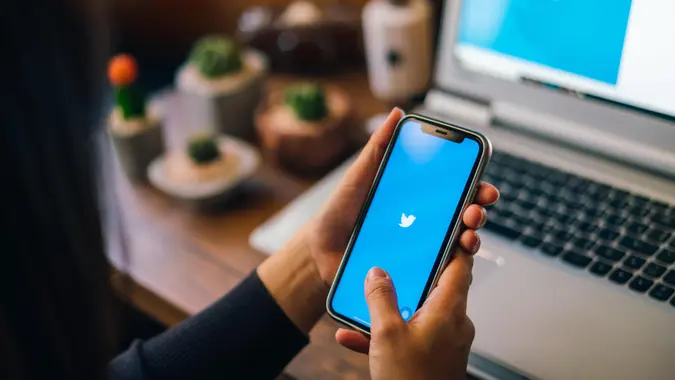 Travel man / Shutterstock.com
Last month, Tesla CEO, Elon Musk, announced that he had hired a new leader for Twitter, the social media company he owns. It's believed that Linda Yaccarino, the new Twitter CEO, will begin her tenure at Twitter soon, and investors will be watching. 
Twitter's Current Outlook
The new Twitter CEO is beginning in rough waters as Twitter is currently up against a 59% year-over-year decline in advertising revenue, and the decline is expected to continue.
The social media platform has long been known for cultivating a culture of negativity, something that Musk has vowed to change. However, the questions that the new Twitter CEO needs to answer could potentially follow Tesla around, as both companies are owned by Musk.
Future of Tesla Share Prices 
Tesla CEO, Elon Musk, is well-known for both innovation and uneven leadership. Now, he's somewhat dependent on new leadership at another company he owns to reflect well on his own business acumen.
Tesla stock (TSLA) has been up and down in recent months, partially due to Musk's need to liquidate some of his shares in order to purchase Twitter. Its shares have lost 14% of their value over the last six months in particular.
However, the stock has rallied recently, thanks to recent news. When Tesla revealed that all Model 3 vehicle trims are eligible for the Inflation Reduction Act tax credit, it sent shares up 4.6%. 
Tesla's Model Y is currently the world's best-selling vehicle. Following that success, Musk says that the company is building two new products and making plans to start advertising them. However, he's also plagued with rumors that he will step down as CEO and there's currently no way to know if the leadership changes at Twitter will free Musk up to focus on Tesla.
Good To Know

Investors should remain observant and monitor the auto maker's progress or lack thereof carefully, as Tesla will continue to be in unchartered waters to some degree even if it hits its current targets.
Final Take
While Tesla's stock has been climbing back up, there's no guarantee that it will stay. Investors who are curious about whether or not this is a good time to buy Tesla stock should follow the impending leadership change at Twitter closely, and proceed with caution.  
FAQ
Here are the answers to some of the most frequently asked questions regarding Tesla.
Who owns most of Tesla?

Tesla's co-founder and CEO, Elon Musk, is the company's largest individual shareholder. He owns about 13% of Tesla's stock.

Who is Tesla's biggest customer?

China is currently the company's biggest customer. In Q1 2023, 94,469 Tesla vehicles were sold in China vs. 83,664 in the U.S. and 71,114 in Europe.

Does Warren Buffett own Tesla stock?

Warren Buffet does not own Tesla stock. Although he could change his mind in the future, Buffett has stated that he feels uncertain about where the auto industry will be in 5-10 years. As a result, he has not invested in the electric auto maker's stock.

What percentage of the U.S. owns a Tesla?

Approximately 1% of U.S. cars are electric, according to recent estimates. Of those, Tesla is the most popular, followed by Kia and Ford.
Our in-house research team and on-site financial experts work together to create content that's accurate, impartial, and up to date. We fact-check every single statistic, quote and fact using trusted primary resources to make sure the information we provide is correct. You can learn more about GOBankingRates' processes and standards in our editorial policy.