The 1 IPO That's Making 18 New Billionaires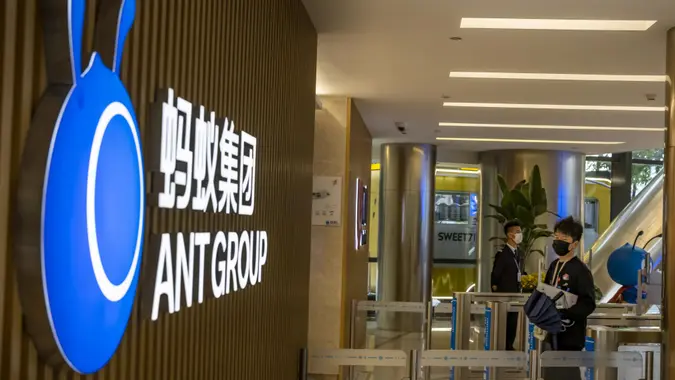 ALEX PLAVEVSKI/EPA-EFE/Shutterstock / Shutterstock.com
How big can a single IPO really be? The business world's definition of that might just be expanding thanks to tech titan Jack Ma's Ant Group, which is revving up for a record $34.5 billion IPO. Ant — in case you're unfamiliar — runs China's extremely popular Alipay mobile wallet, which has more than 730 million monthly users.
The IPO is set to boost Ma's fortune by $27 billion, propelling him to a net worth of $68 billion — thanks in part to his other holdings including Alibaba Group. The historic IPO is also on track to make billionaires of at least 18 other people, according to pricing announced by the Ant Group on Tuesday, Forbes reported.   
Ant Group's Shanghai-listed shares, priced at 68.8 yuan each, would raise 114.94 billion yuan or $17.23 billion, while its Hong Kong-listed shares, priced at 80 Hong Kong dollars each, would raise 133.65 billion Hong Kong dollars or $17.24 billion. In total, the listing would raise nearly $34.5 billion but could go higher depending on demand. If all goes as expected, Ant will be the biggest IPO by several billion dollars. Today, the largest IPO ever is Saudi Aramco, which raised more than $29 billion earlier this year. 
China has 389 billionaires as of this year, second to the U.S., which has 614, Forbes reported. With the Ant IPO, you can now expect China's number of billionaires to pass the 400-mark. Alibaba Group CEO Danial Zhang, who has a $1.5 billion stake in Ant, will be among them. 
Trading is expected to begin on Nov. 5.
Keep reading to learn about successful companies that ended up being IPO flops.
More From GOBankingRates