Lego Profits Surge in 2015: Should You Invest in Hasbro (HAS), Mattel (MAT) Toys?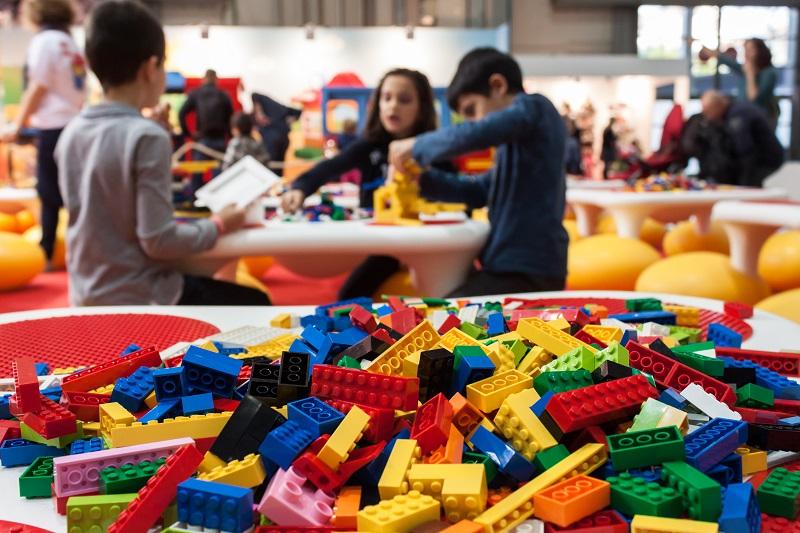 The Lego Group announced a massive 31 percent surge in first-half net profits on Wednesday, in addition to favorable swings in foreign currencies. The privately-owned Danish company attributed its growth to strong sales of its Lego Ninjago and Lego Elves sets. The toy maker credited the rise in earnings to the weakness of the Danish krone and the euro against most main currencies.
Lego doesn't release quarterly results but the company noted that net profits rose to 3.55 billion Danish kroner ($534.5 million) in the first-half, up from 2.72 billion kroner ($409.5 million) during the same time in 2014. Overall, revenue rose 23 percent to 14.14 billion kroner ($2.1 billion).
"A strong performance across the entire product range enabled us to deliver a highly satisfactory result for the first half of 2015," said Jørgen Vig Knudstorp, Lego's chief executive. "It is a great achievement and a result of the hard work of more than 15,000 Lego colleagues around the world. This is especially encouraging since we compare to 2014 when 'The Lego Movie' products boosted our performance."
Related: 'Harry Potter,' 'Jurassic Park,' 'Avengers' and 14 Other Multi-Billion Dollar Movie Franchises
Why Lego Profit Growth Won't Slow Down
In addition to its iconic building blocks, Lego has been very diligent with product diversification. The company has a number of popular mobile apps, seven Legoland theme parks and the popular 2014 film, "The Lego Movie," the sequel of which is slated for a 2018 release with two spin-offs releasing in the meantime.
Lego expects to realize strong profits during the second half of 2015, partially due to the release of the new movie "Star Wars: Episode VII — The Force Awakens," as the toy maker has a long-standing Star Wars product line, said Chief Financial Officer John Goodwin. The company also has a new video game, "Lego Dimensions," which is slated to hit stores later this month.
The company has also recently generated a great deal of publicity after giving Danish astronaut Andreas Mogensen 26 toys to take into space for a 10-day mission that started Wednesday. The toys will be given to children as prizes in a competition.
Are Mattel (MAT), Hasbro (HAS) Toys Good Stock Investment?
The most wonderful time of the year is nearing and it might prove to be pretty merry for investors in toy giants like Hasbro (HAS) and Mattel (MAT).
On Wednesday, Hasbro stock was up 2.61 percent to $74.58 in early trading. The stock has a 52 week high of $84.42 and a 52 week low of $51.42. Investment bank and asset management firm Piper Jaffray upgraded the company's rating from "overweight" to "neutral" on Wednesday due to a recent pullback and profits from the forthcoming introduction of a new line of "Star Wars" themed toys.
Mattel stock was up 0.09 percent to $22.59 in Wednesday's early trading. The stock has a 52 week high of $35.15 and a 52 week low of $20.50. The company's revenue fell 4.9 percent to $1.91 billion in the first half of the year due to declining Barbie sales, but it might have a plan to bounce back. In addition to its Barbie line, Mattel announced plans in August to join forces with the WWE for a new toy line, which might help diversify its product line and boost business in time for the holidays.
Lego Profits Beat Competitors
Photo credit: Stefano Tinti / Shutterstock.com