Macy's Alibaba Tmall Deal and How You Contributed to Macy's Missing Its Q2 Earnings Goal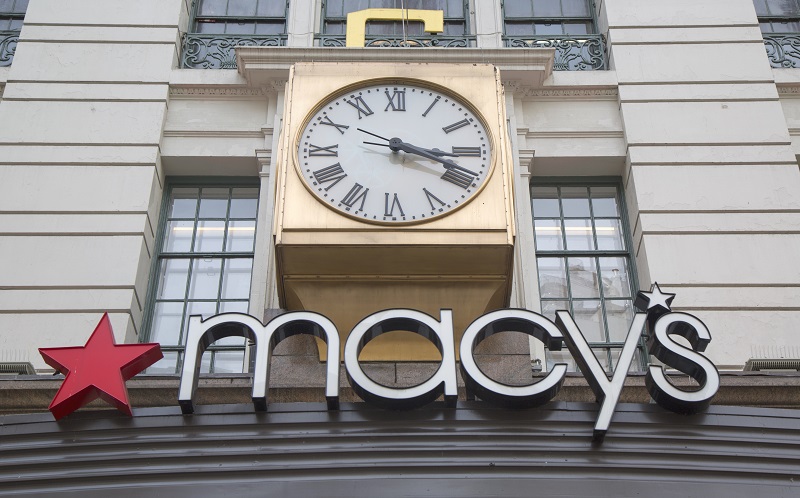 Macy's delivered its second quarter earnings on Wednesday and the results are dismal. The retailer missed its earnings mark and cut its full-year earnings forecast. The retail giant was slated to amass $6.22 billion in sales — down from $6.27 billion a year ago — but reported just $6.10 billion.
Despite a rebounding economy, sales at Macy's have been sluggish. Millennials are spending more on rent, phones and personal services than young consumers did a decade ago, leaving less money for buying clothes, according to Business Insider.
The company was previously slated to increase store sales by 2 percent in 2015, but this number has now been adjusted down to zero. Total sales for the year are now predicted to decrease by 1 percent. Terry Lundgren, Macy's chairman and CEO, said sales dropped due to poor weather and shipment delays, among other factors.
"We are disappointed in our second quarter results, which were impacted by a variety of factors, both internal to the company and in the macroeconomic environment," Lundgren said in a statement Wednesday morning. "[A]s a result of the previous port slowdown, planned markdowns in many departments were delayed into the second quarter to clear merchandise that arrived late. Moreover, throughout the first half of the year, overall consumer demand has been restrained in many of the categories of merchandise we sell, and the strong U.S. dollar has led to significantly lower international tourist spending."
Read: NBC and Macy's Fire Trump: What's Donald Trump's Net Worth Now?
Macy's Stock Prices Take a Tumble
The company reported earnings of 64 cents per share, dropping from 80 cents during the same time last year. Analysts had expected the retailer to report earnings of 76 cents per share with total revenue at $6.23 billion, according to a Thomson Reuters consensus estimate.
But Macy's shares were down more than 3.5 percent in early trading on Wednesday. Things were looking very different on July 15, when shares increased by 7.7 percent after investor Jeffrey Smith valued company shares at $125 — almost double their value at the time.

Macy's to Join Alibaba's Tmall Global Platform
Macy's already has plans to bounce back. The company released two separate announcements in tandem with its bleak earnings report, including news that it has formed a partnership with Hong Kong-based Fung Retailing to try its hand at e-commerce in China. The joint venture will allow Macy's to join Alibaba's Tmall Global platform, where it will be able to sell its products to Chinese shoppers.
In additional to expanding into China, Macy's also announced that it will use $270 million from real estate developer Tishman Speyer to revamp its Brooklyn, N.Y. store. The retailer will receive $170 million in cash and an additional $100 million over the next three years to renovate its Fulton Street store. Under the terms of the deal, Macy's will own and operate the first four floors and lower level of the building housing its Brooklyn store, and the real estate developer will own the top floors to renovate into offices space.